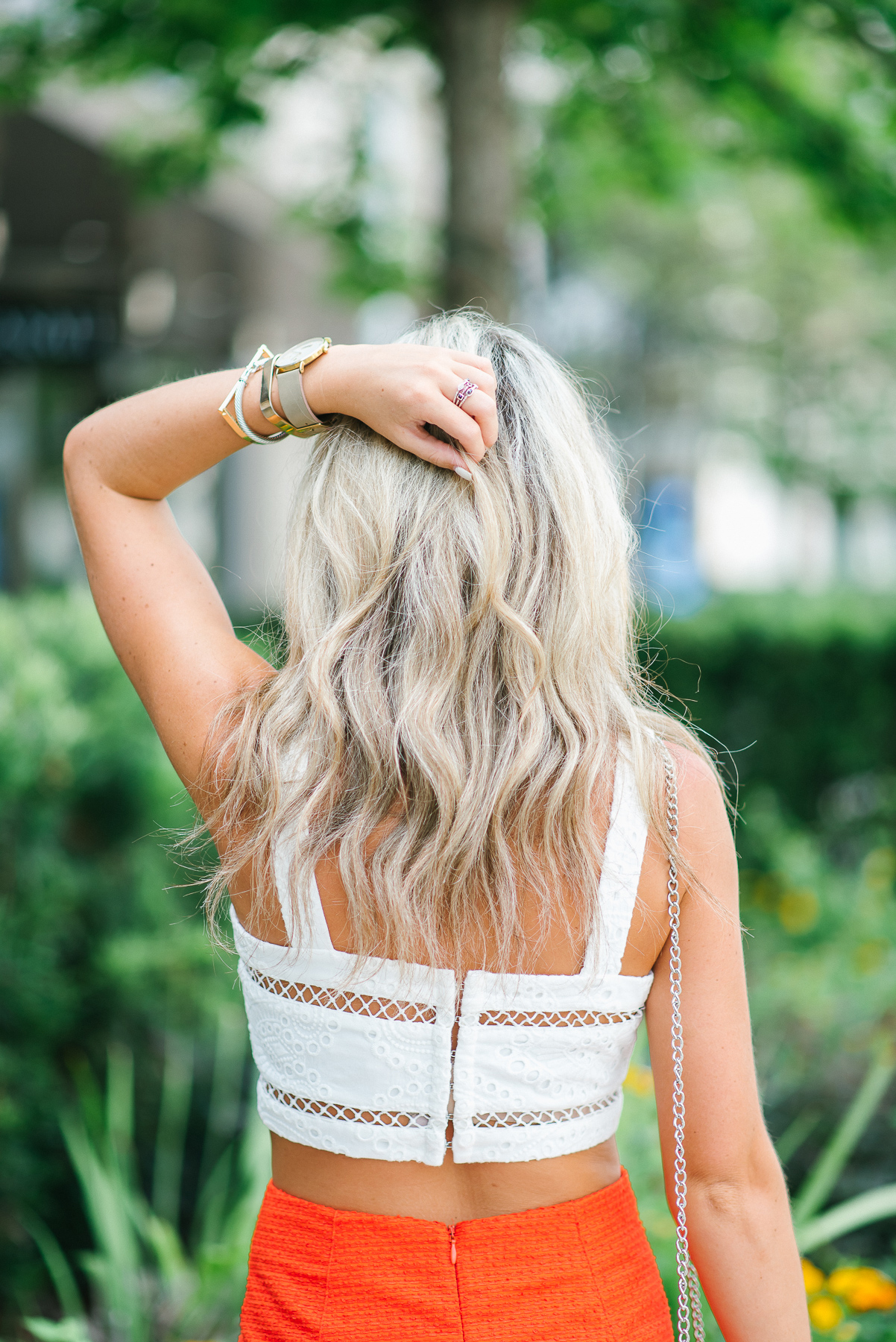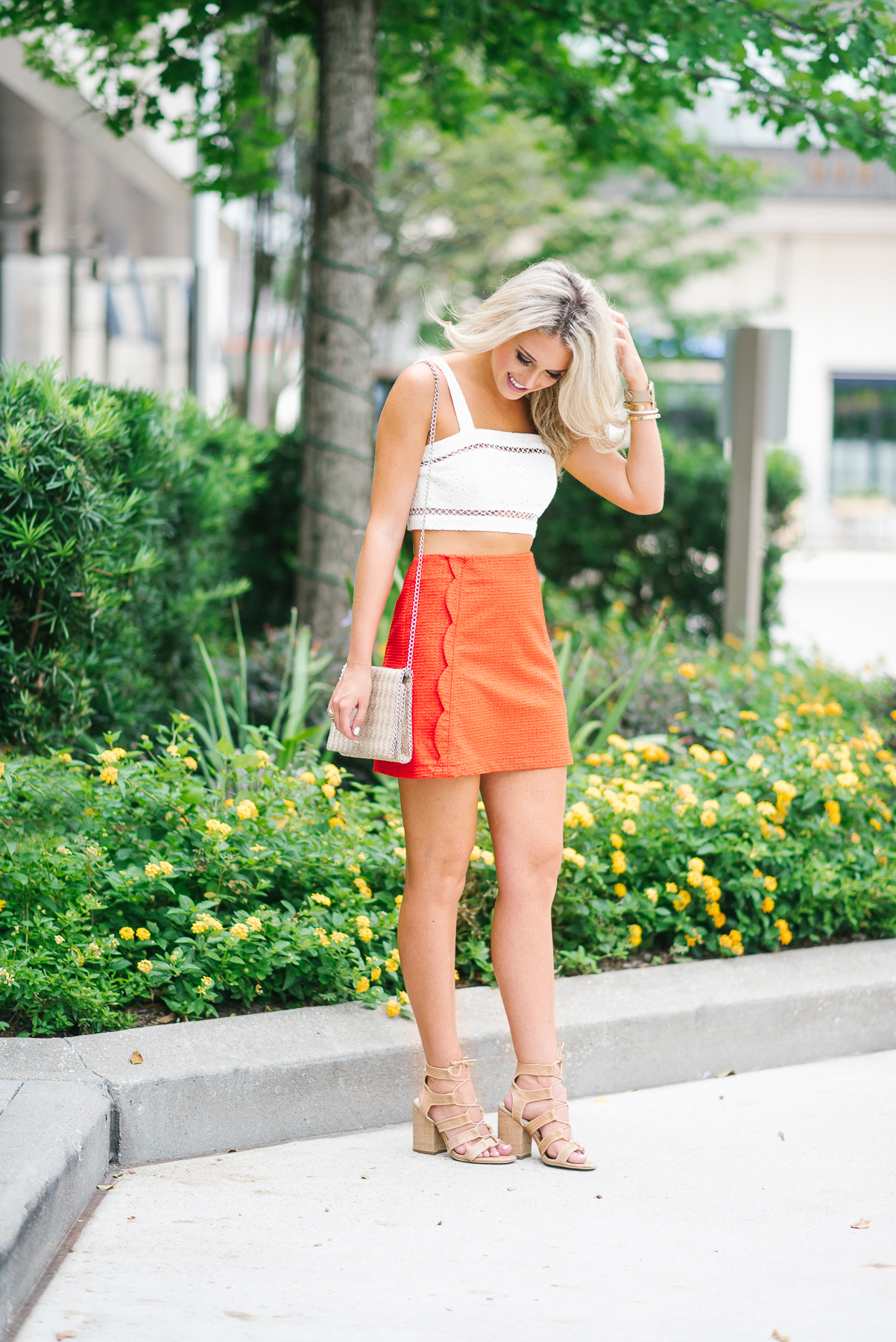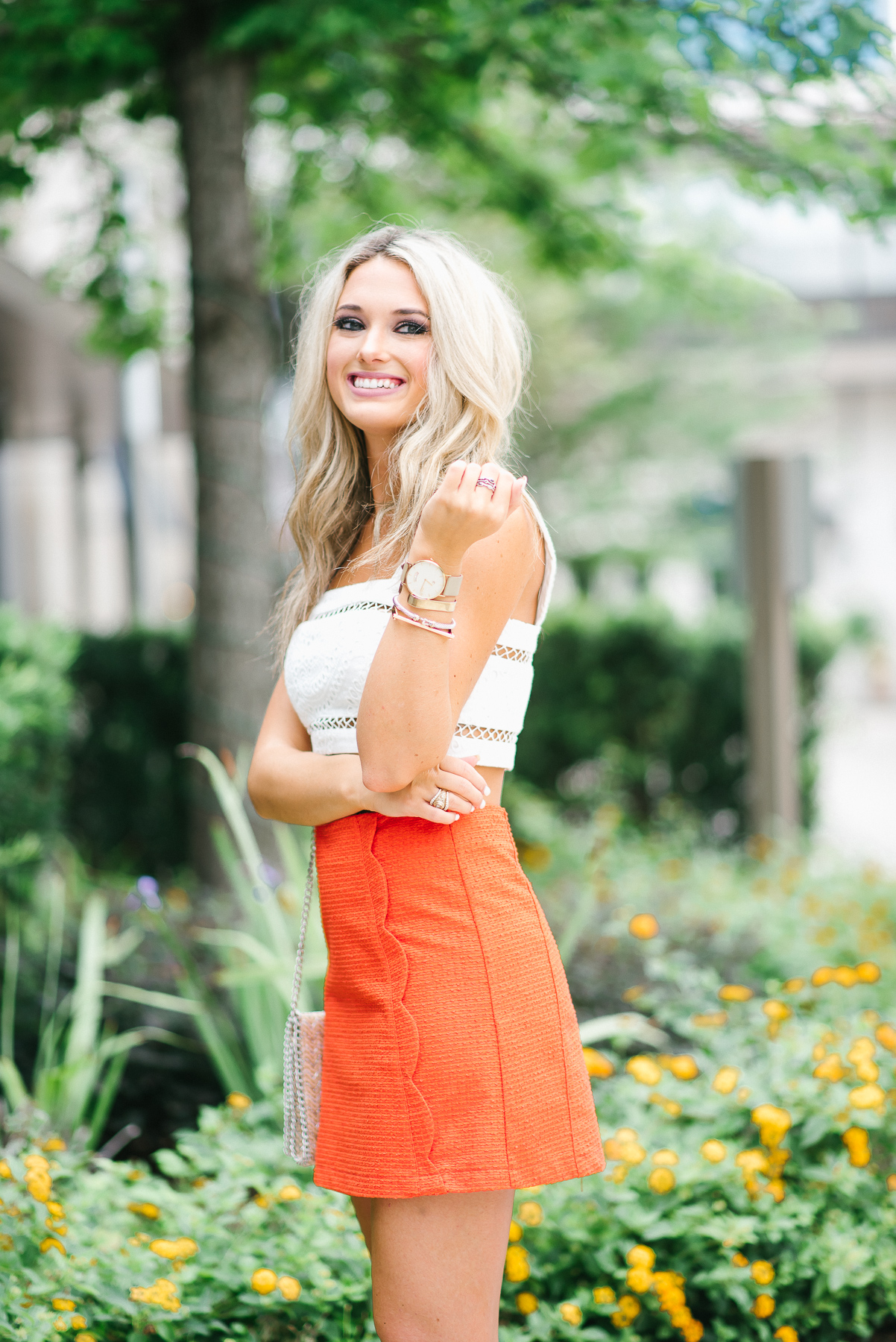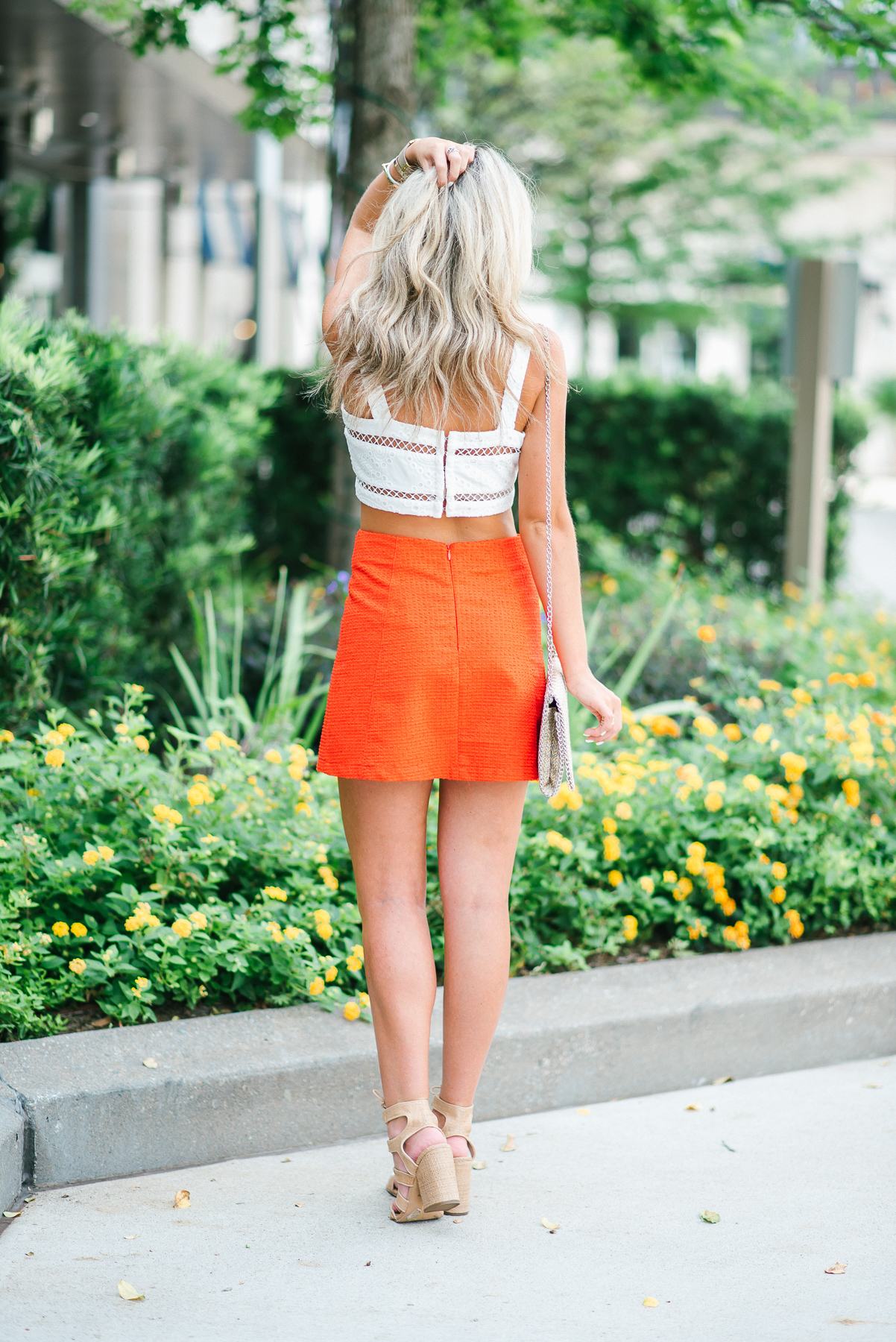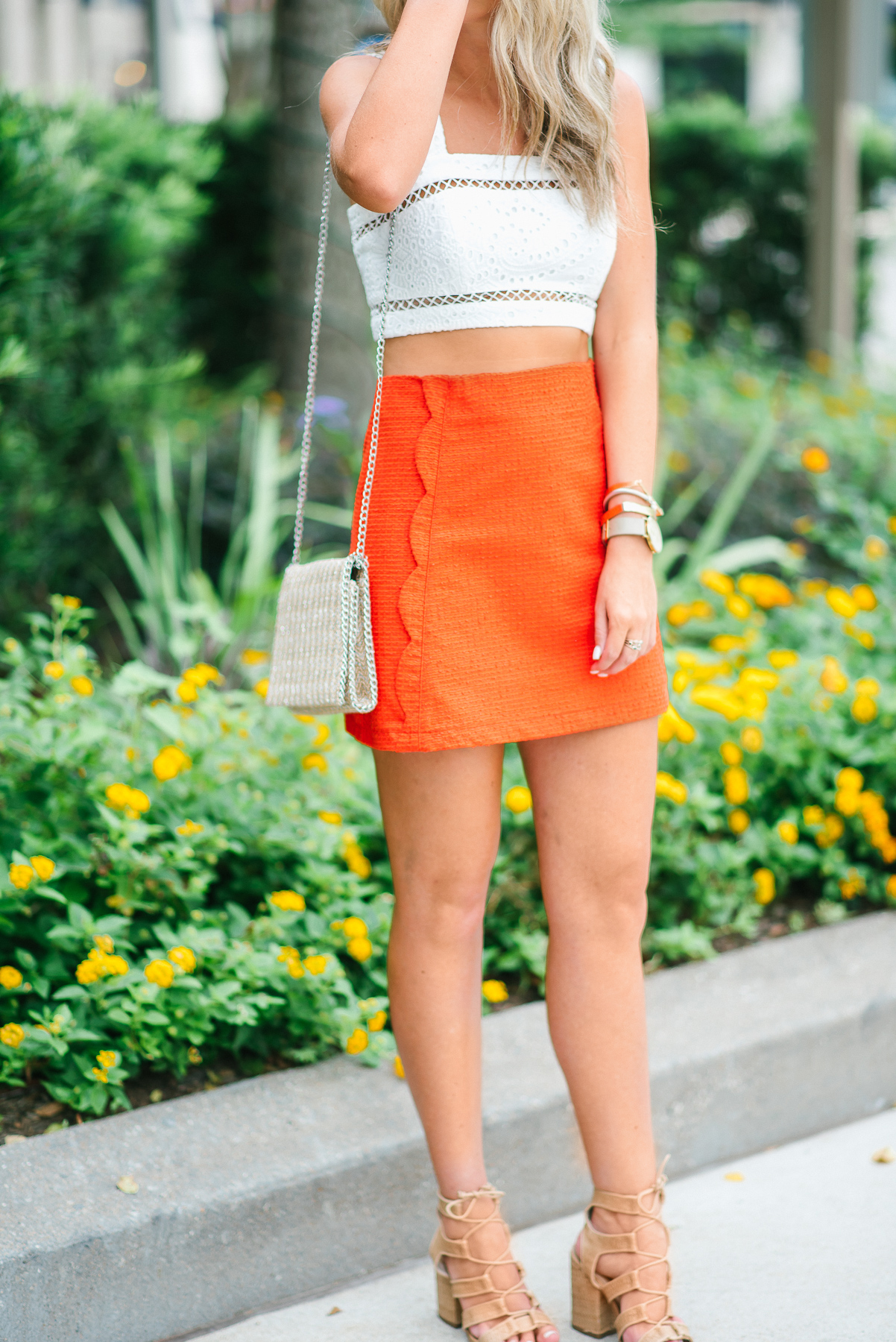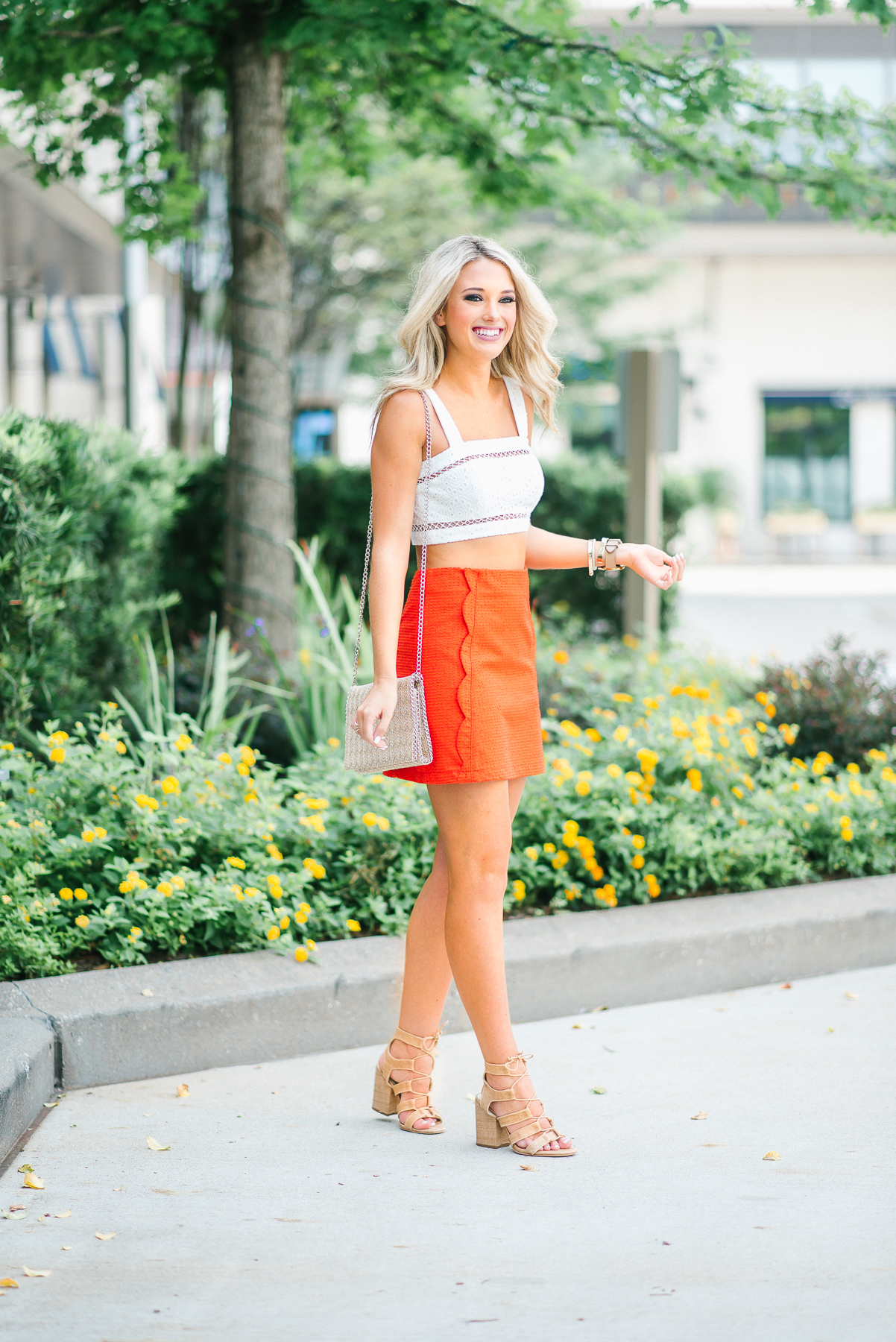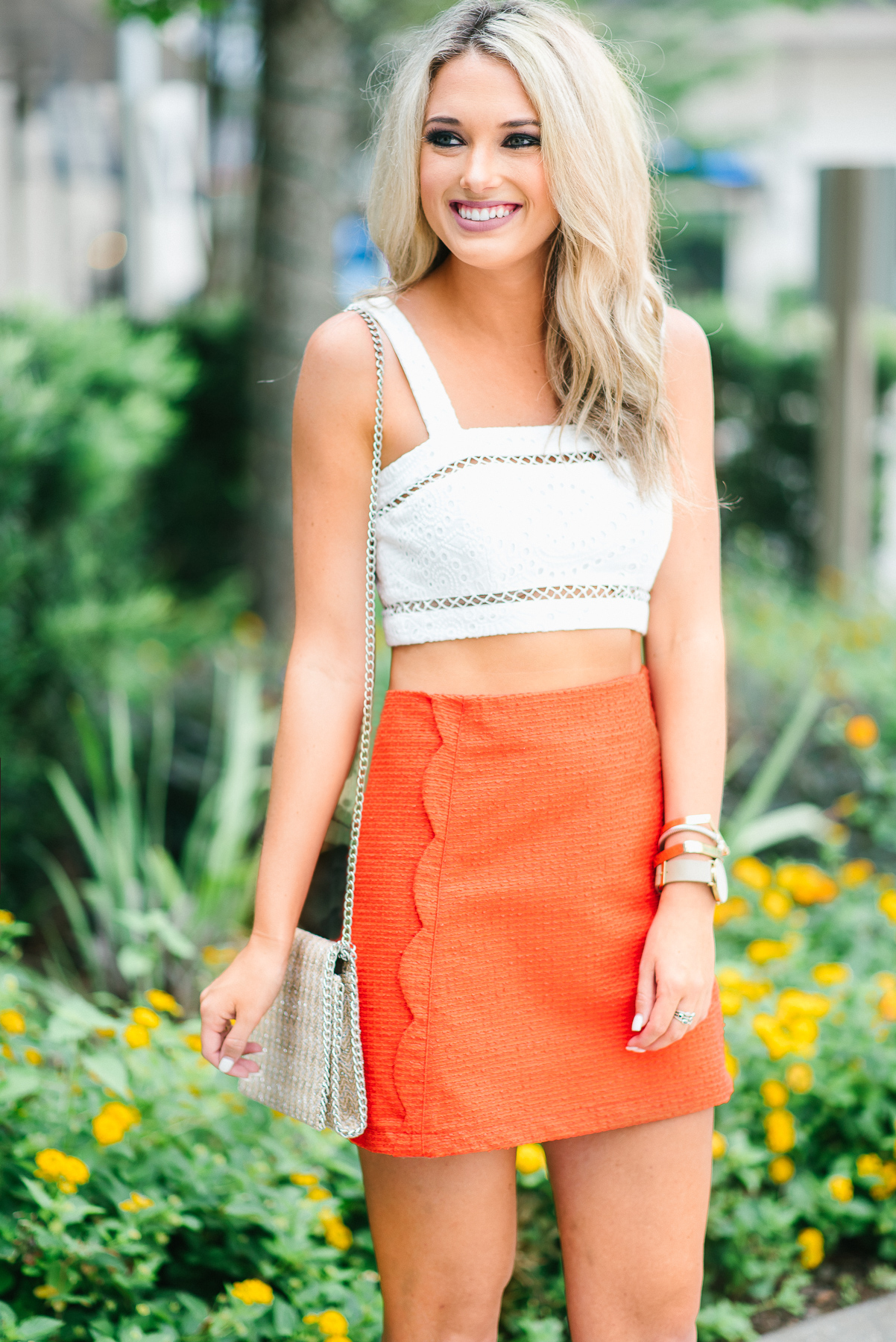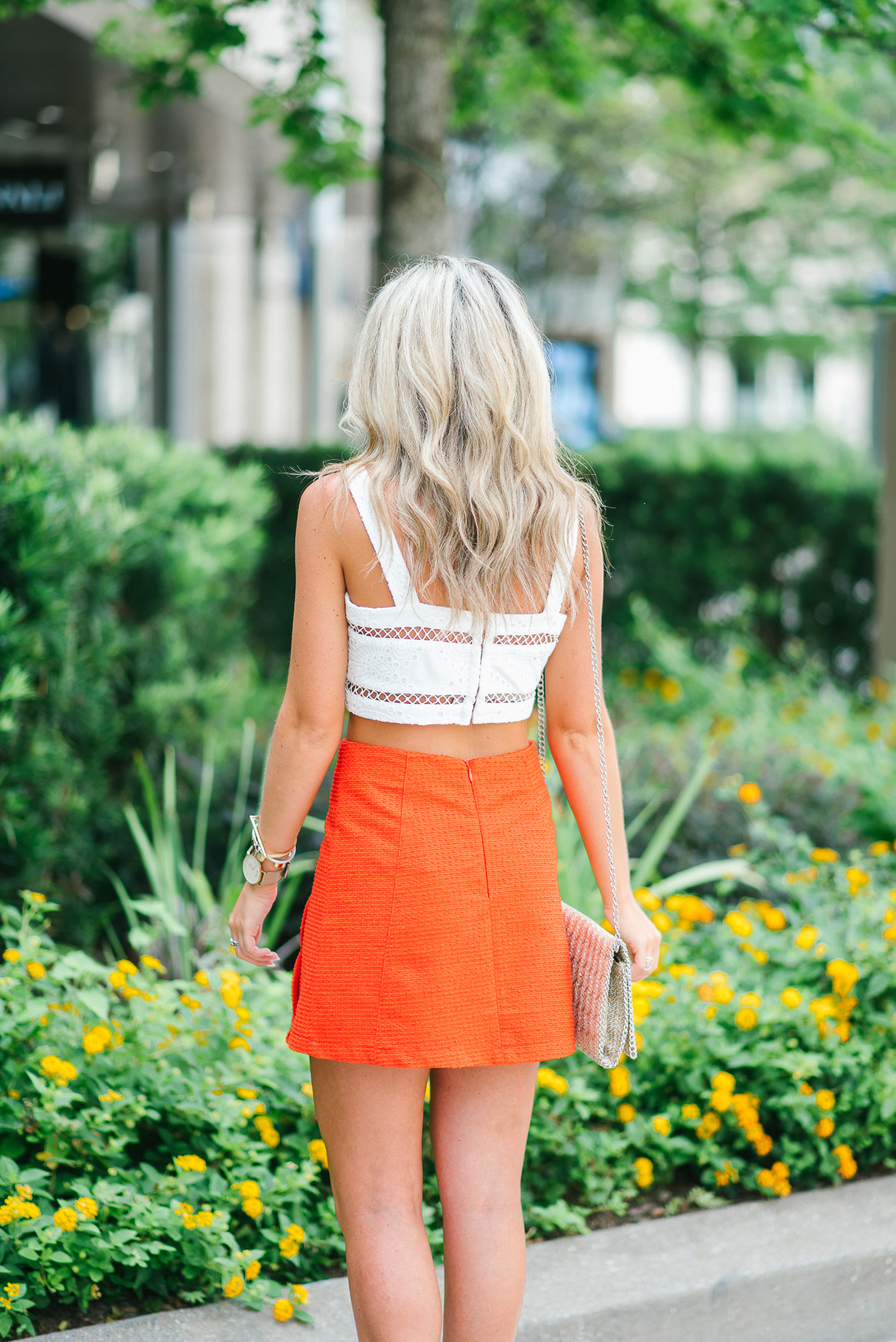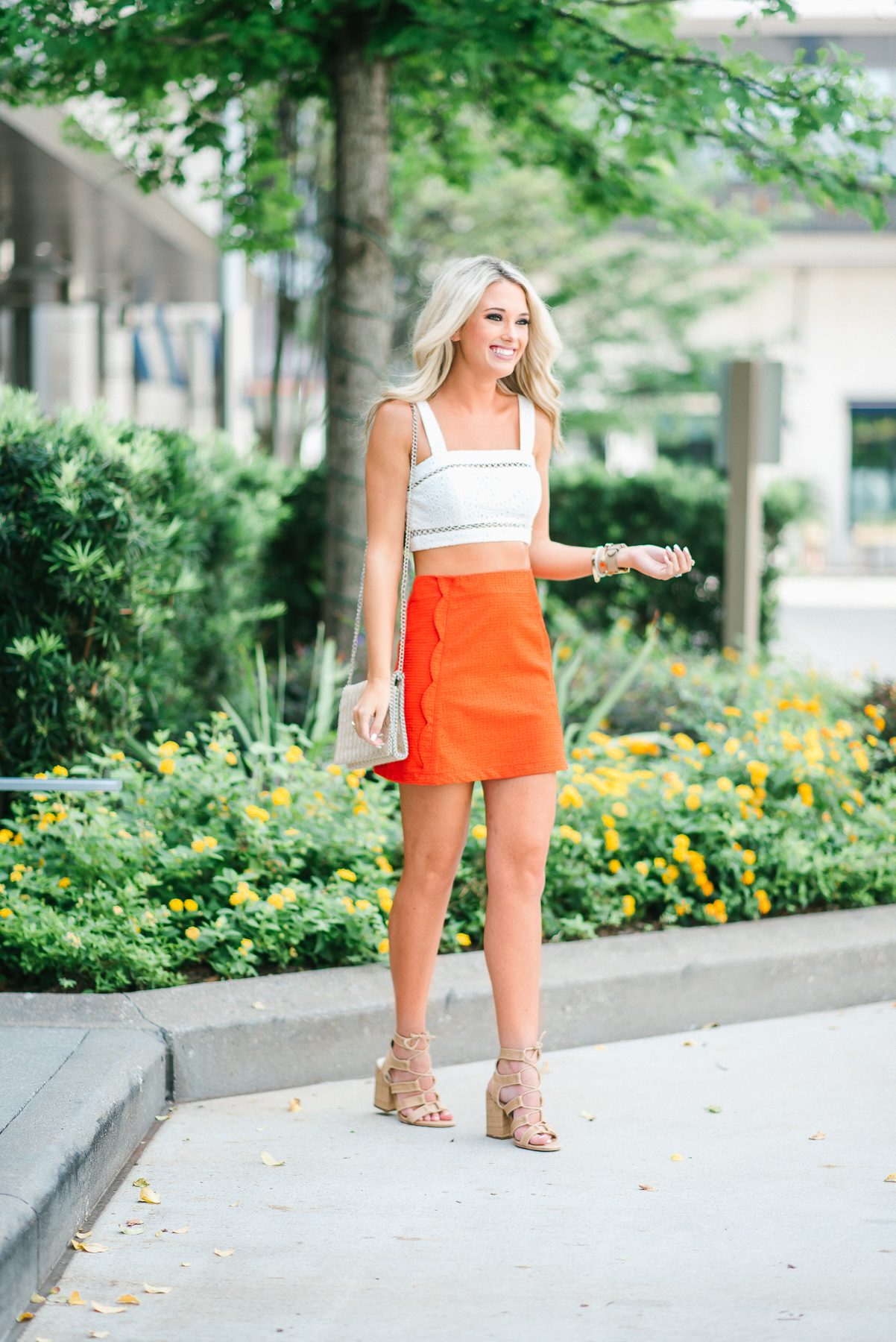 Top: Nordstrom | Skirt: Nordstrom | Heels: Dolce Vita | Purse: Nordstrom | Curling Iron: T3 | Texturizing Spray: Oribe | Surf Spray: Bumble and Bumble | Hairspray: Drybar
Happy Memorial Day Weekend, friends! They say Memorial Day is the start of summer, so I thought I would share my favorite hair products to achieve the perfect beach waves (my favorite hairstyle for summer)!
The most important tool to good beach waves is a curling wand. I use a T3 wand with the 1.5″ barrel. Using a larger barrel helps with getting a nice wave, instead of a tight curl! I curl my hair away from my face and leave about an inch and a half of the ends off.
When I'm done curling my hair, I use two different sprays to give my hair lots of texture and volume. The first one I use is Oribe Texturizing Spray. I spray this at my roots to give volume at the top of my hair. Next, I use a sea salt spray all over to give my hair a nice beachy texture! To finish off, I use Drybar hairspray to hold everything in place!
What's nice about this look is you can all the products at Nordstrom (including my entire outfit!). Since I live in College Station, the closest Nordstrom to me is an hour and half away, which is why I LOVE that they offer free shipping and returns. It makes shopping so much easier!!
If you have any other questions about my hair or any of the products I use, please comment below or shoot me an email! Have a great week!
SHOP THE LOOK: