Archives for May 2017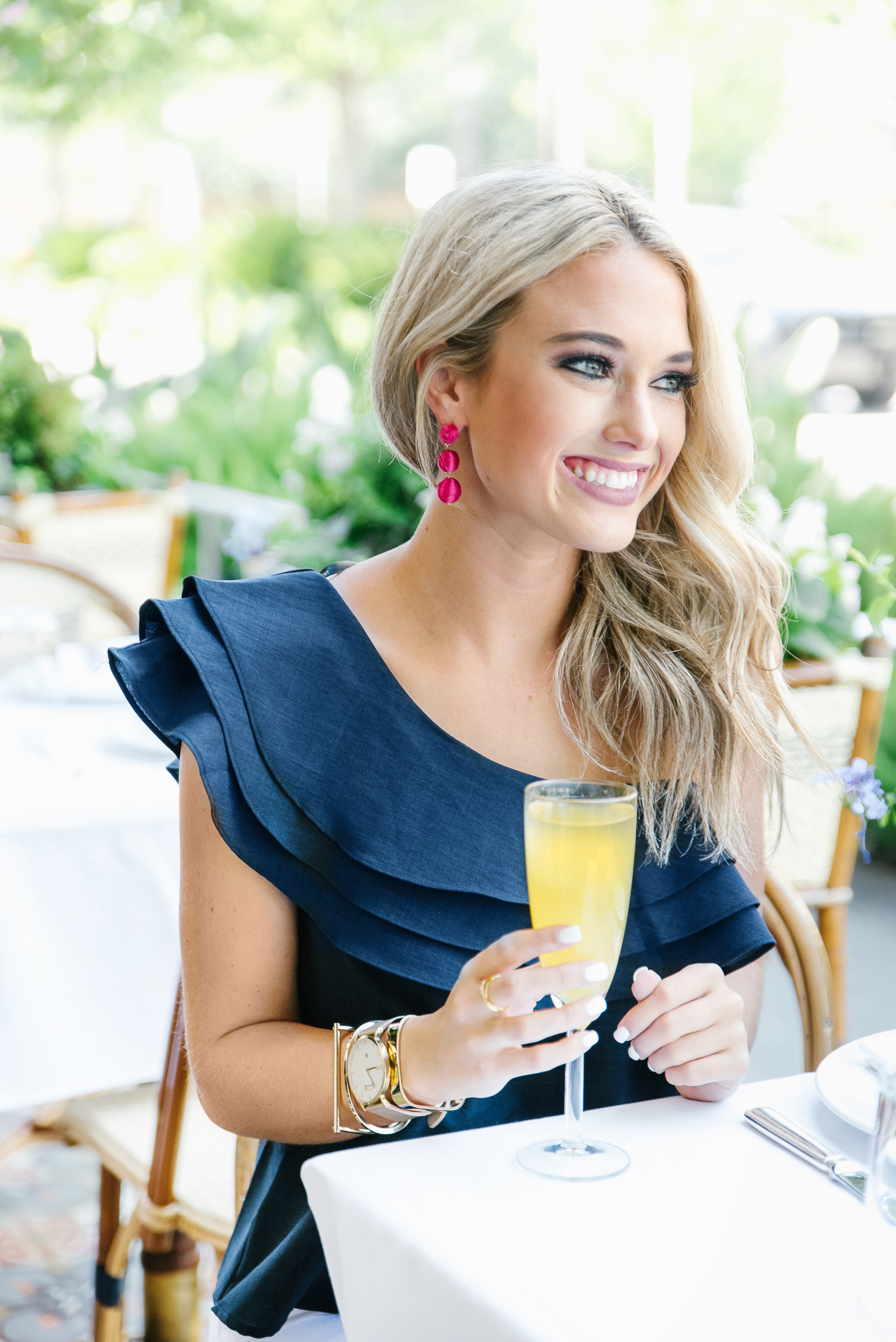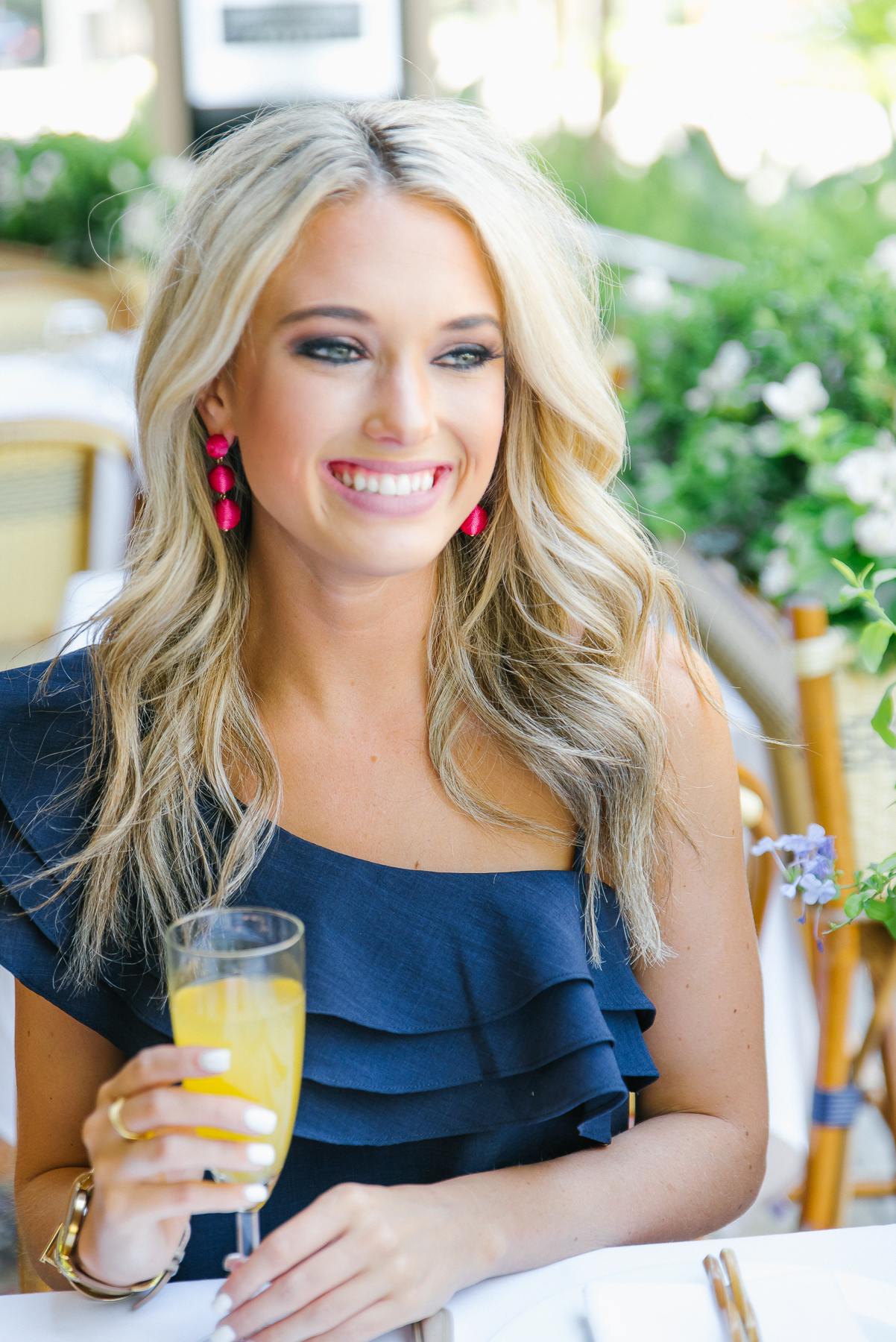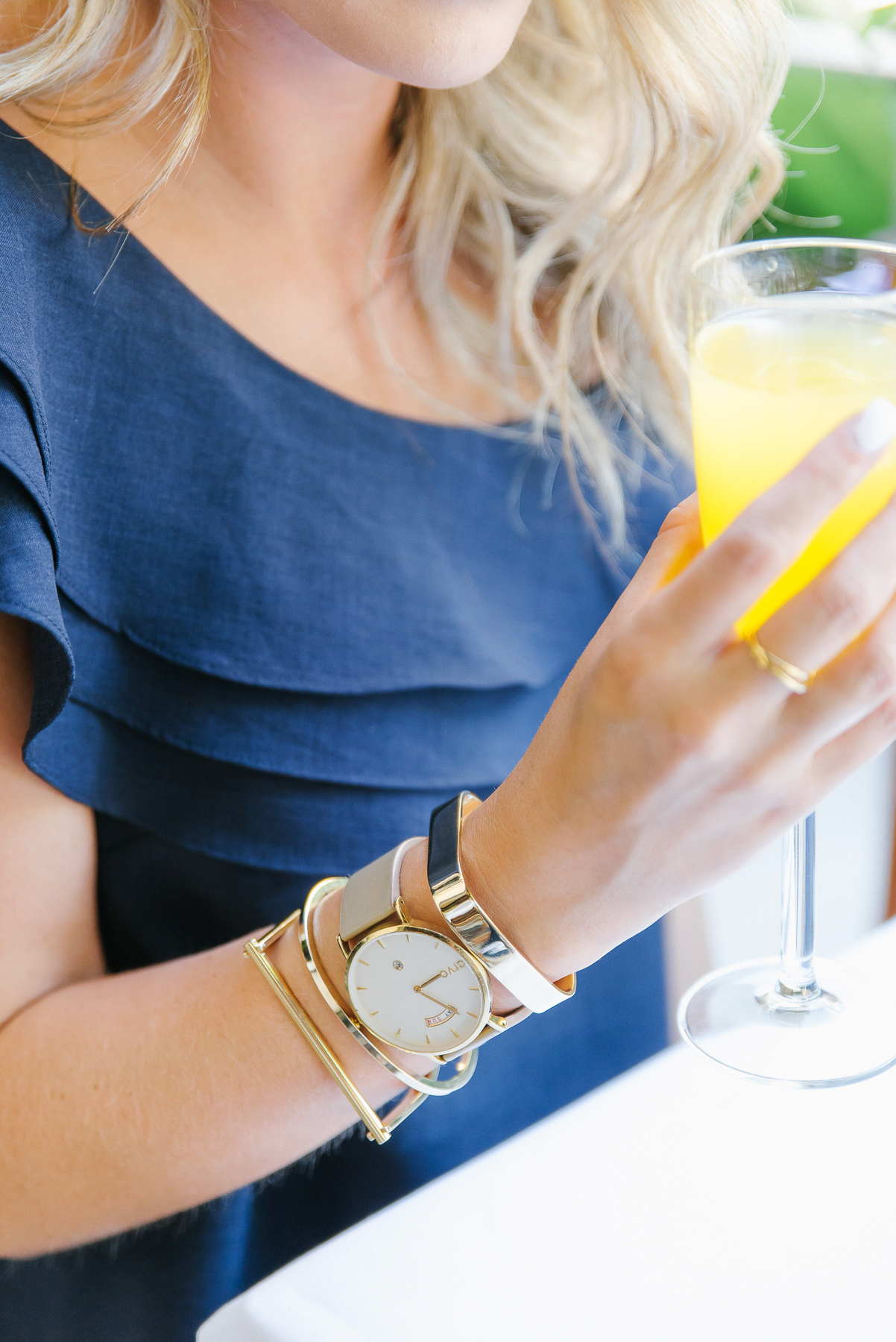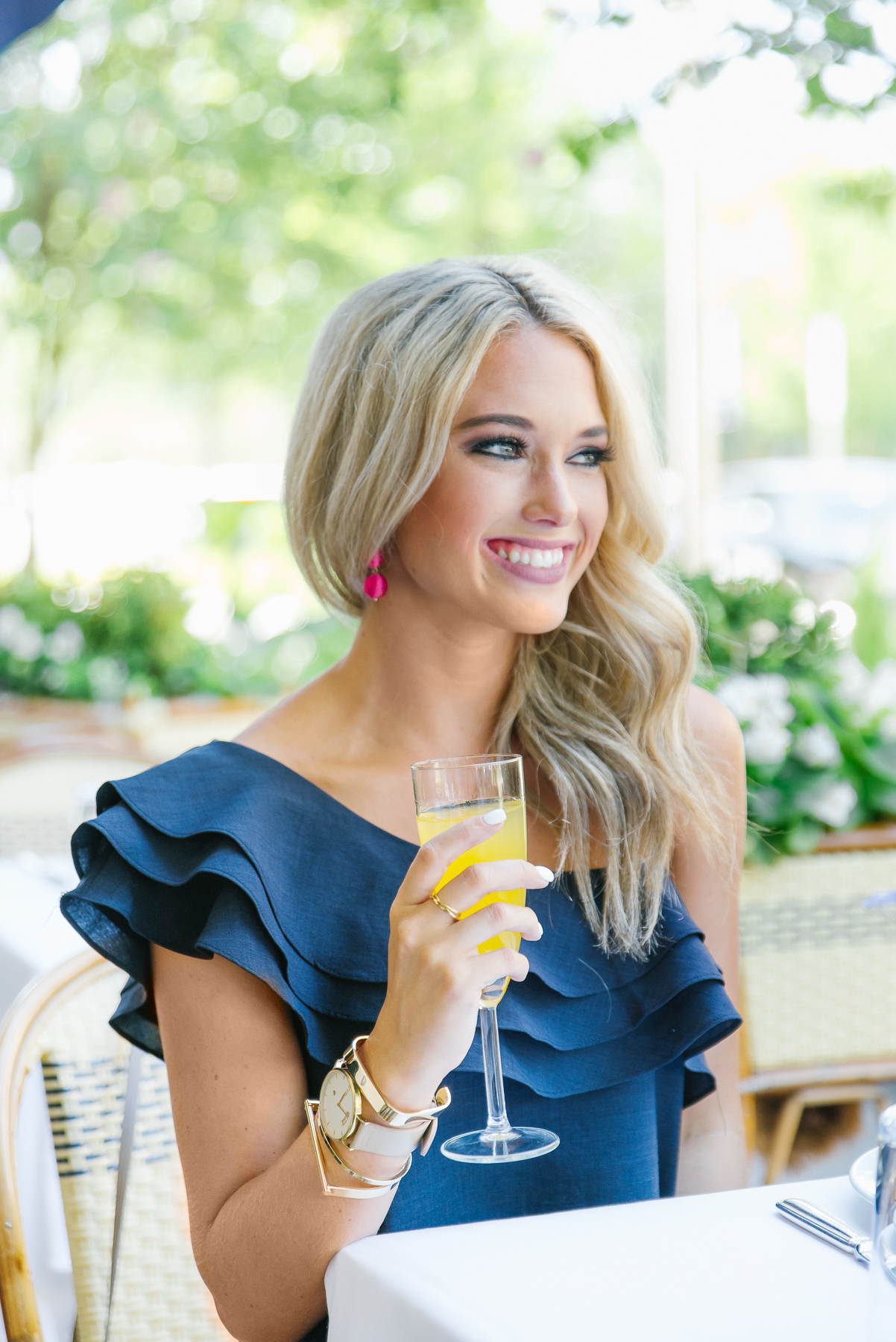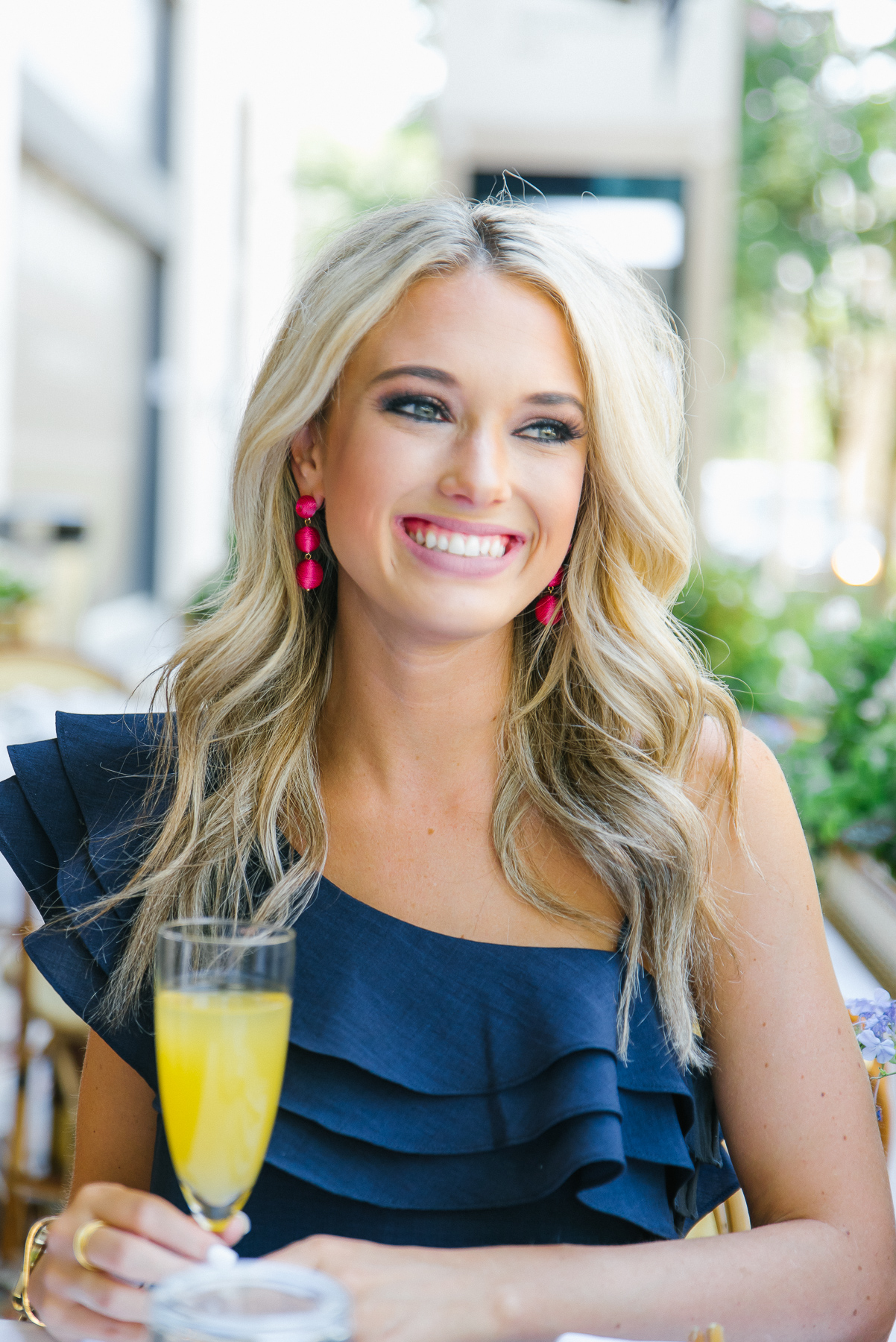 Earrings: Lark and Love | Bracelet: Lark and Love | Bracelet: Lark and Love | Bracelet: Lark and Love (bar is sold out, but I also love this one) | Ring: Lark and Love | Top: Nordstrom | White Jeans: Nordstrom
Happy Tuesday, babes!! Okay, I am BEYOND excited for today's post because it feature's my best friend's new jewelry company, Lark and Love!
I met the founder, Alex, in college and have been SO blessed by her friendship for the past three years. When I first decided to start a blog, I will never forget the amount of overwhelming support I received from her, and it has not slowed down since. I can't tell y'all how many times I have thought over the past year and a half "holy cow, how the heck would I do this without Alex?!".
Okay, I'm done with the mushy gushy stuff, let's talk about the JEWELS! First off, how perfect are these earrings?! They come in several different colors, so you have lots to choose from! ***Also, you can use code EMILY15 to receive 15% off your entire purchase!!***
Next, I'm obsessed with her adorable gold bracelets that are perfect for stacking! Y'all know I love a good arm party, and these bracelets are my new favorites!
I hope y'all love her jewelry as much as I do!
Head to my Instagram to find out how to win everything I'm wearing!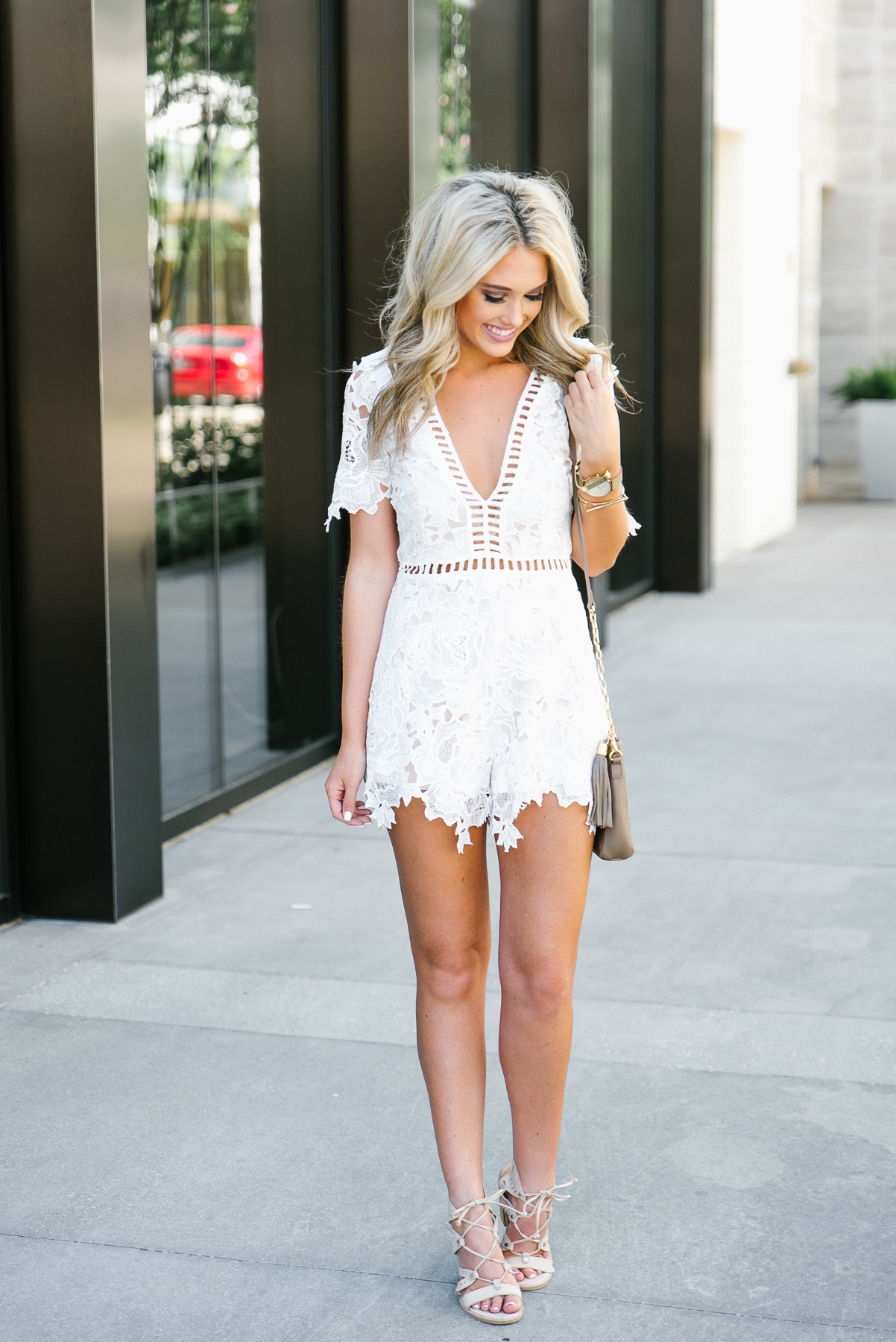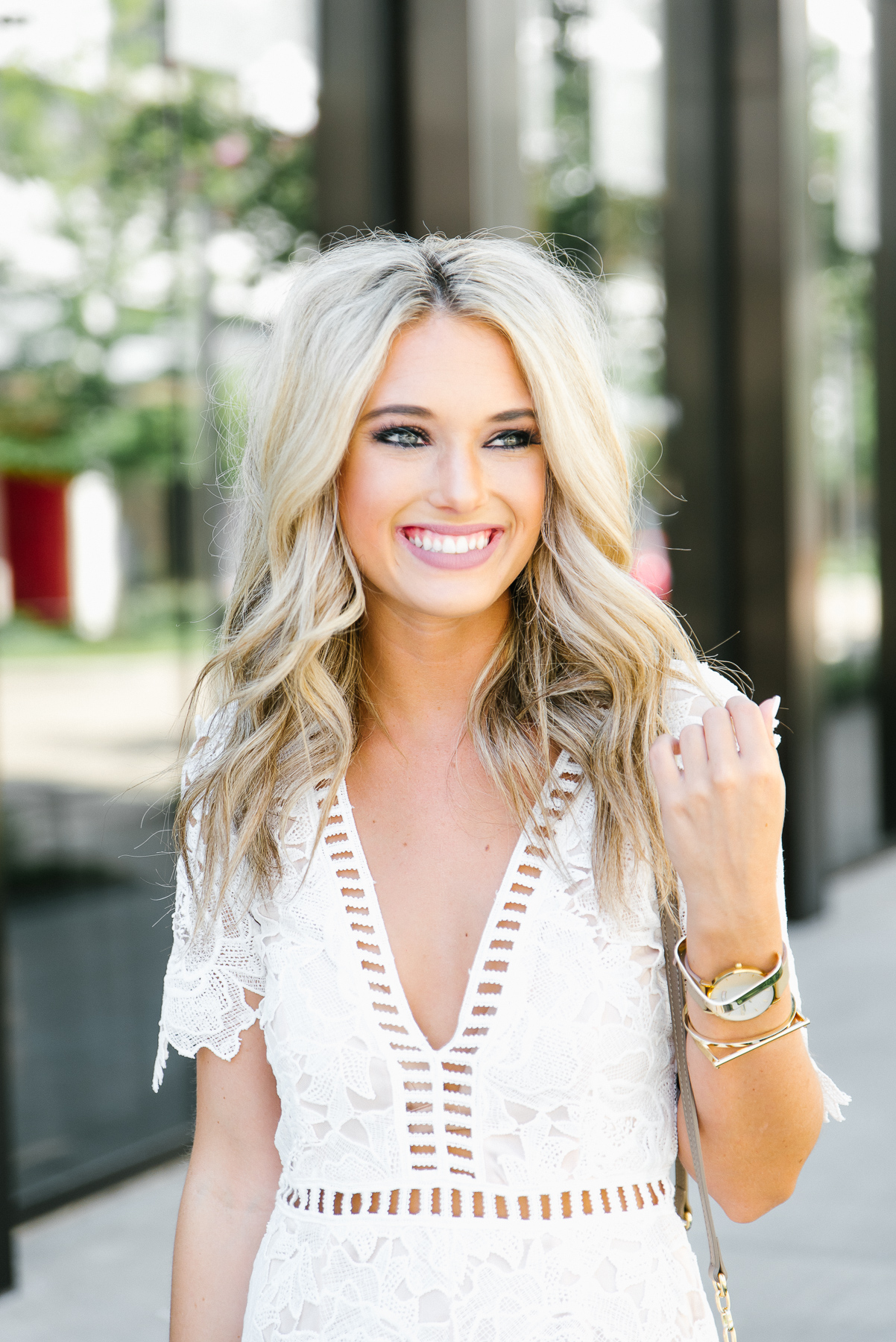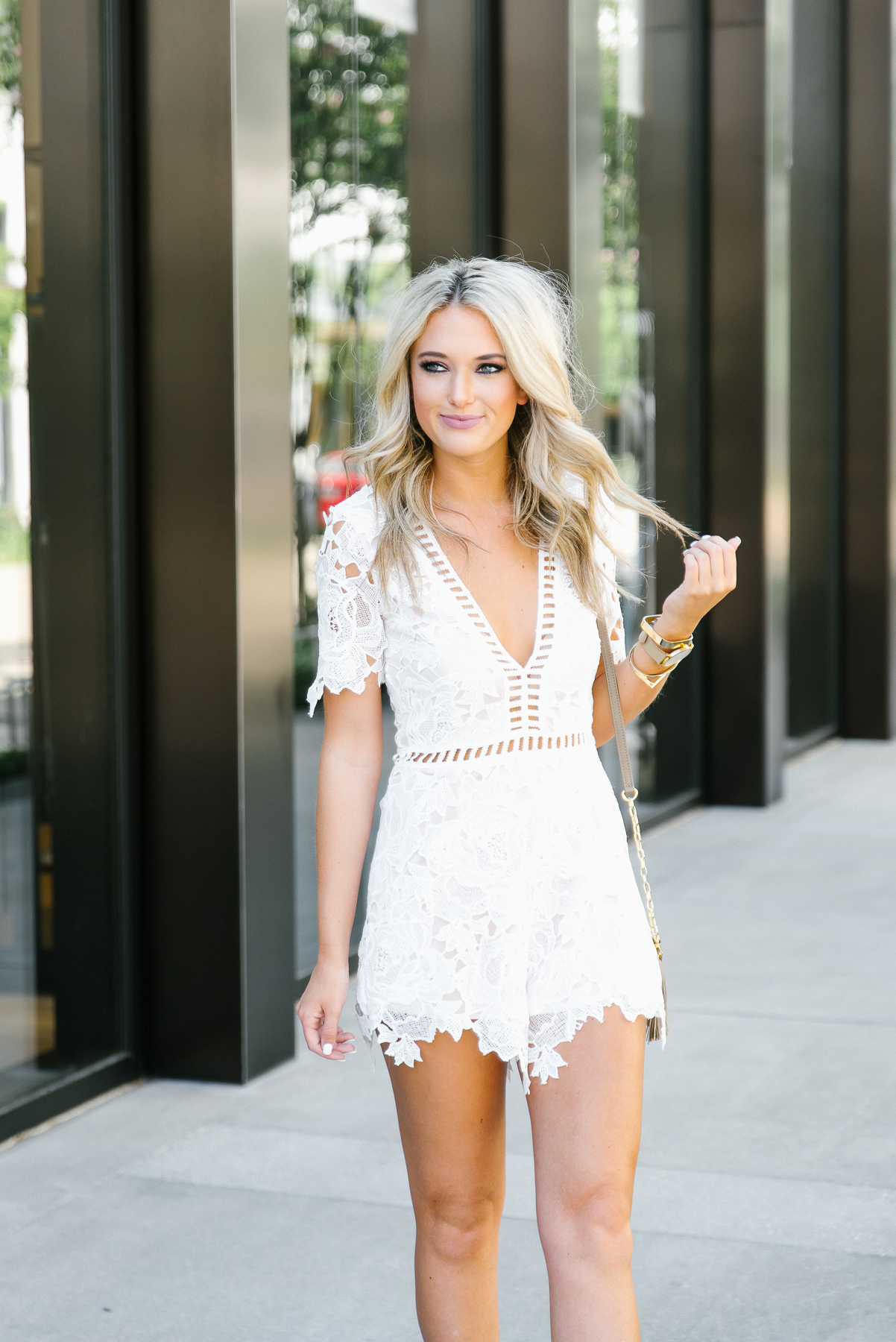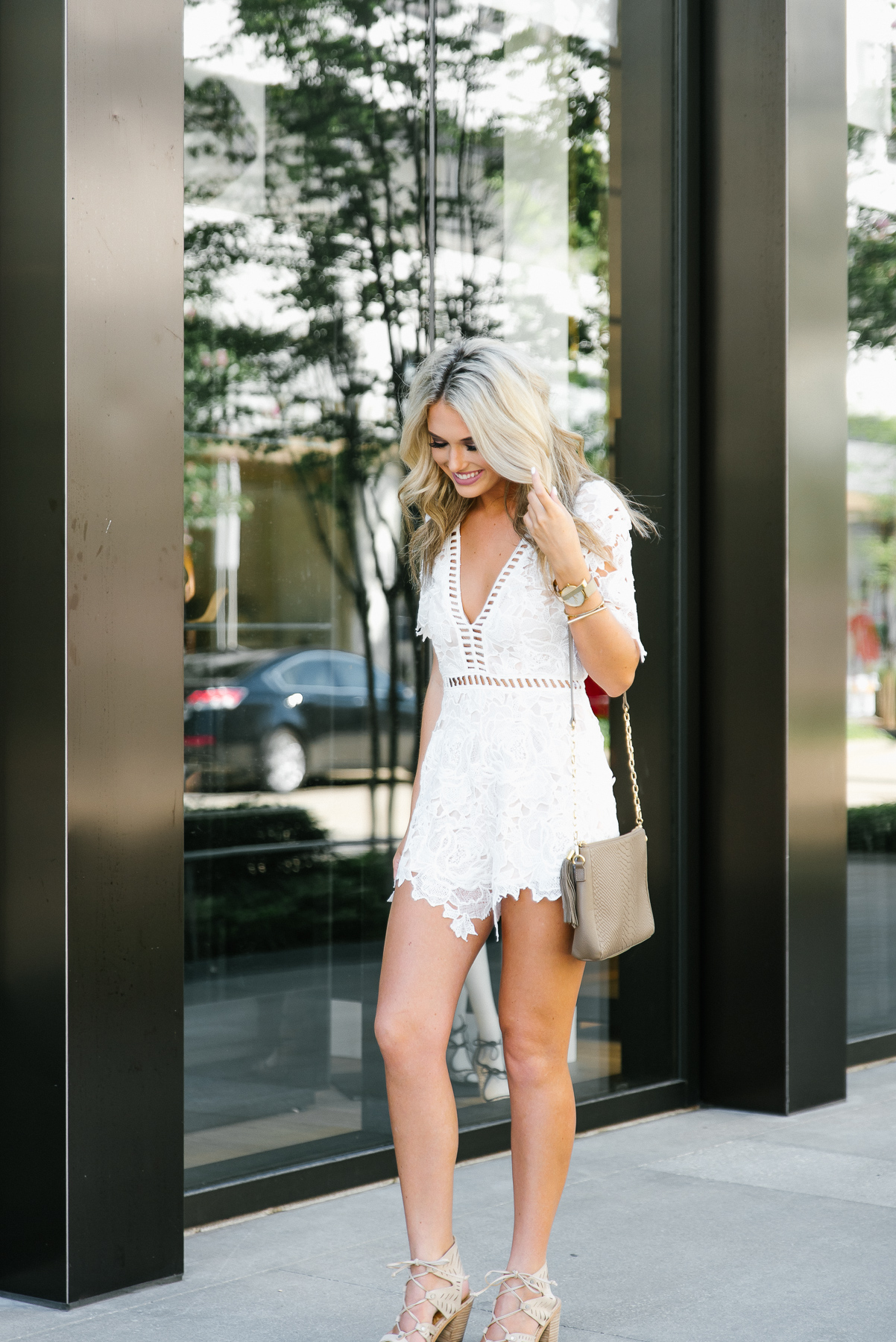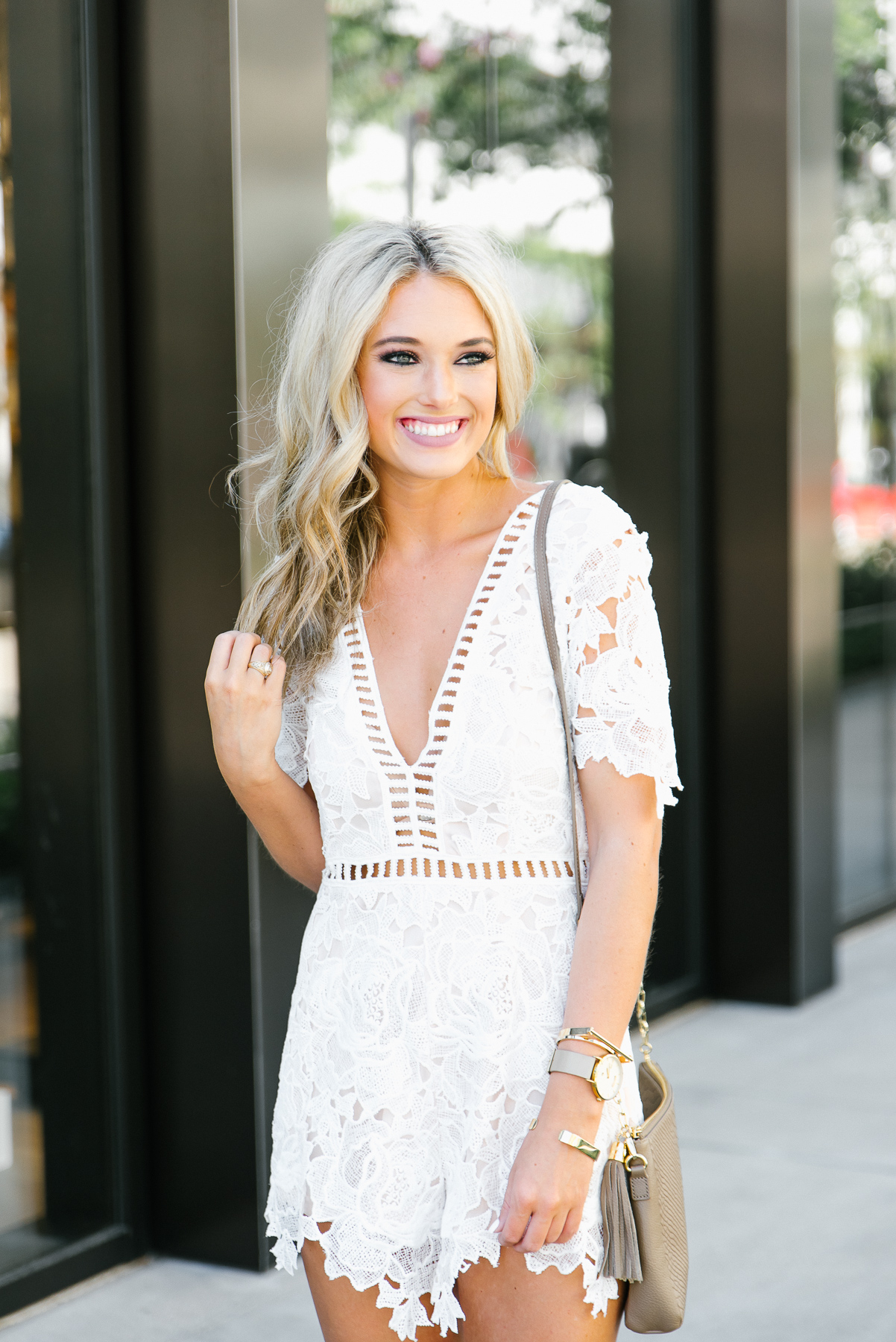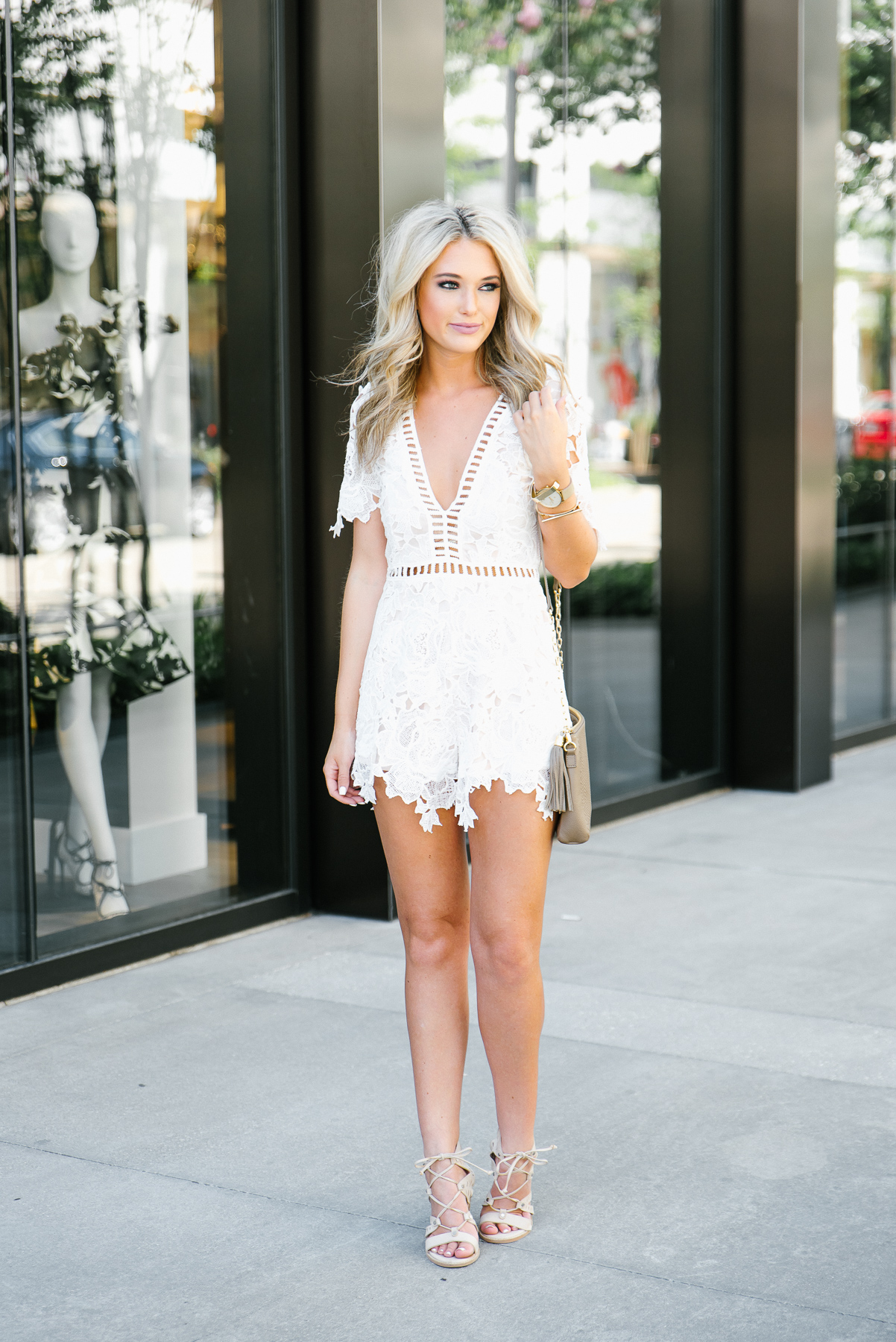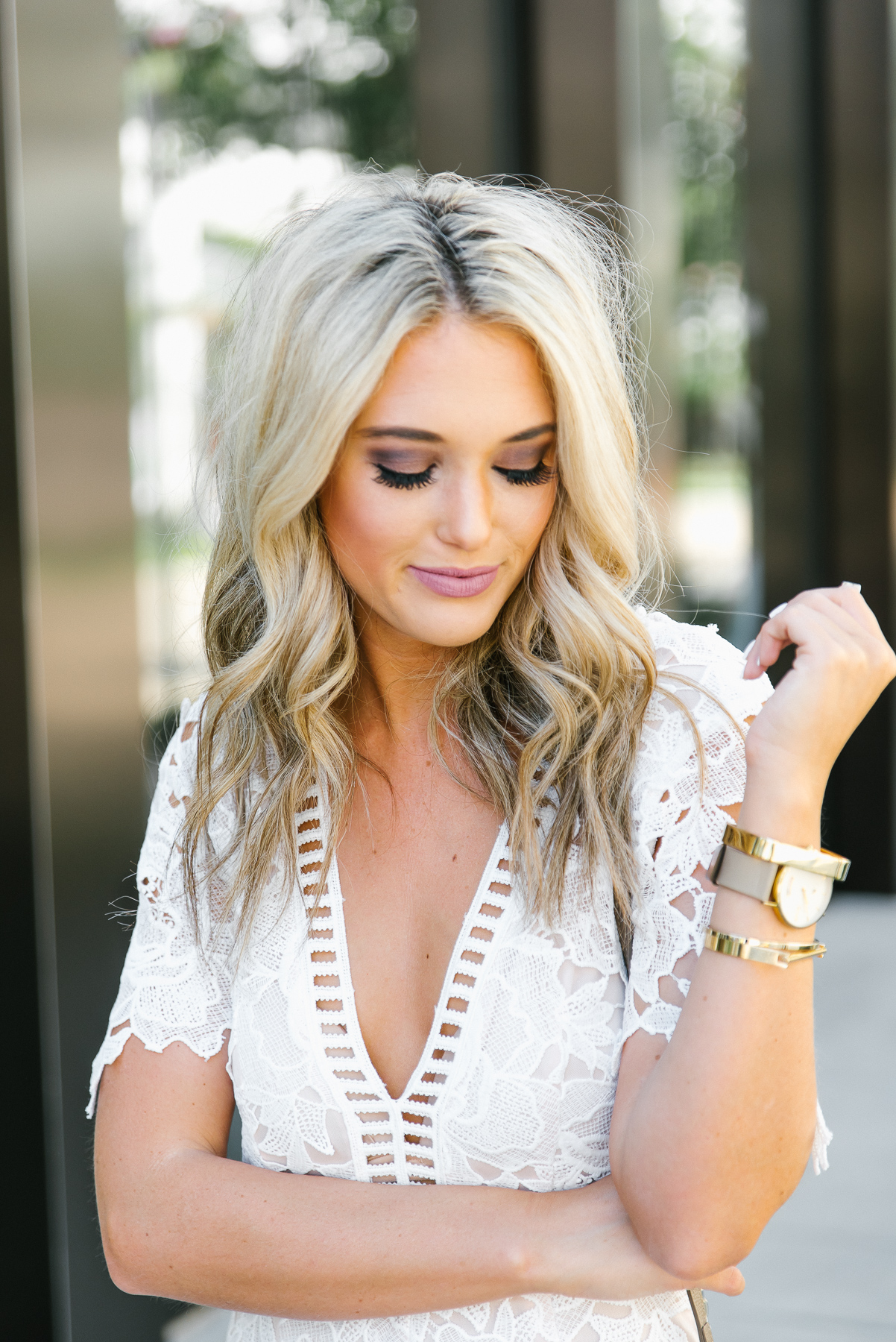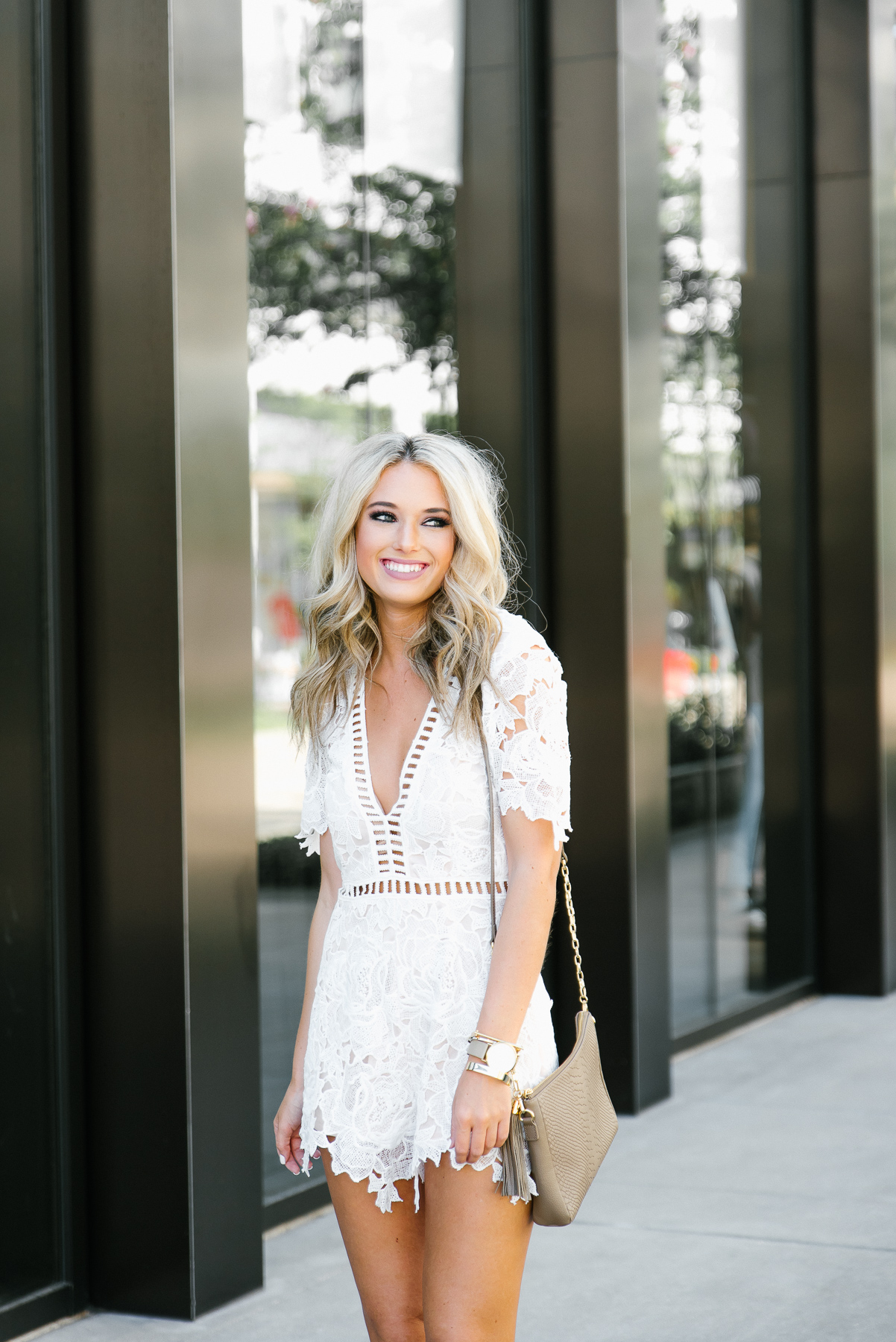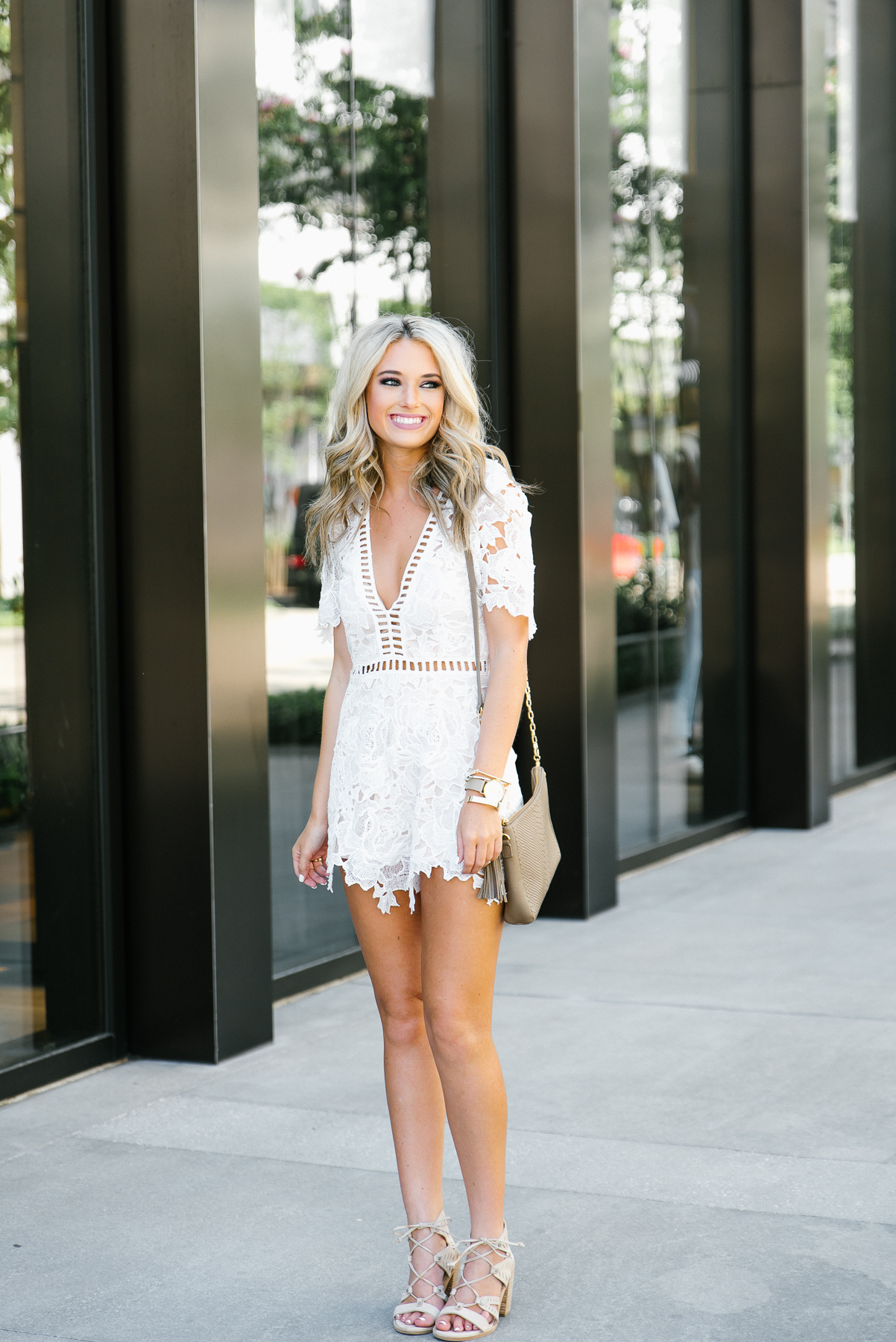 Romper: Sold Out (Similar, Similar) | Heels: Dolce Vita (on sale!!) | Purse: Similar | Self Tanner: St. Tropez | Foundation: Girogio Armani | Bronzer: Urban Decay | Blush: Bobbi Brown | Eye Shadow: Urban Decay | Lipliner: Stila (Pink Moscato) | Lipstick: Stila (Baci)
With Summer right around the corner, it's time to bust out those self tanners! As my mom always said, "if you can't tone it, tan it!" (lol). But really, I find that a pretty bronzed glow always gives me an extra little boost of confidence!
I have tried countless self tanners, but ALWAYS come back to the same one- St. Tropez! I've been using this lotion for about three years, and can always rely on it. I know some people get super freaked out when they hear "self tanner", but I promise this one is very natural looking! It is gradual, so you get to decide how dark you want to get. I usually put it on at least 3 times a week!
As y'all know, I do most of my shopping at Nordstrom, which is why I love that they have such a great selection of beauty products. Not only am I able to get all of my clothes, shoes, & purses, but also all of my cosmetics as well! Since I do work full time and run my blog, I don't always have a ton of time to shop, which is why I love that Nordstrom makes it SO easy!! Seriously, it's such a time saver!
I just bought my romper a couple weeks ago but it's already sold out (SO sad)! However, I did link a couple other white rompers that I am totally obsessed with! I also linked all of my makeup deets!
SHOP THE POST: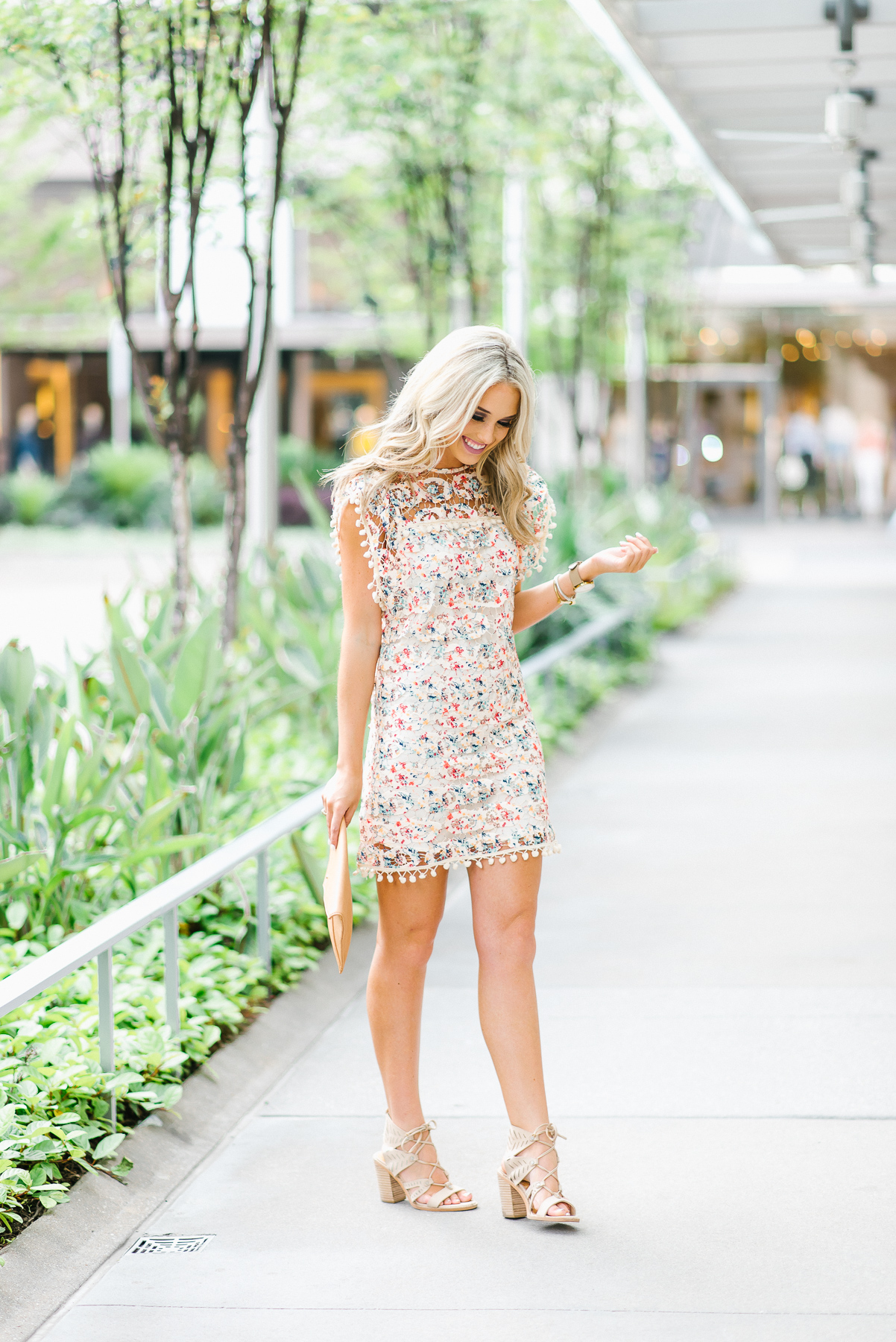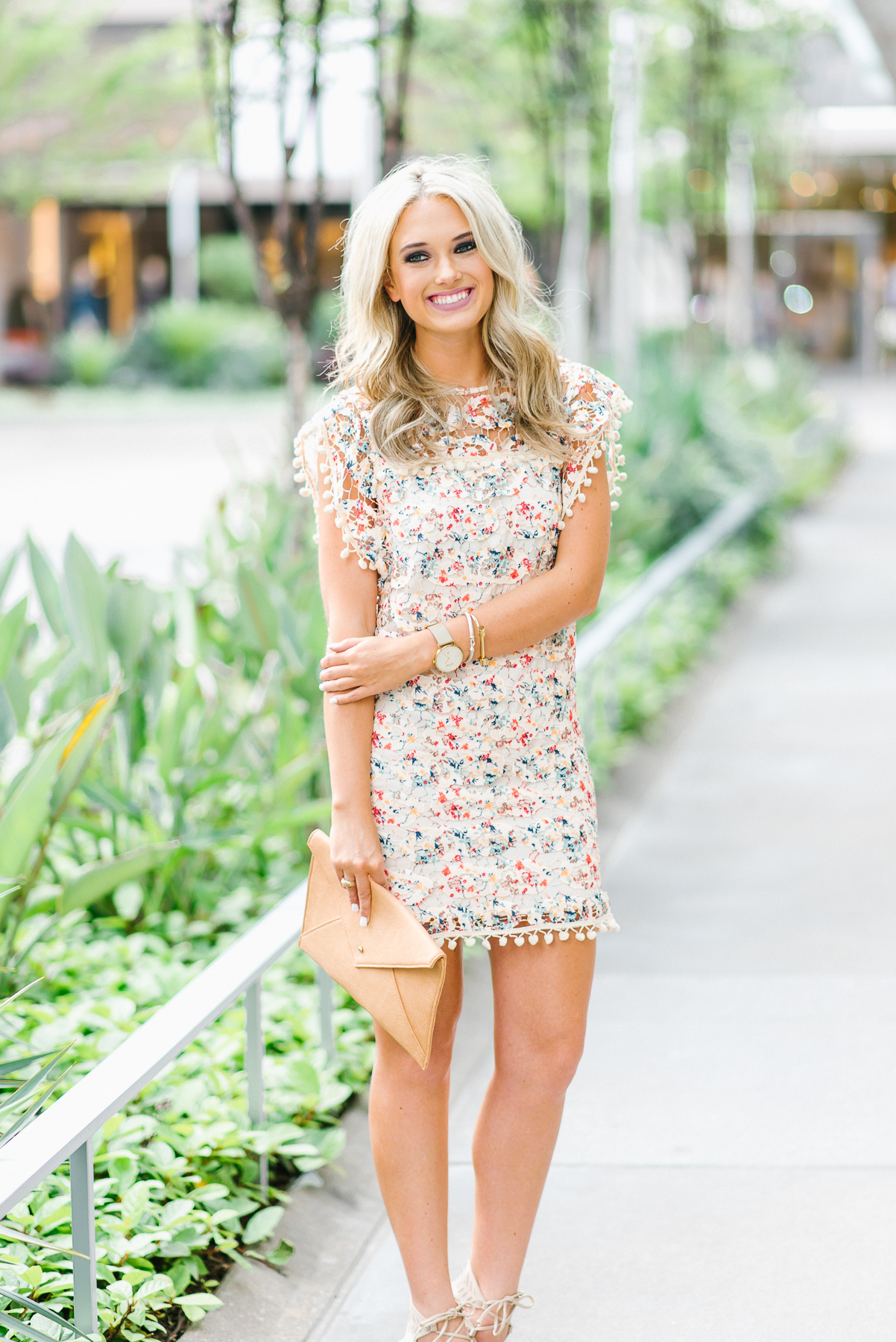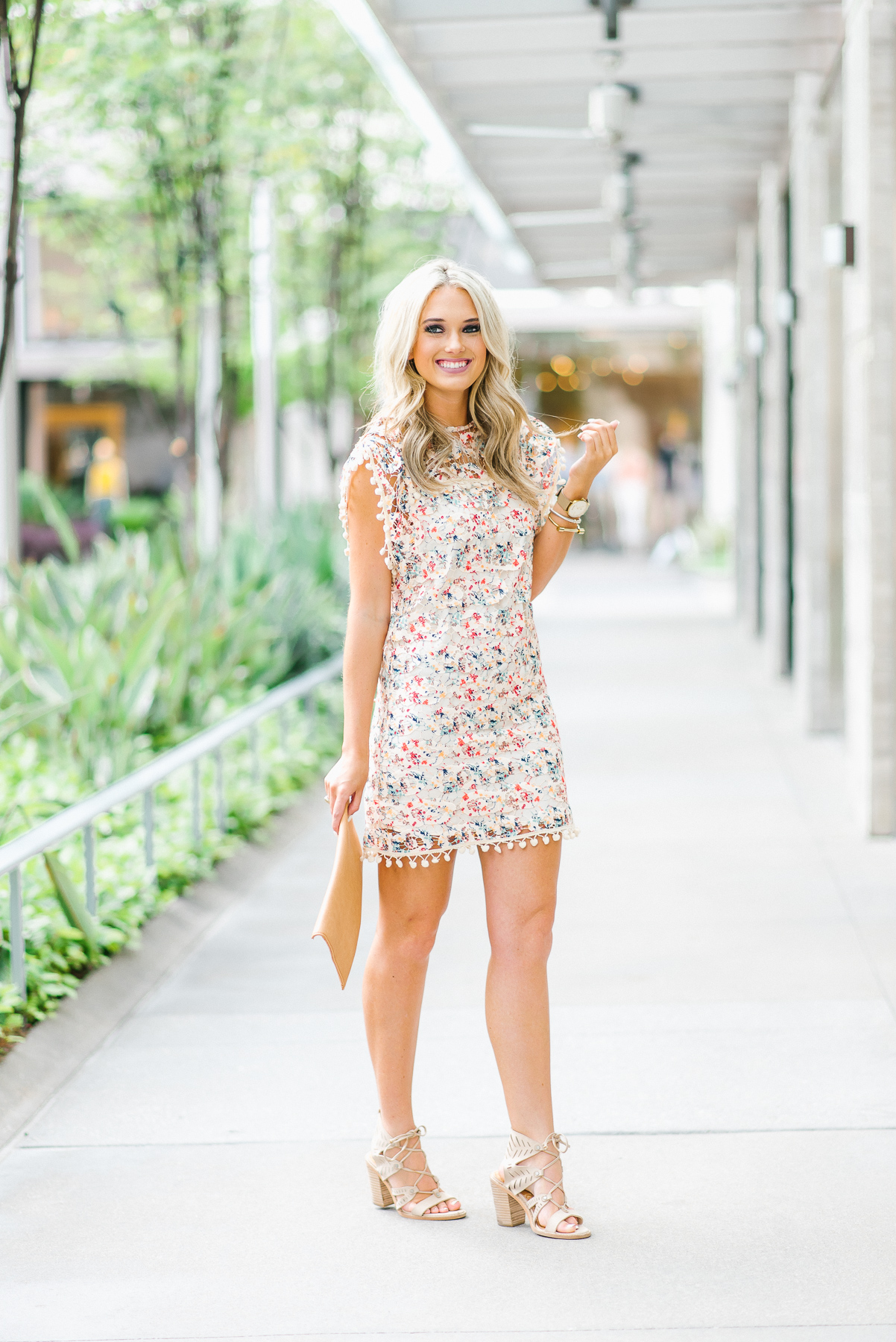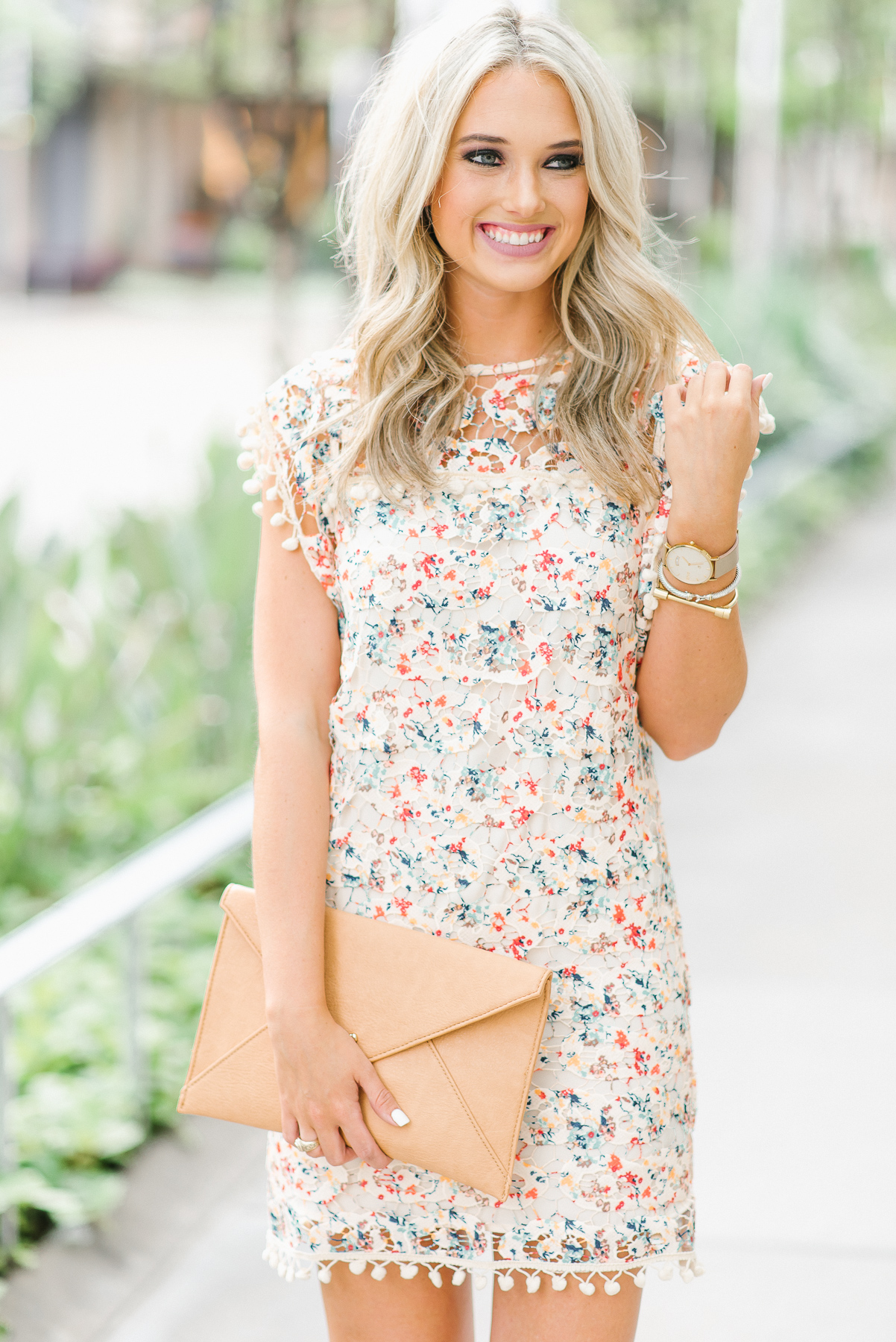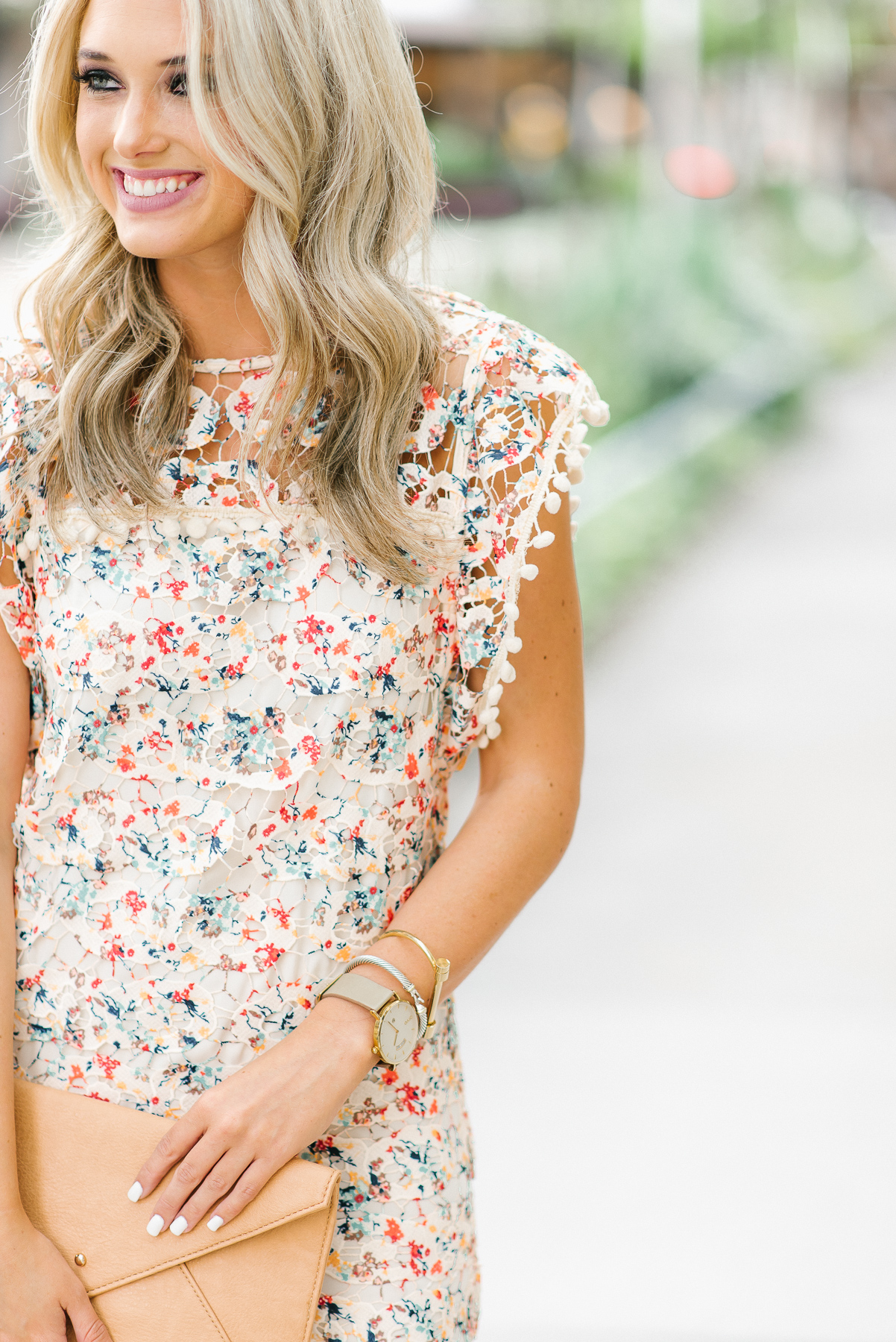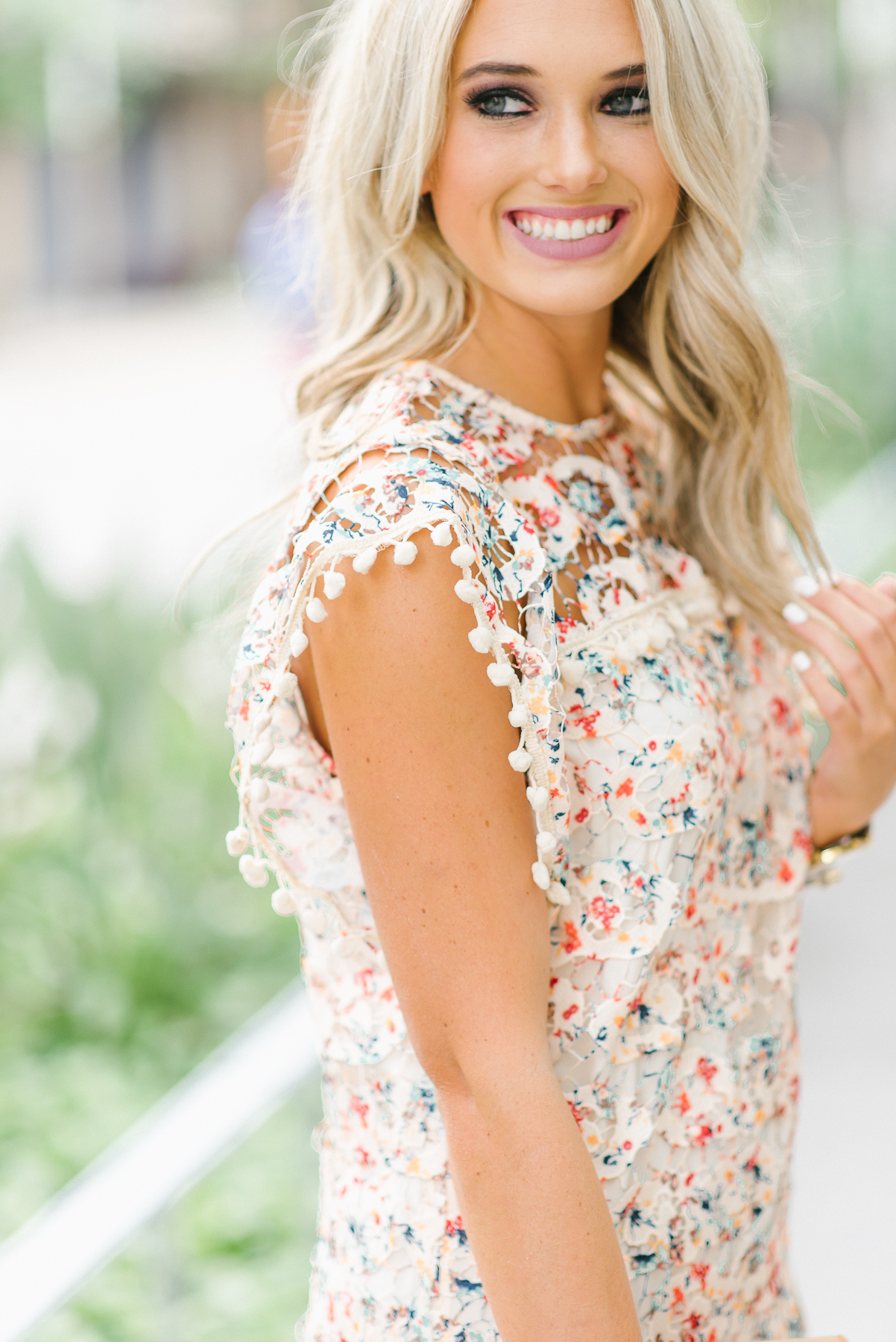 Dress: Revolve | Shoes: Dolce Vita | Clutch: Nordstrom (similar)| Watch: Kate Spade | Bracelet: David Yurman | Bracelet: The Styled Collection | Lipliner: Stilla (Pink Moscato) | Lipstick: Stilla (Baci)
Holy moly, how is it already May?! I went to type out "this semester just flew by", but then remembered I'm no longer a student (lol)! In my defense, I still live in a college town and am constantly surrounded by college students!
I have been so excited to blog this dress, cause it's easily one of my favorite dresses I've ever owned! The floral pattern, lace details, and pom poms make this dress so unique! I paired it with my favorite block heels (they literally match everything) and a cute little clutch!
I hope everyone has a great week!
SHOP THE LOOK: