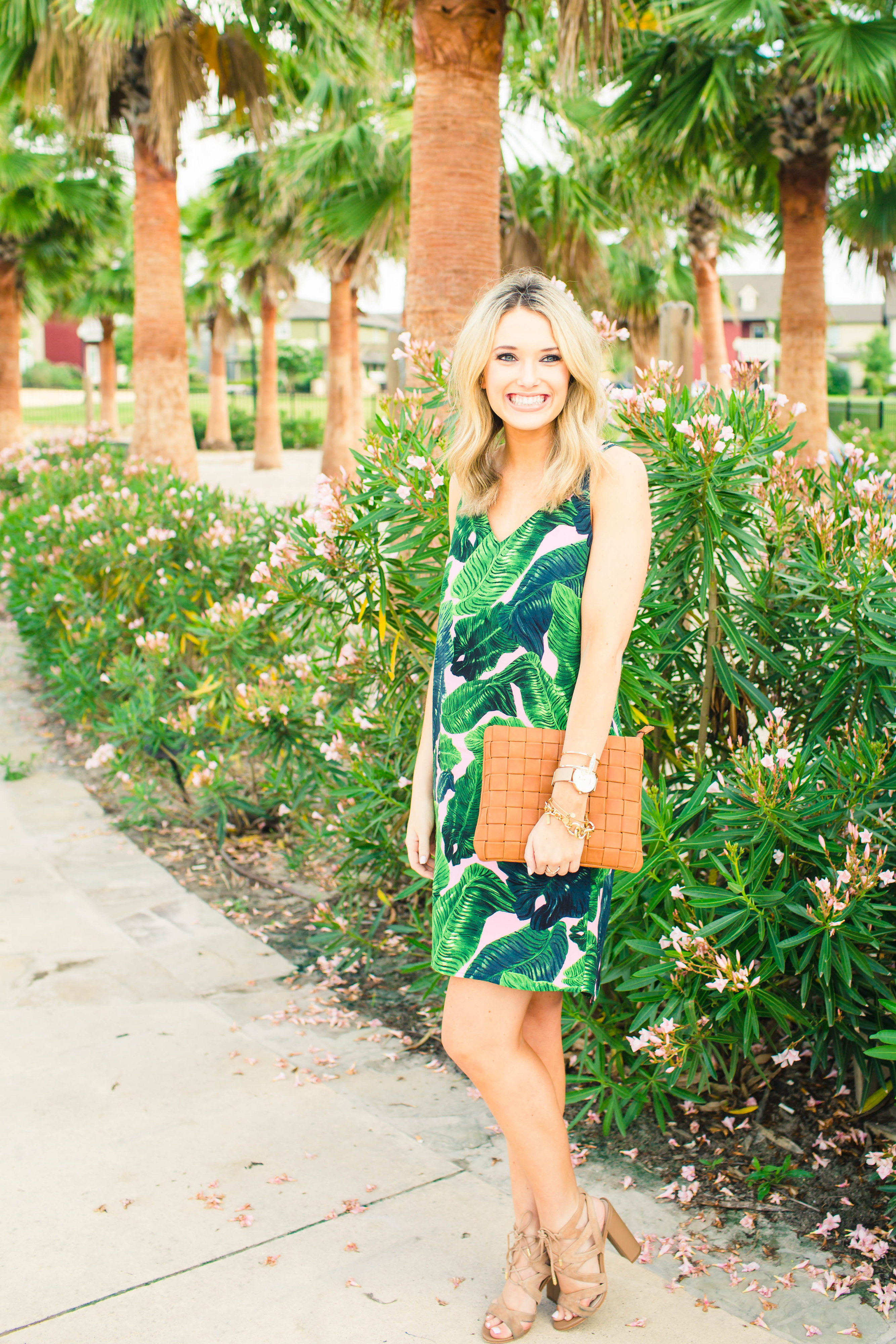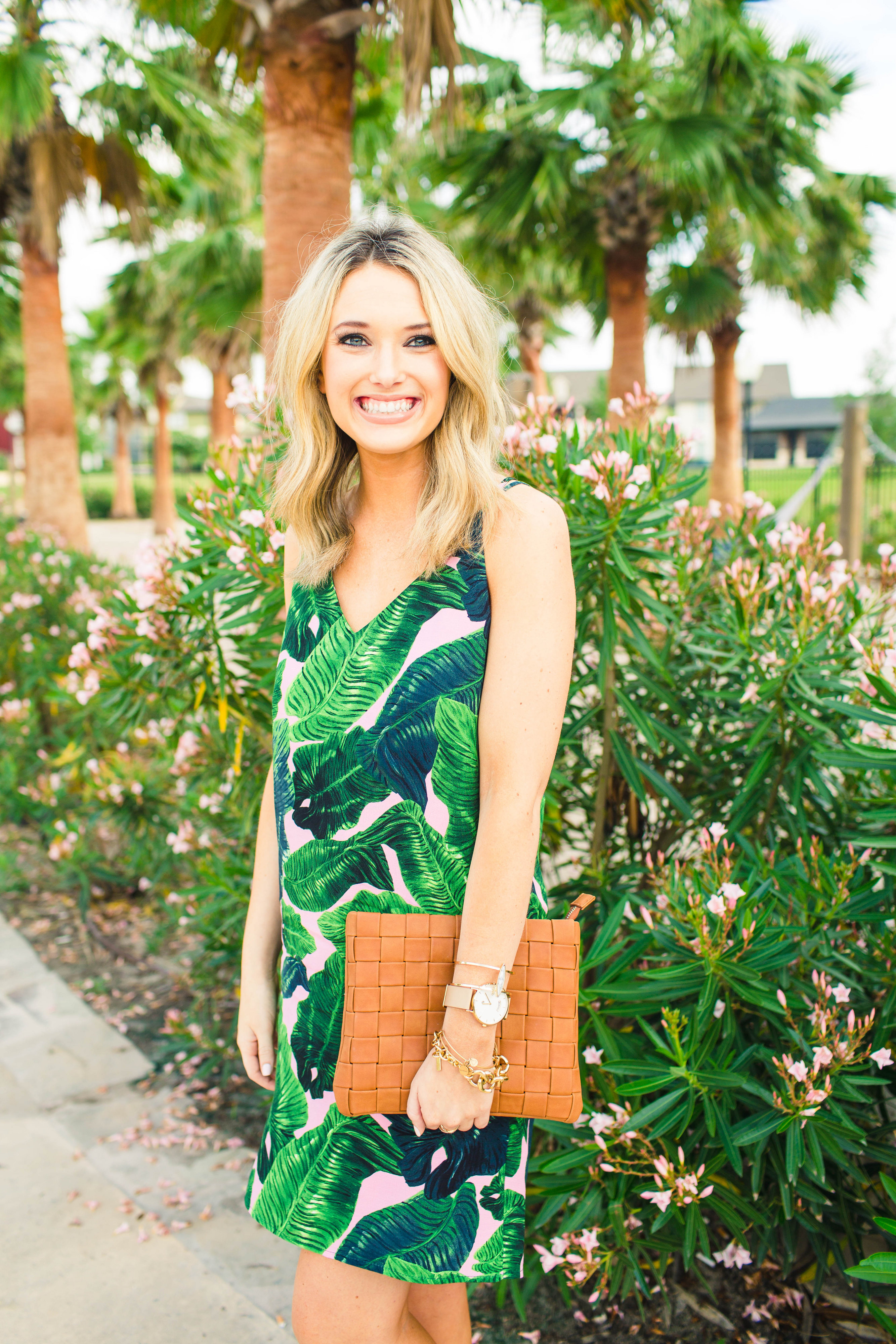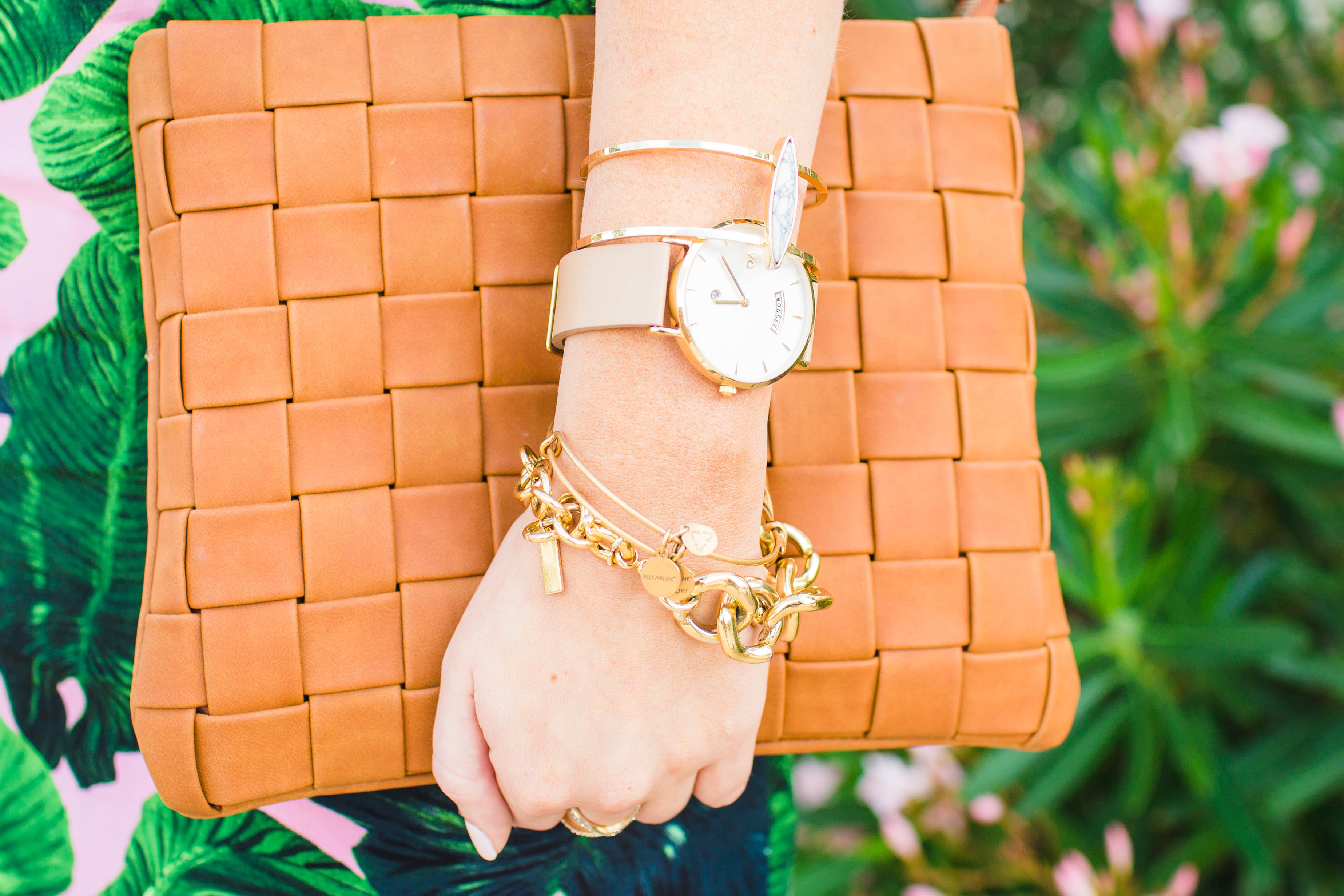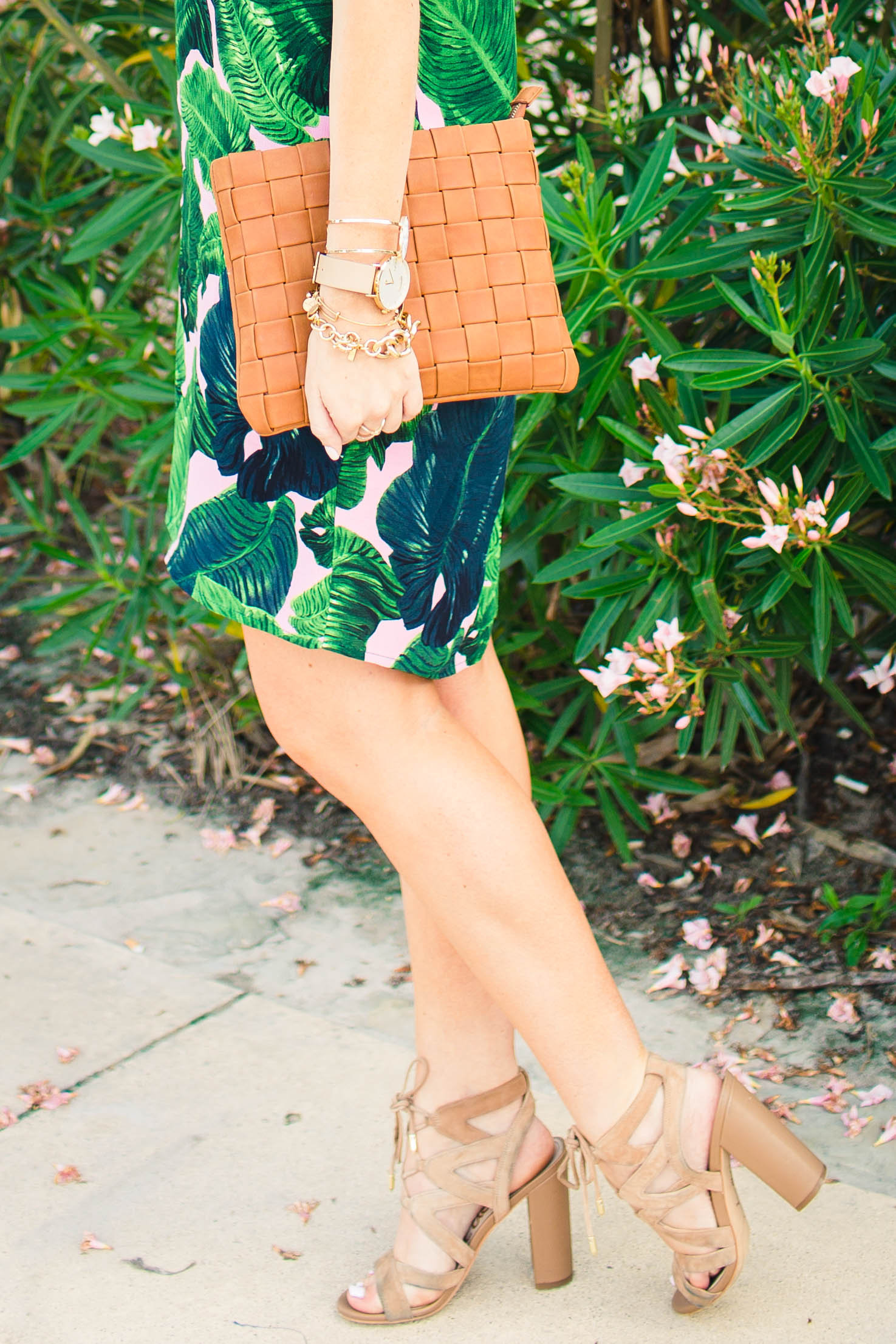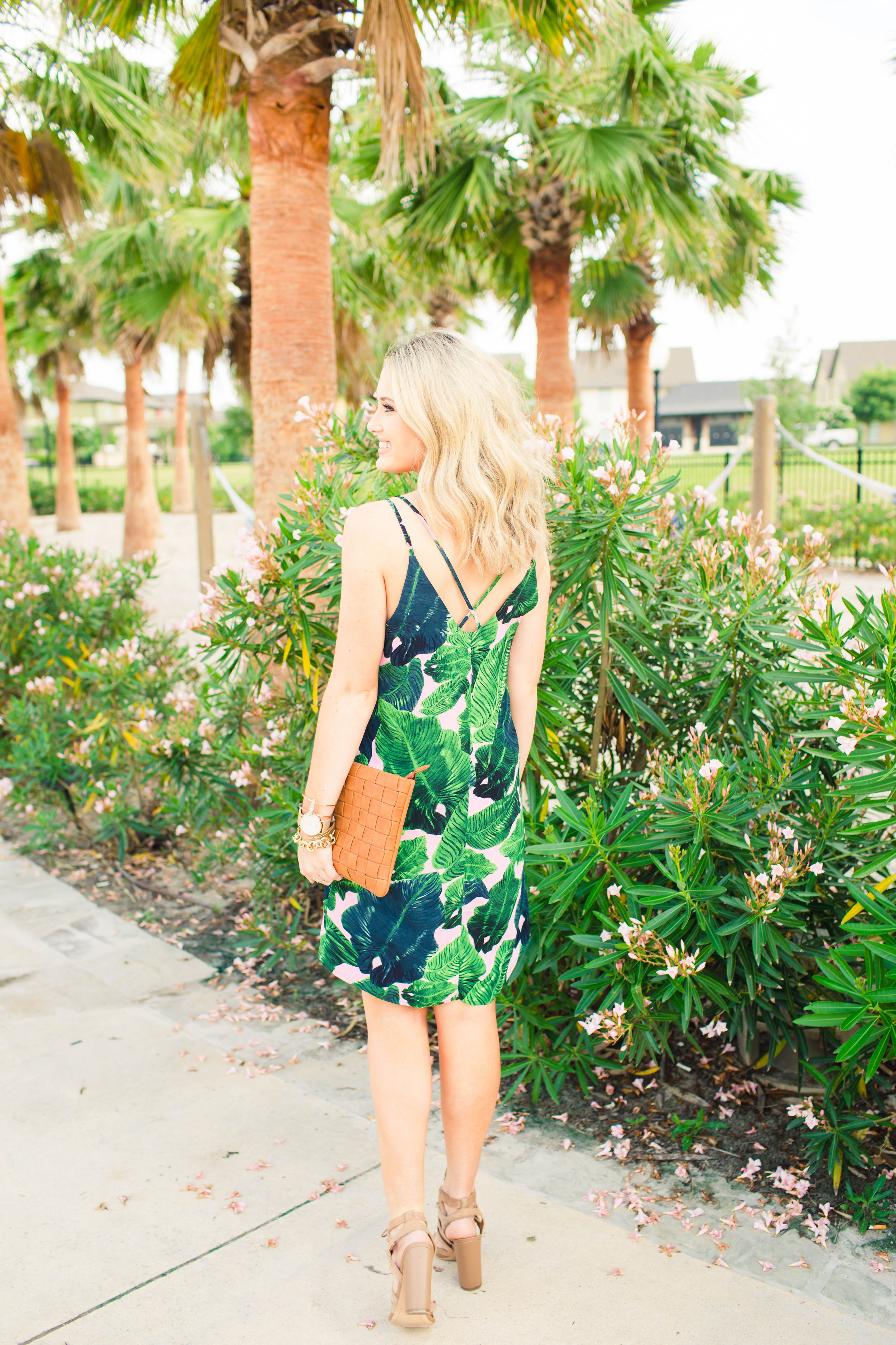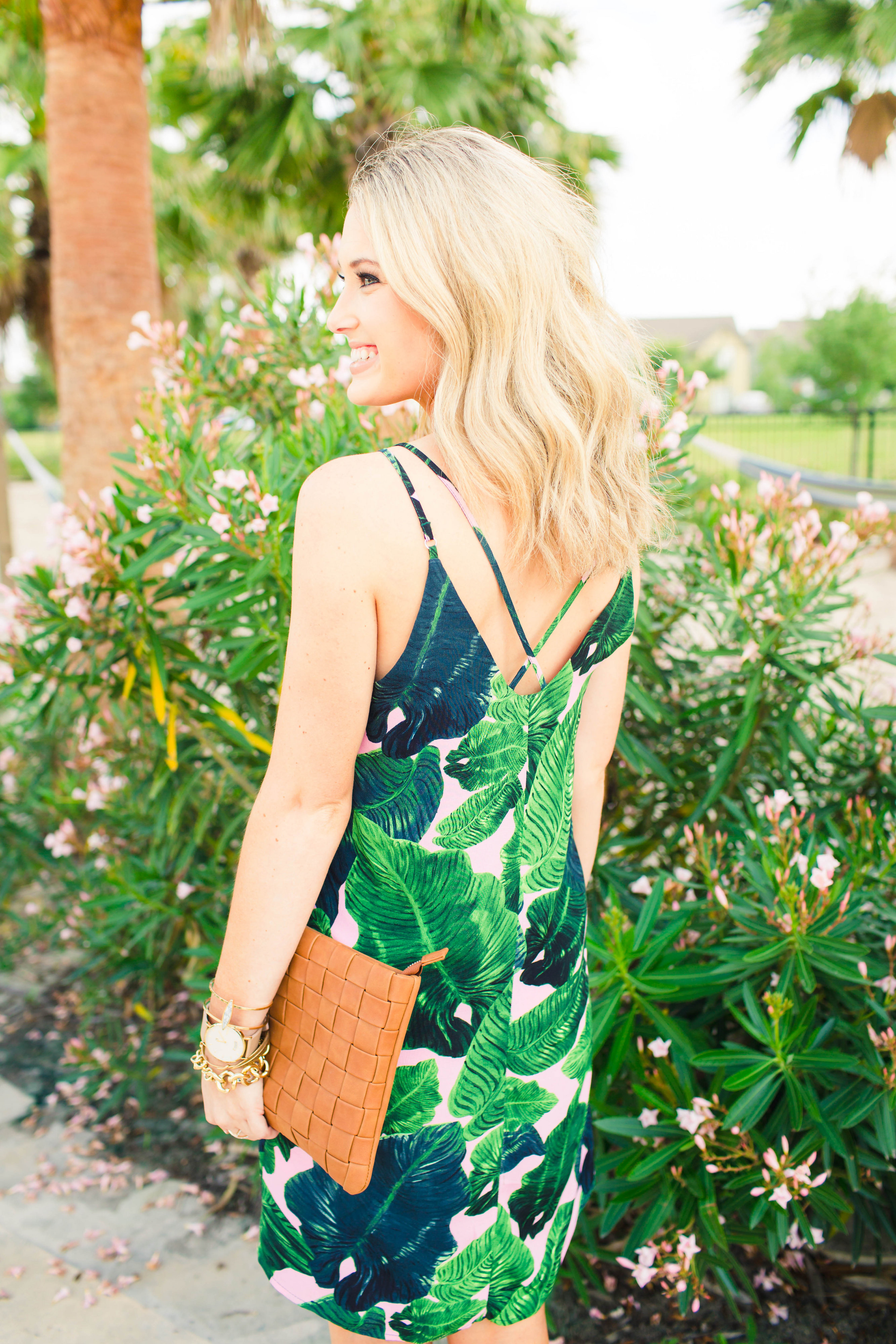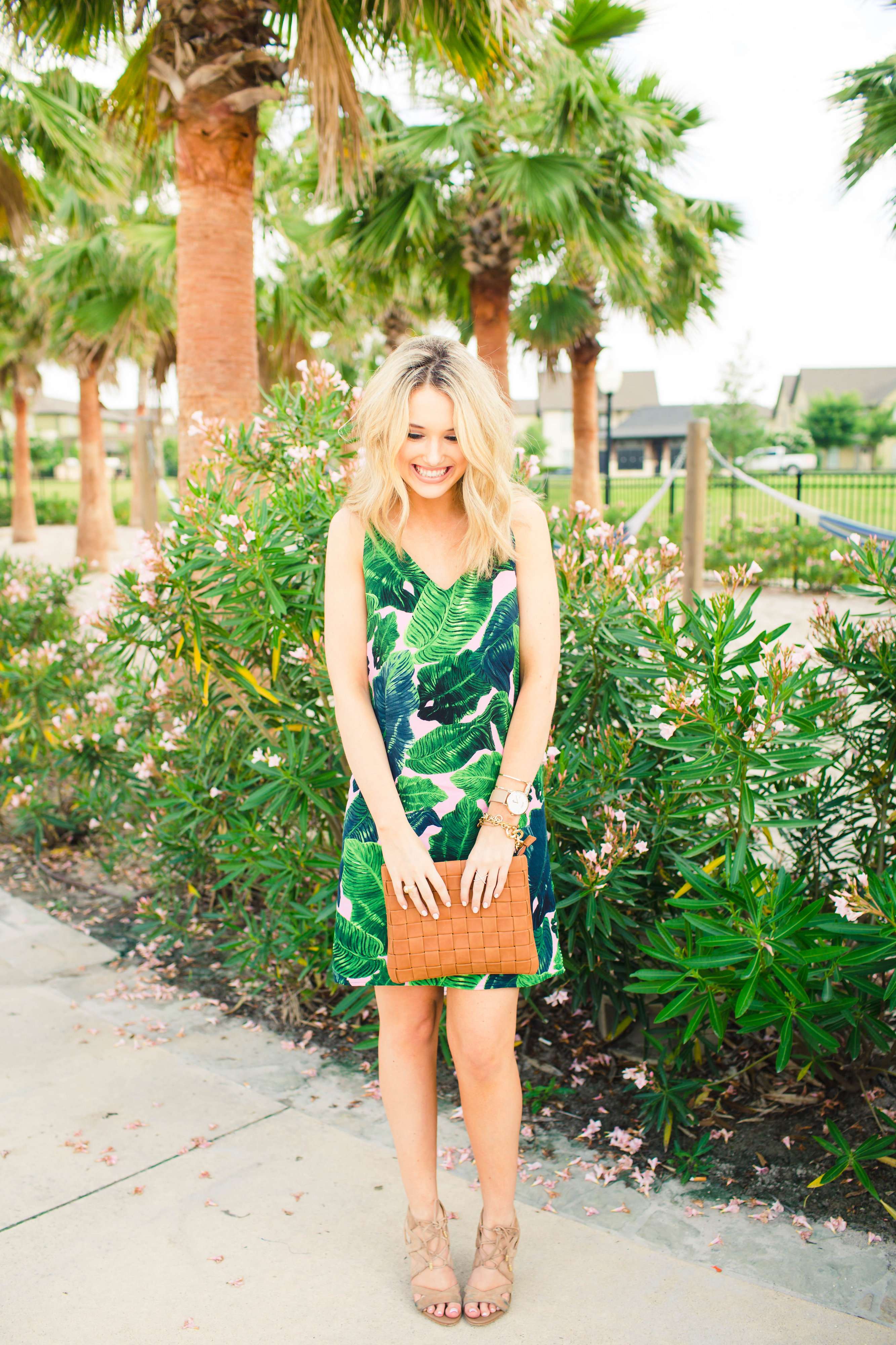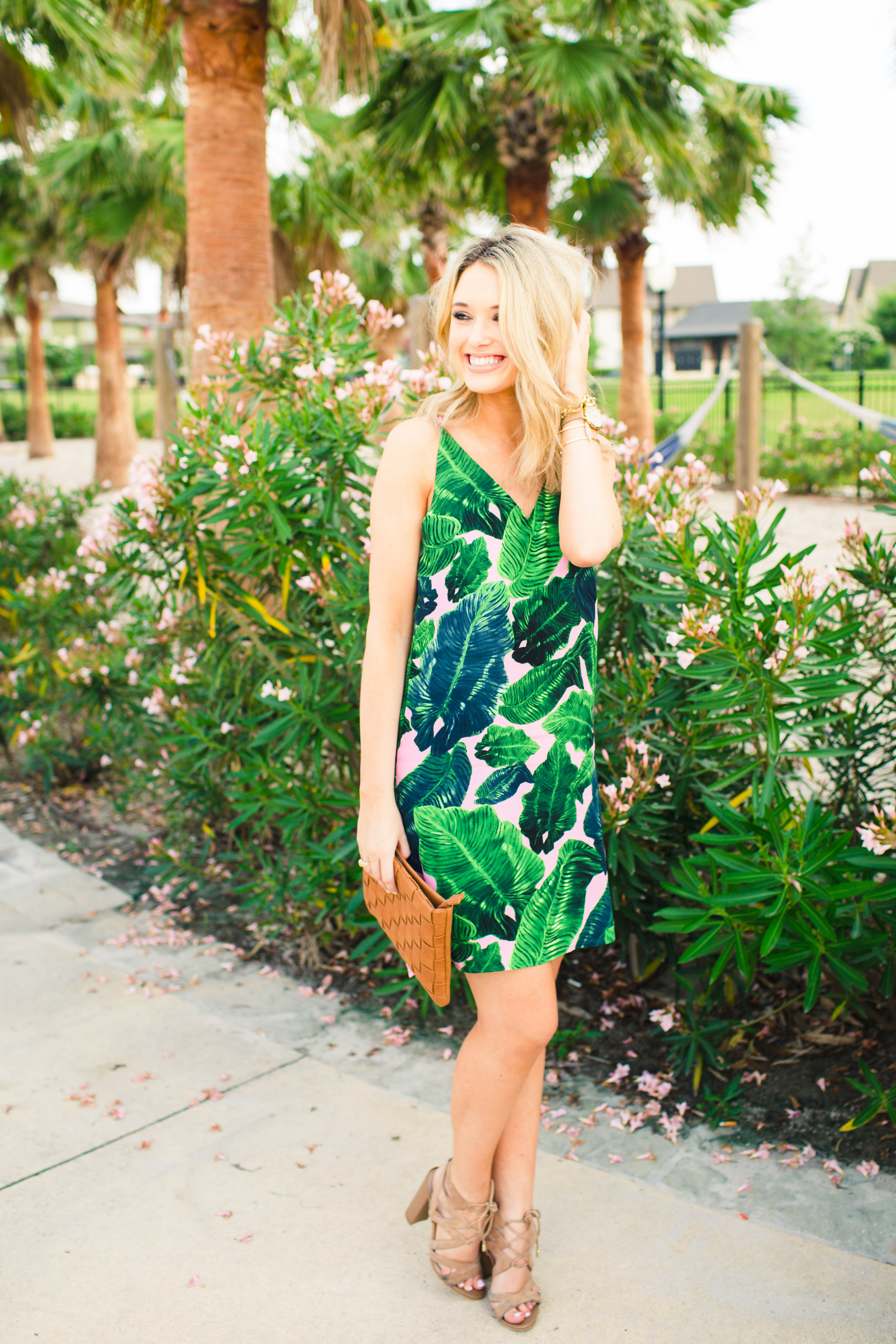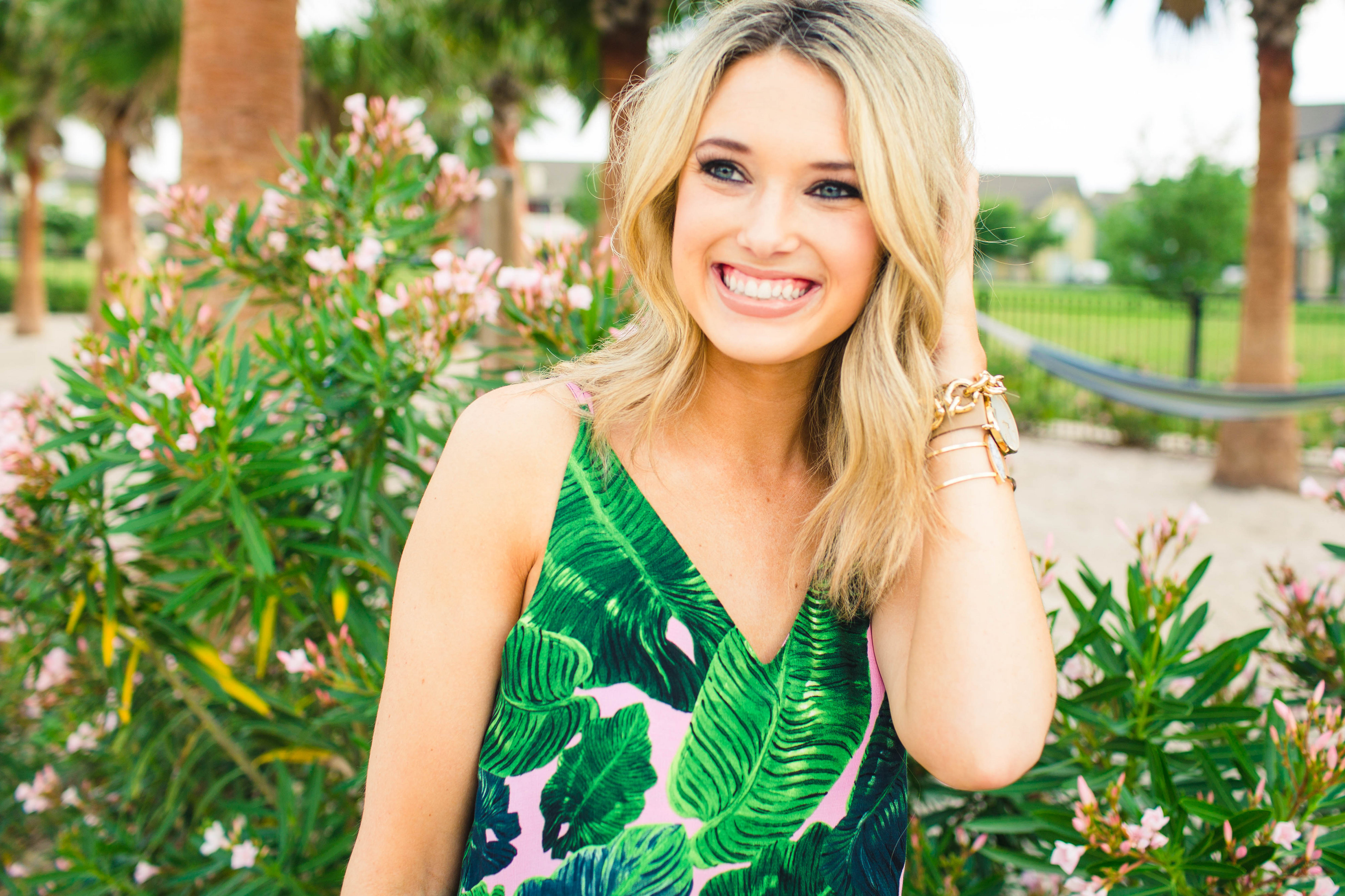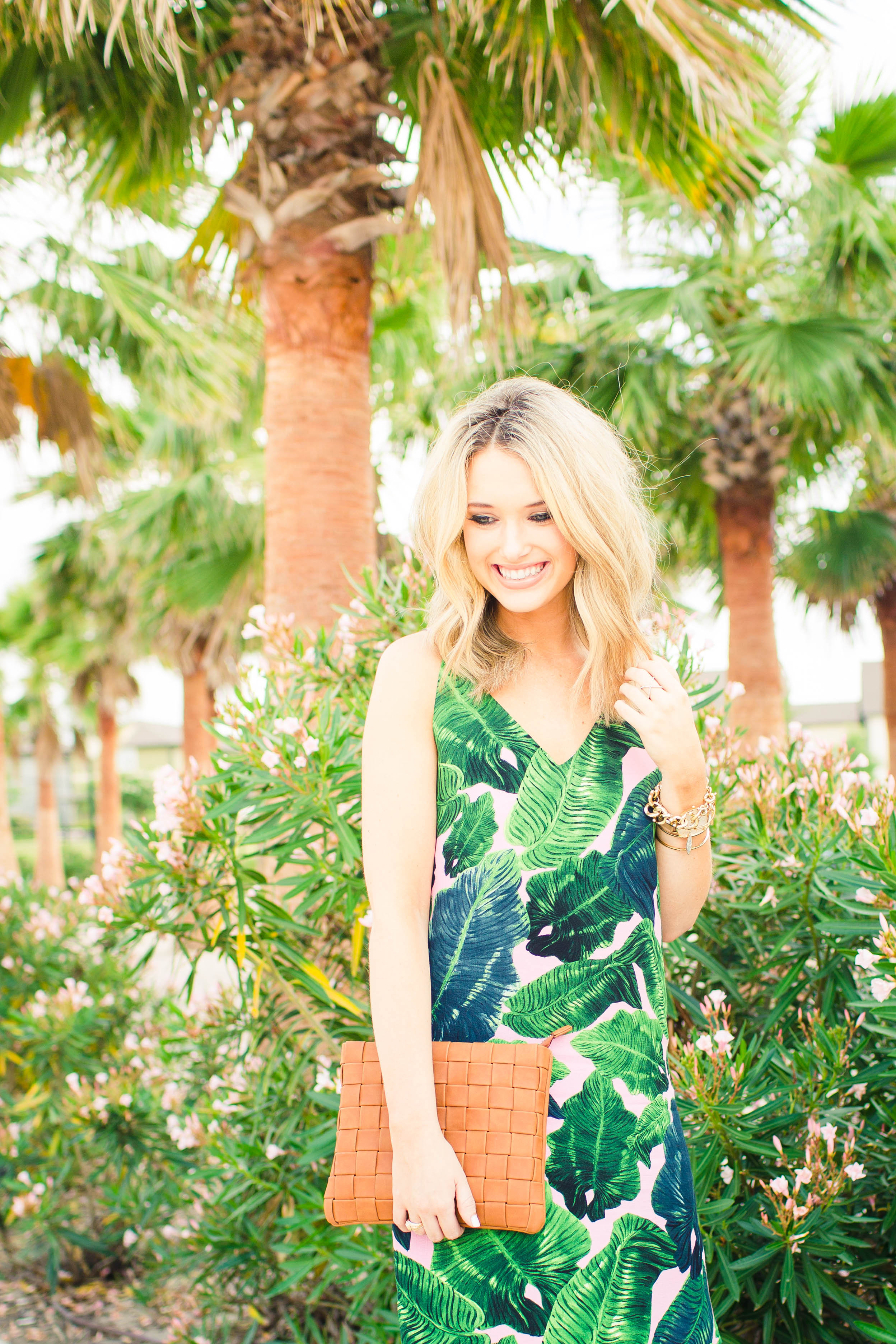 Dress: Nordstrom | Clutch: Target | Shoes: Nordstrom | Watch: Arvo
So, this past weekend I was shopping with my mom (literally my favorite thing ever) and I found this adorable palm leaf dress! I thought to myself "wow, this would be PERFECT for a vacation!", then I remembered I have absolutely no trips planned -__-. The very next day, my mom told me that she booked a trip to Cabo for just the two of us for my graduation! Even though I won't be graduating 'til December, I get my present a little early (I guess this is really some motivation to pass my last few classes hehe) ! The trip isn't until August, but at least it gives me a couple months to shop for it! I will be on the hunt for adorable dresses like this one; the color and print is  just too fun!
I hope everyone has a fabulous weekend and great start to their summer!