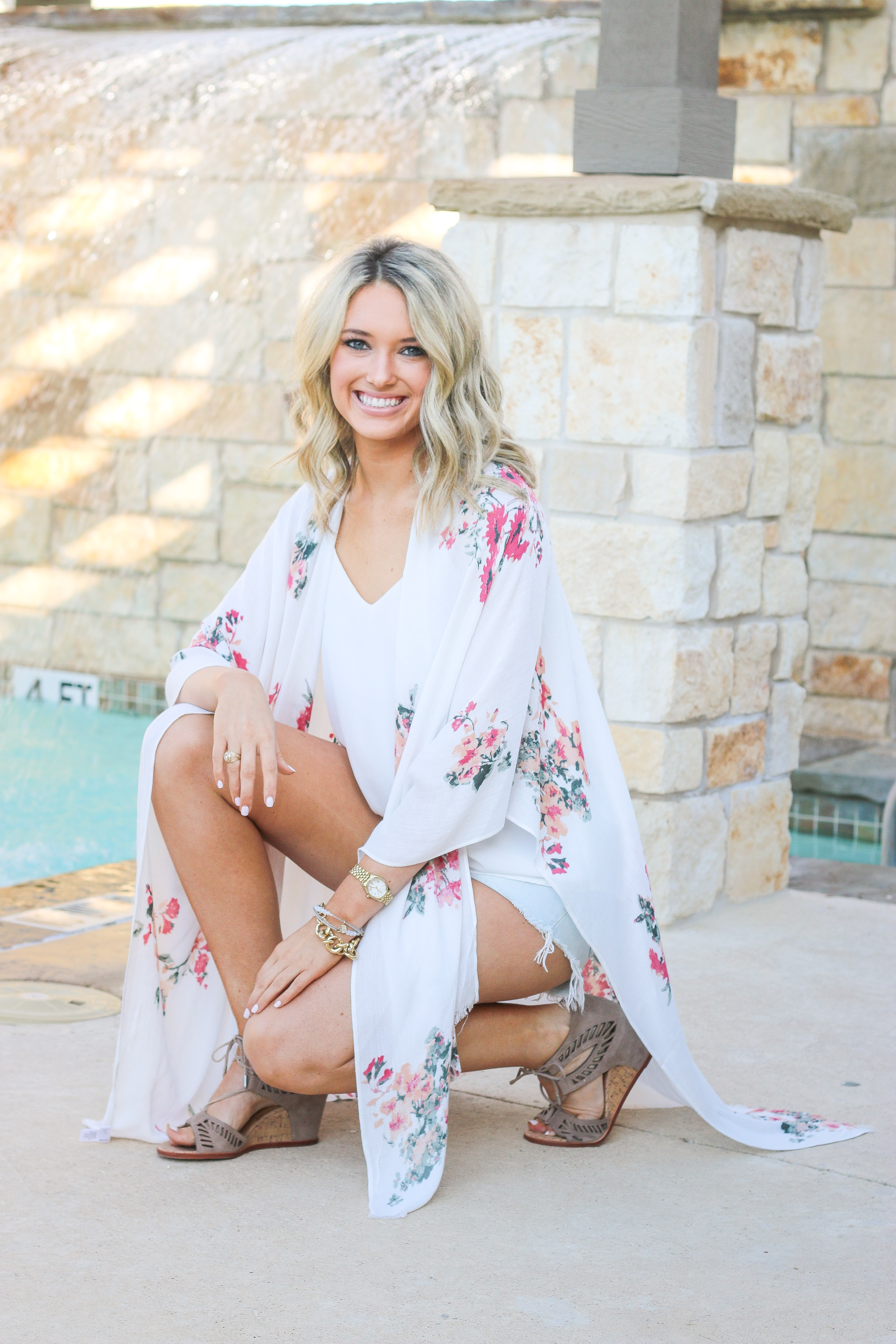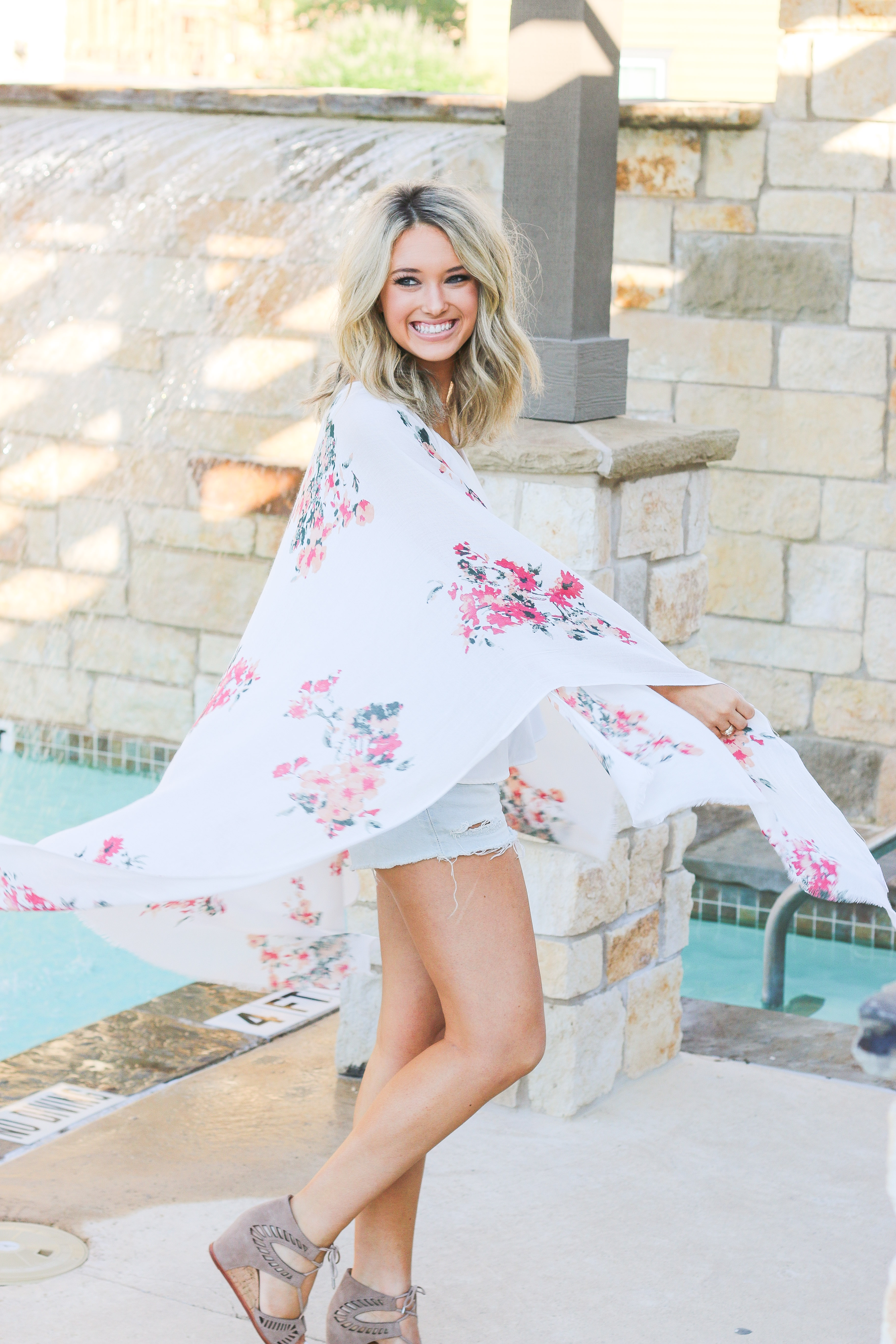 Kimono: The Collection Boutique (College Station, TX) | White Tank: Nordstrom | Denim Shorts: Nordstrom | Wedge Sandals: Dolce Vita
Today I am showing one of my favorite pieces for an easy spring look: Kimonos! The one I am wearing above is Gentle Fawn and I absolutely LOVE this brand! All of their pieces are so soft and  very high quality. The second I saw this kimono, I knew I had to have it! You can call The Collection Boutique at (979) 589-4999 to order- hurry though, I know they only have a couple left!
Also, I have been wearing this white tank SO much. If you look on my Instagram, I'm pretty sure its on there at least three times (kind of embarrassing!). I also wear these shorts all the time because they are very comfortable and they DON'T ride up my butt! Y'all, it's seriously a struggle finding shorts that just stay where they need to stay- nobody wants to see all your business! These shorts are an appropriate length and I actually feel comfortable in them!
Anyways, I hope everyone has a great week and congratulations to everyone finishing up their finals- WOOHOO!!