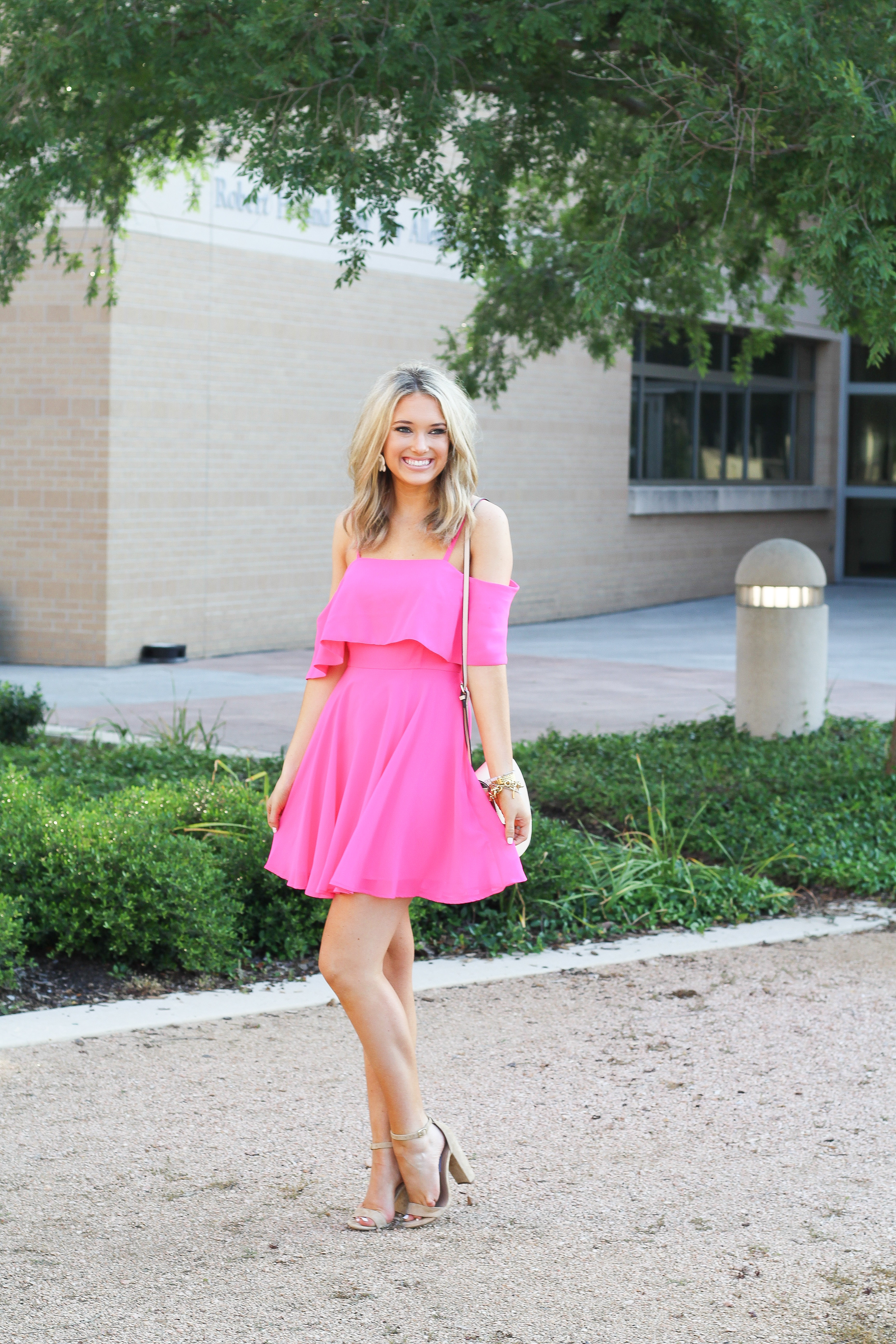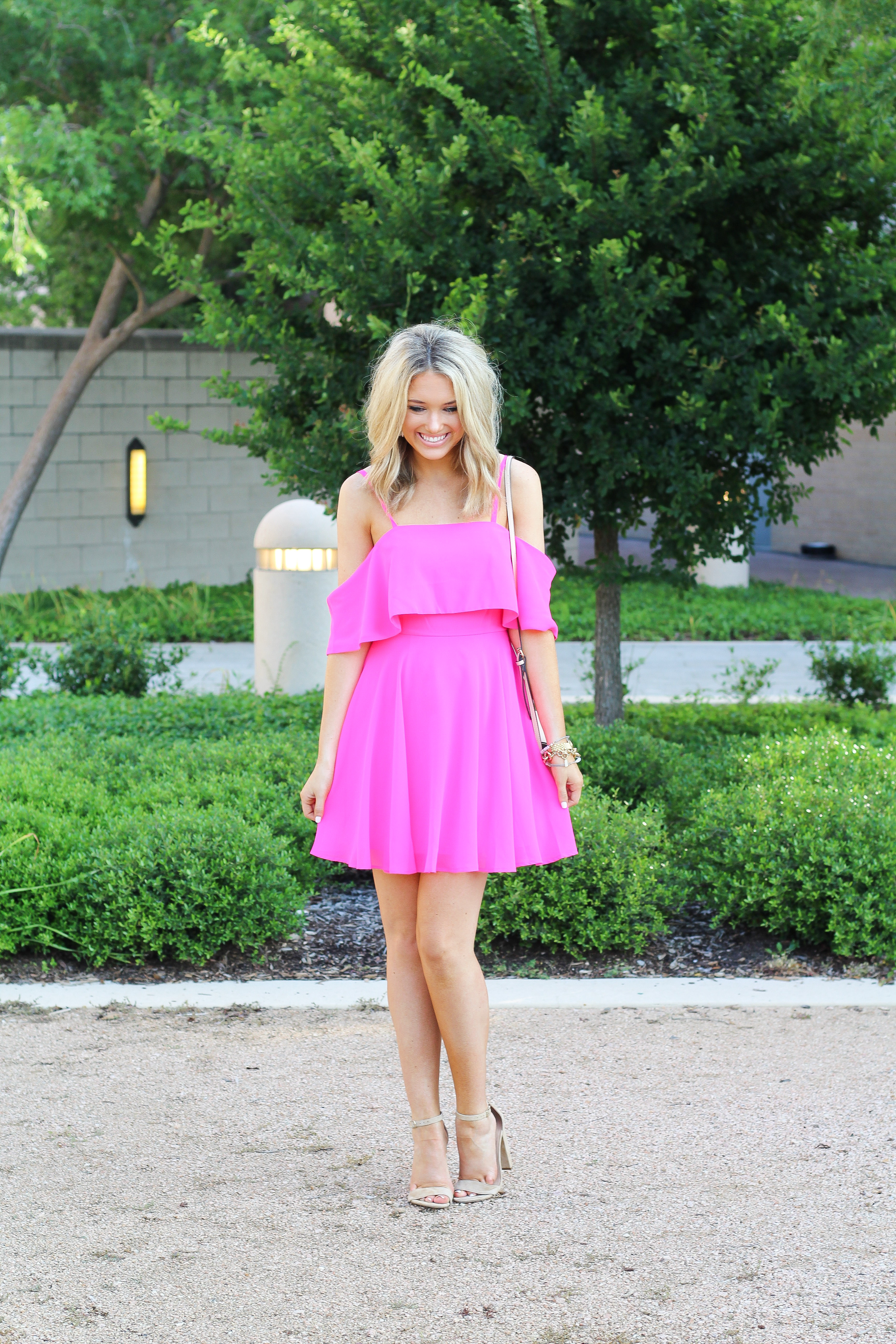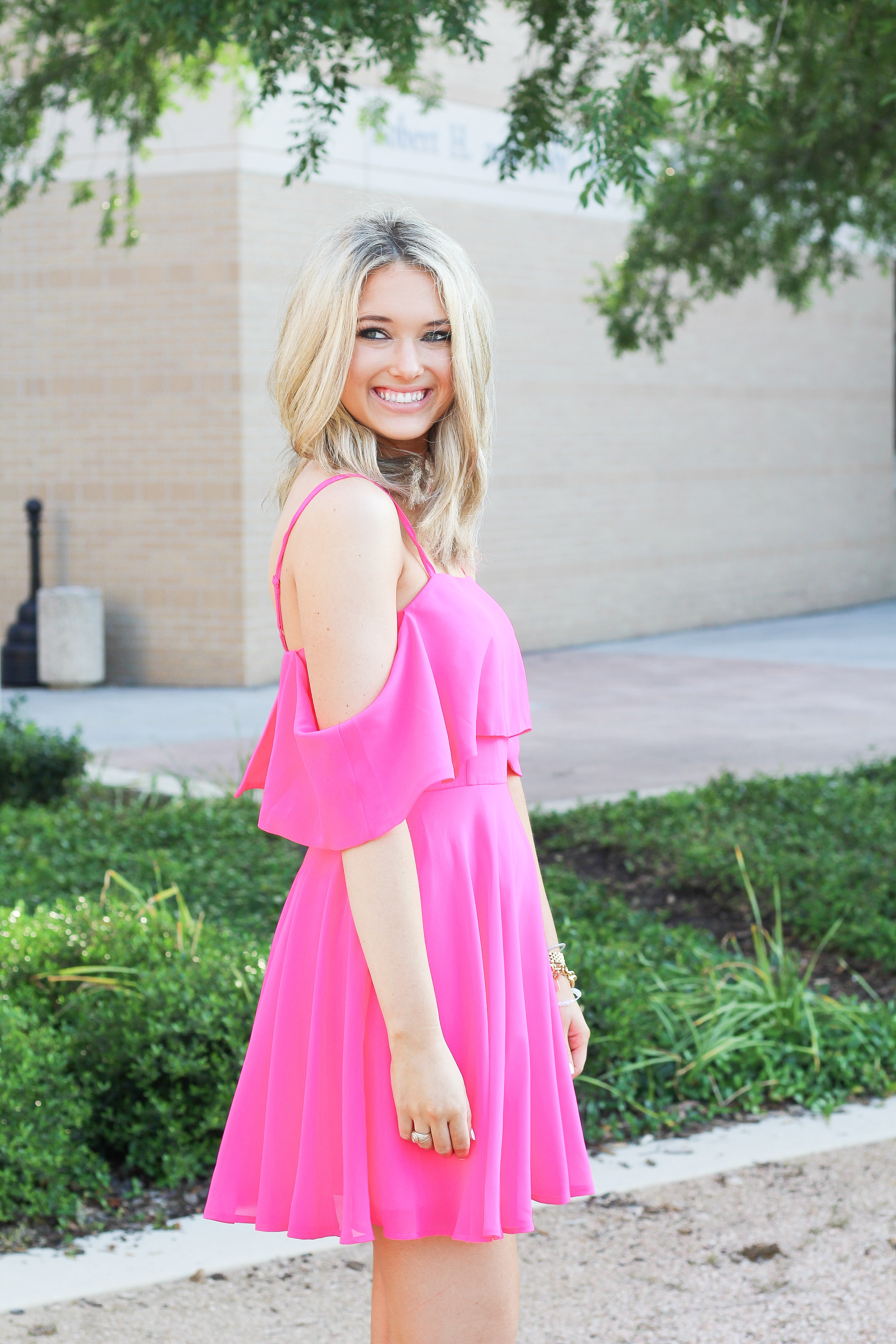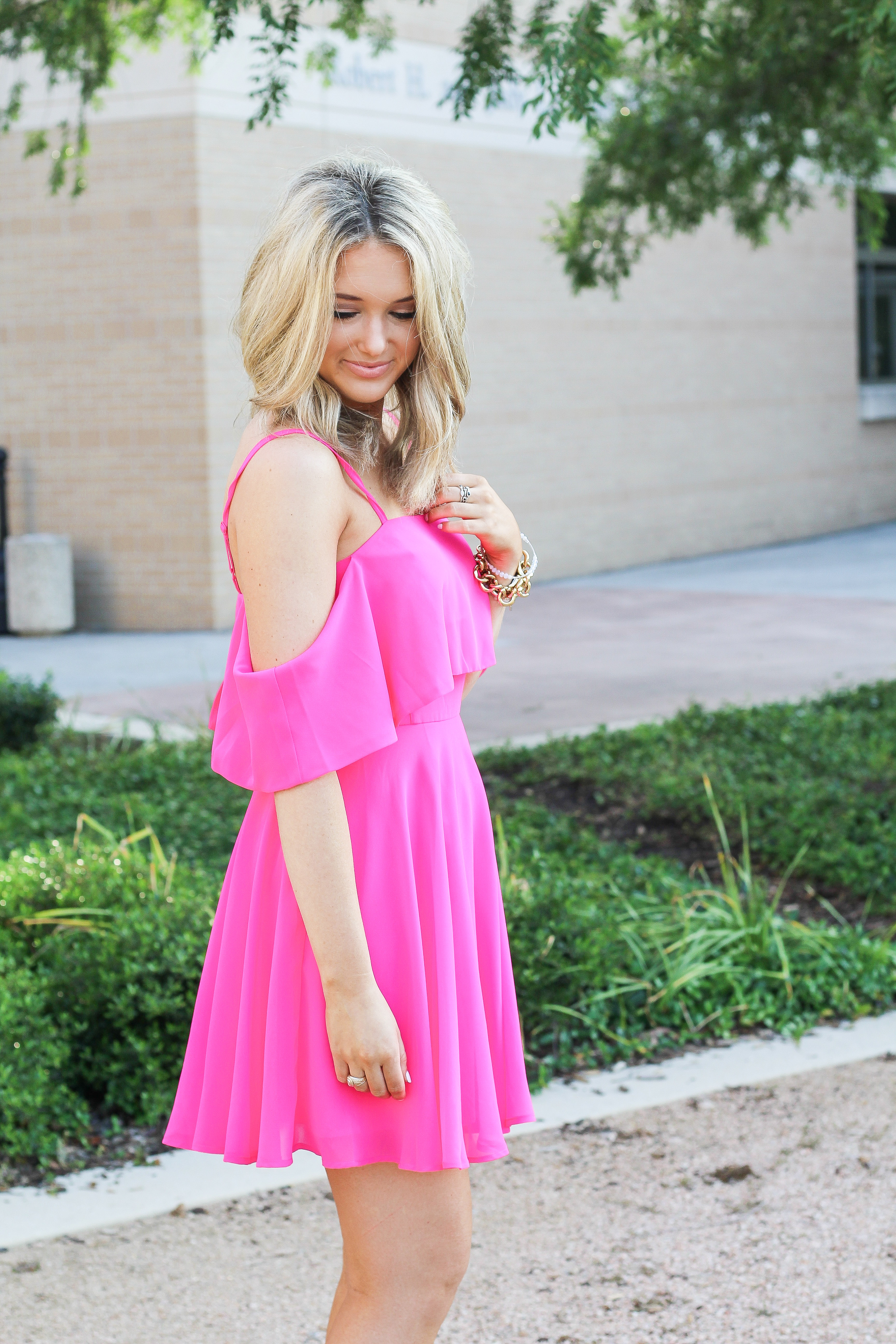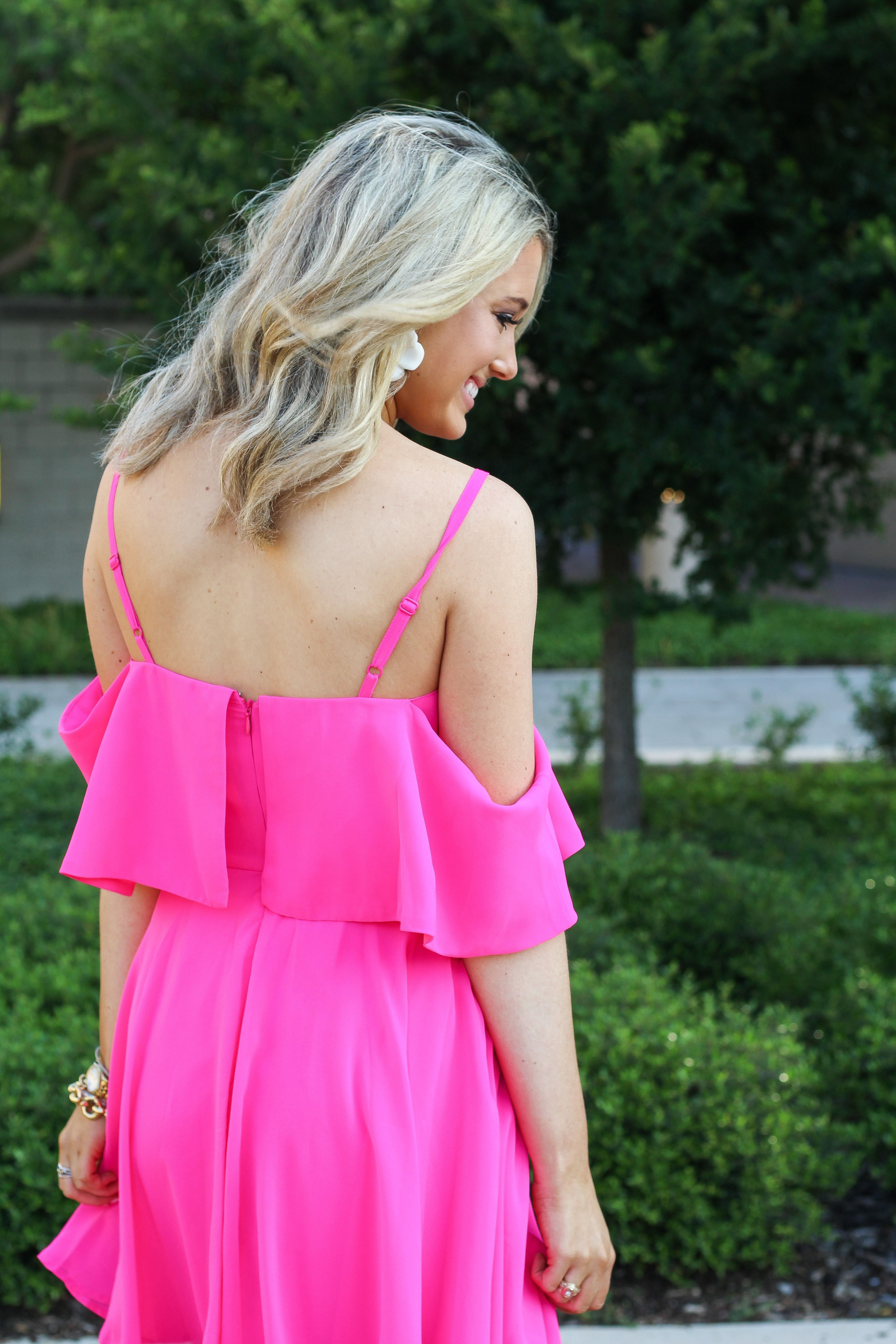 Dress: Asos | Shoes: Steve Madden | Ring: David Yurman
Happy Saturday friends!! Okay, continuing on from my last post, this is the other dress that I ordered for Daniel's graduation and I'm 90% sure I'm gonna go with this one! Hot pink is one of favorite colors and the fit is just so flattering. I was afraid this dress was going to sell out, but there are still several sizes available (for size reference, I'm wearing a 2!). Hurry up and grab one before they're gone!
This has definitely been a crazy week for us! Thankfully I am done with finals (Praise The Lord!) but Daniel hasn't even started his… needless to say, he's been a little tense lately! I'm excited to get a little break from school so I can just focus on work and blogging. I have several post ideas I want to do, but I also want to know what y'all want to see! Feel free to comment below or shoot me an email with suggestions!
I hope everyone has a great weekend and a HAPPY MOTHER'S DAY!!