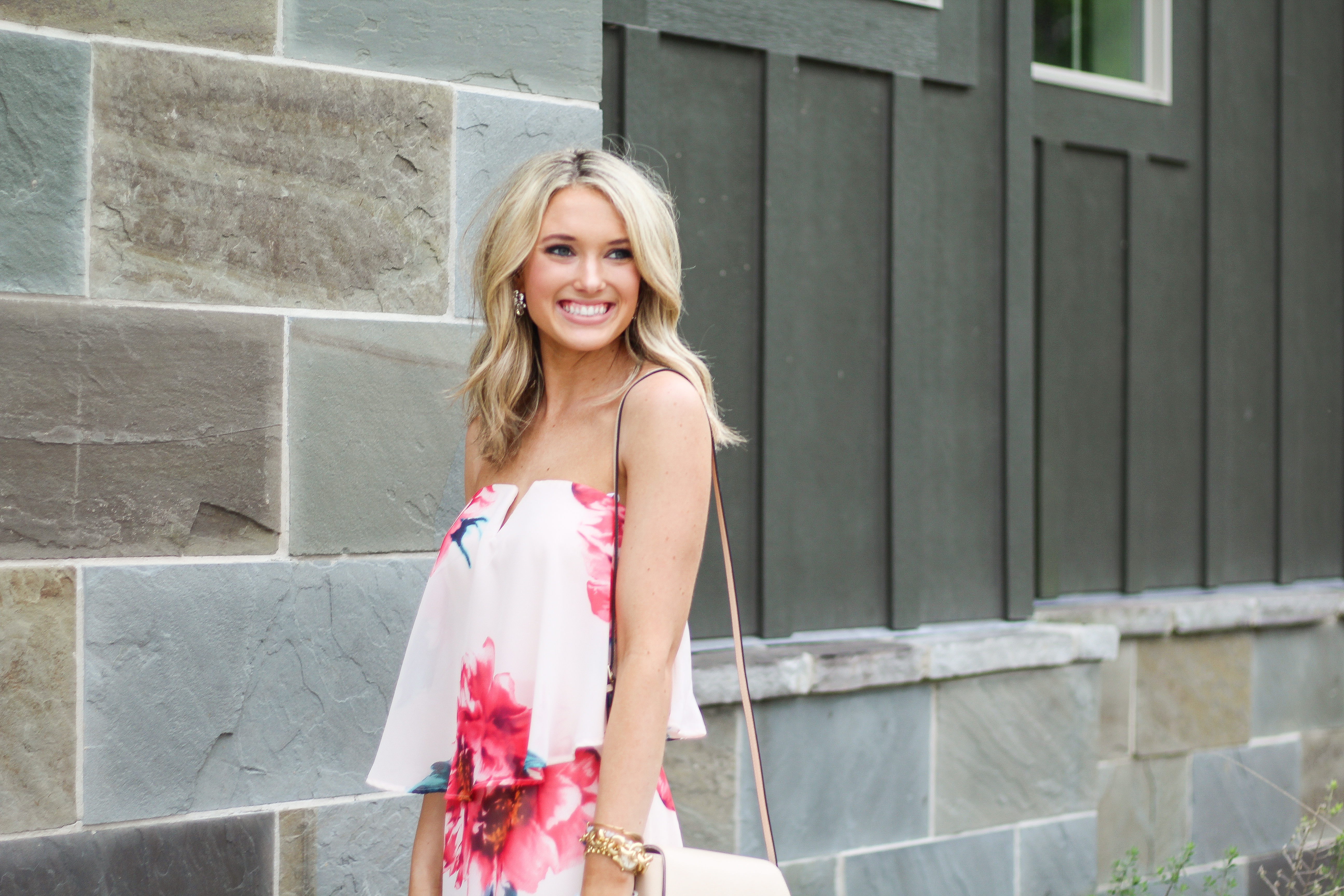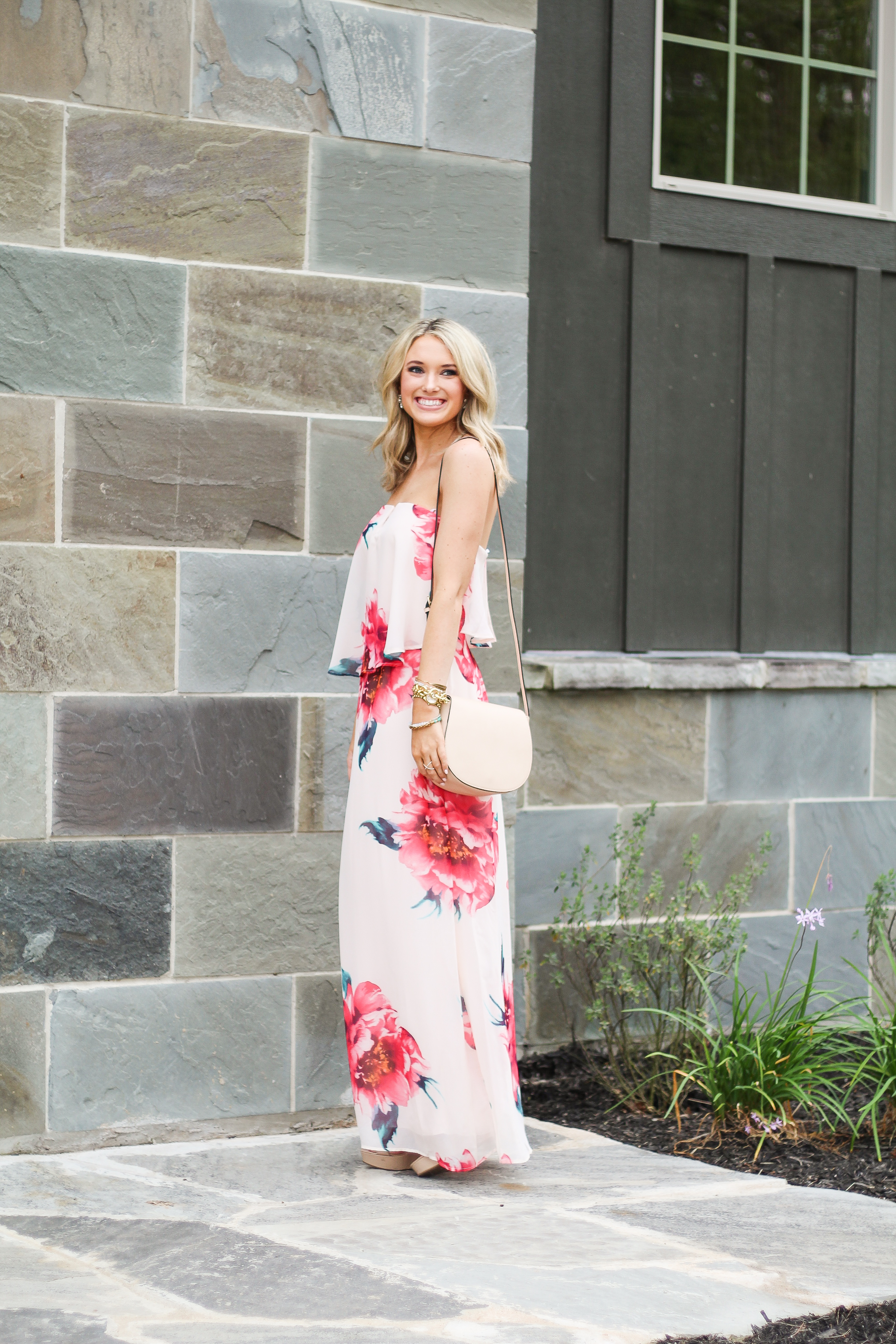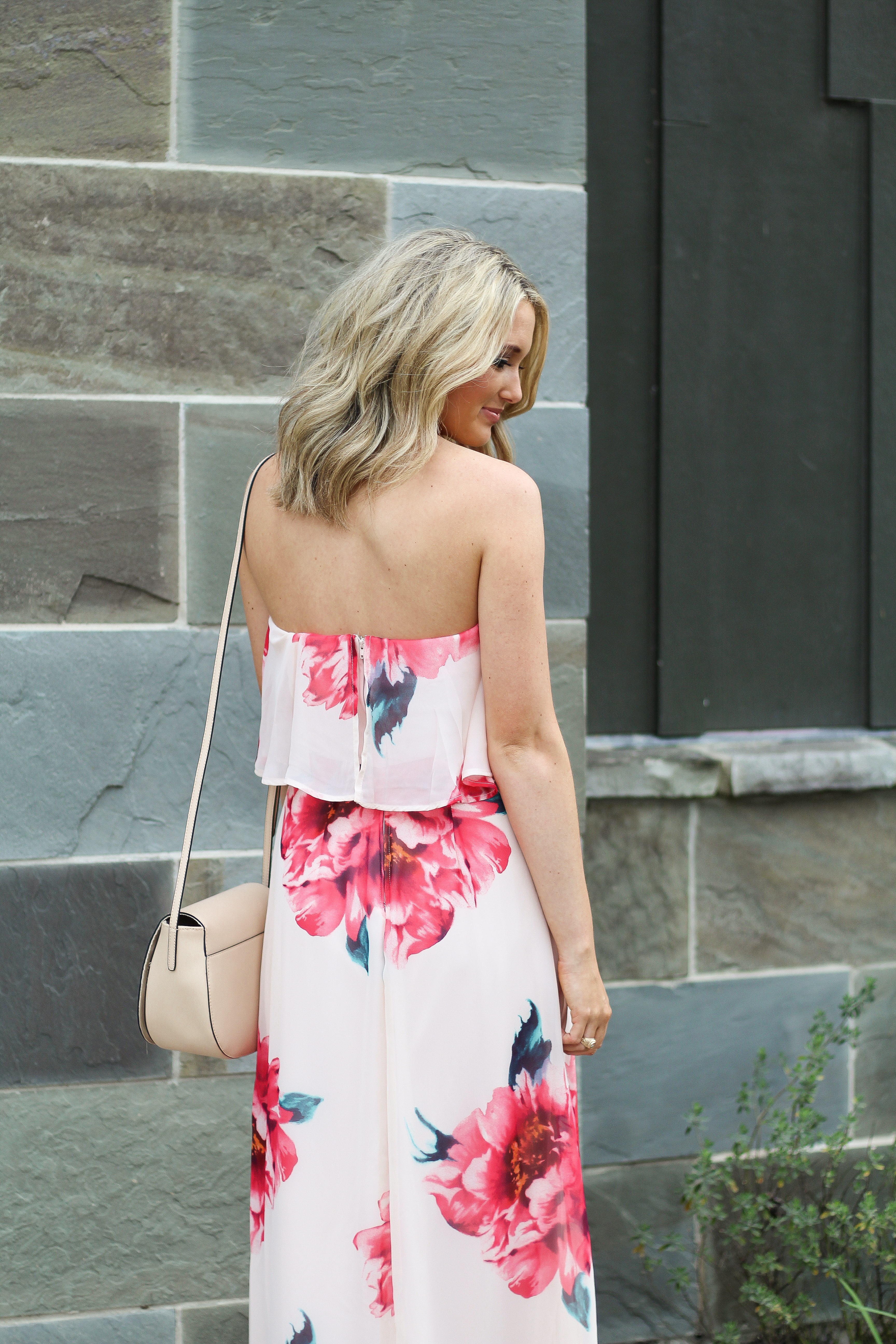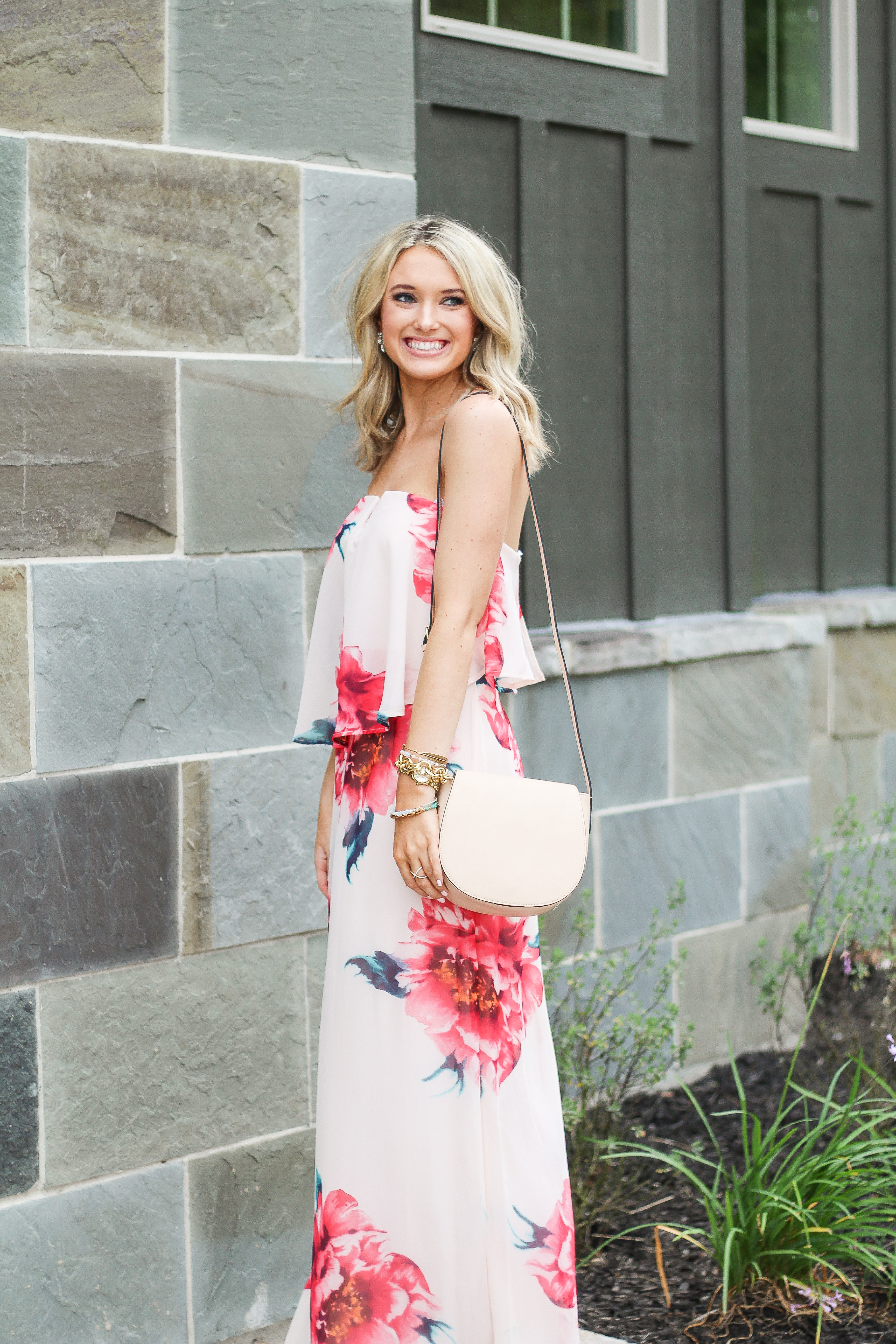 Dress: Nordstrom | Purse (similar): Target | Bracelet: Bauble Bar
 I posted a picture of this dress on Instagram on Monday and y'all seemed to LOVE it so I was praying it would still be in stock by today! Good news- Nordstrom has almost every size in stock – YAY! Y'all this dress is just too pretty for the price (it's less than $55!). If you have any nice event coming up and you want to look fabulous without breaking the bank- this is your dress!!! It also comes in white and navy so I'm seriously so tempted to buy it in those colors as well! The fit is SO slimming and comfortable at the same time.
I hope everyone has a great rest of the week!!