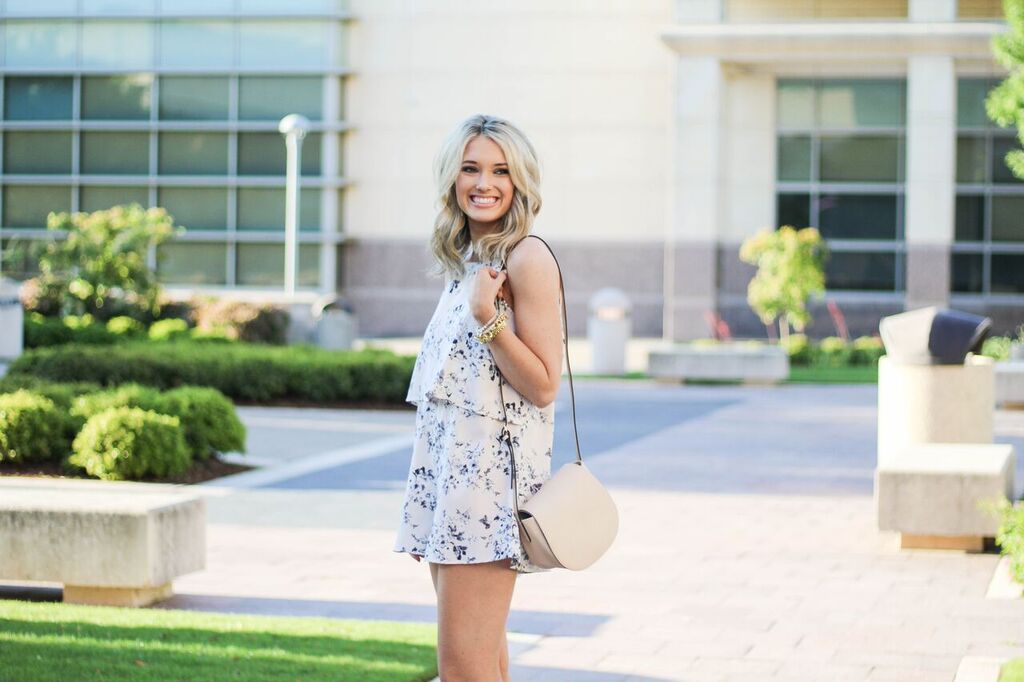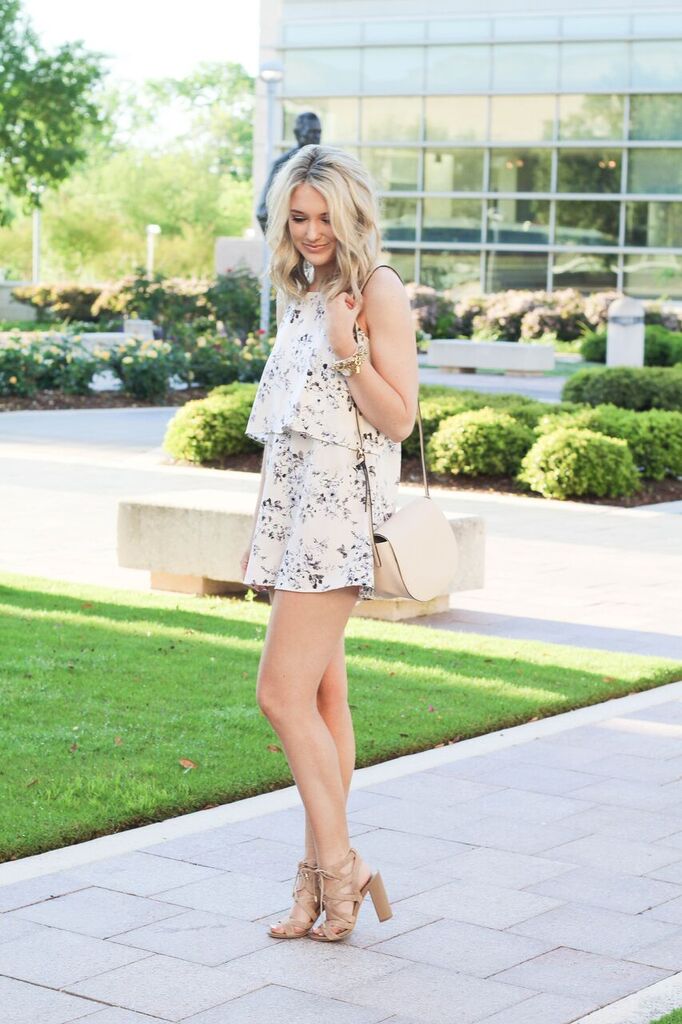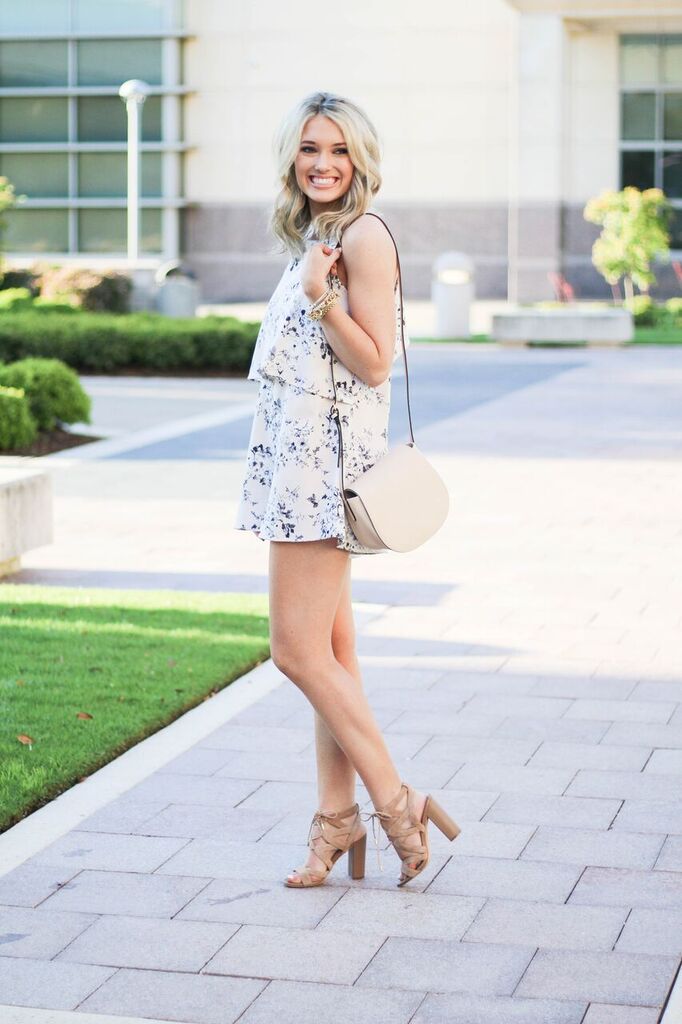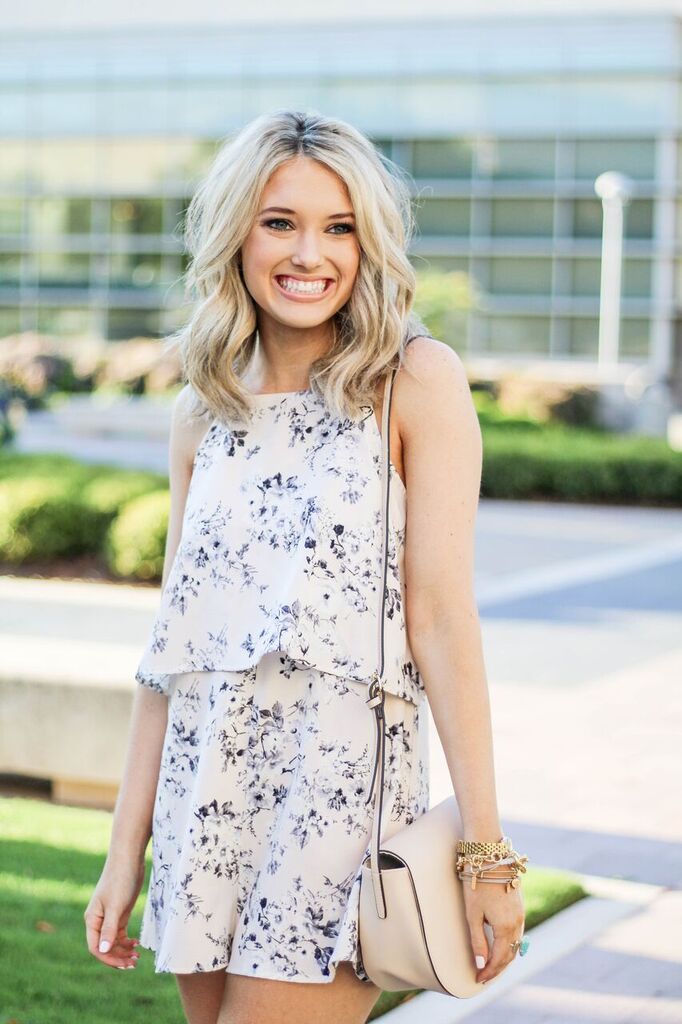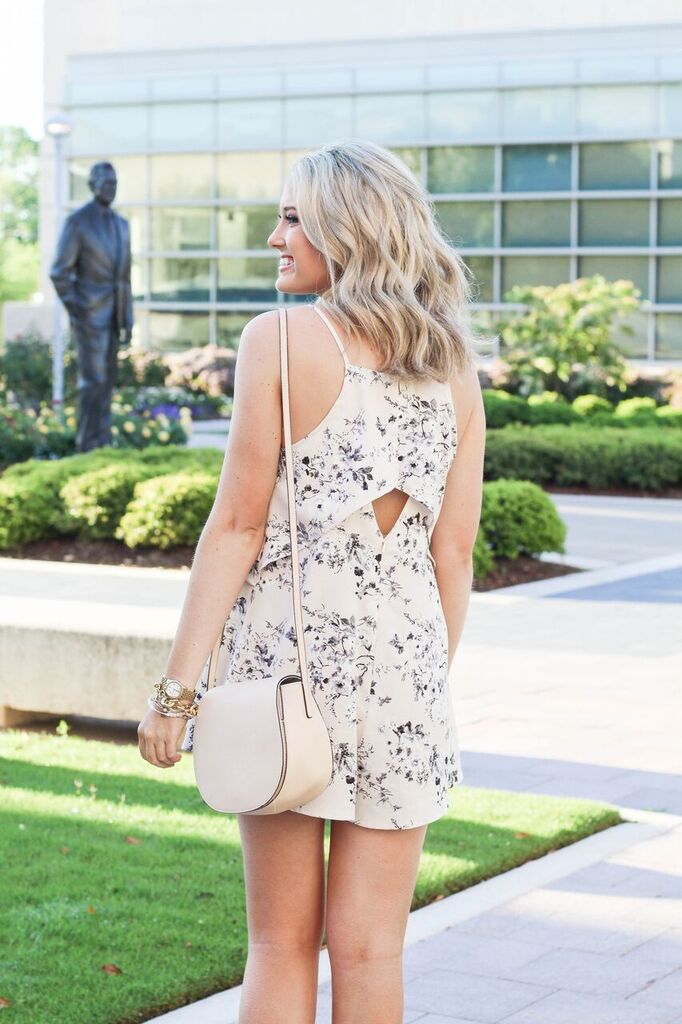 Romper: Nordstrom | Purse: Target| Shoes: Nordstrom (Now 25% off!)  | Bracelet: Bauble Bar
Happy Hump Day!! Is it just me or is this week going by SO slow?! But today I am beyond excited to head to Dallas for a Blogging event hosted by Katey McFarlan, Alyson Haley, and Ashley Robertson. I can't wait to learn more about the blogging industry so that I can hopefully  make this my career some day!
Last week I was shopping online (lol when am I not?) and I saw this romper. I thought it was super cute but couldn't tell whether or not it would fit me right. A couple days later I was at Nordstrom and saw it again, so of course I tried it on and I'm SO glad I did! This romper is so flowy and fun… perfect for a weekend getaway or brunch with your girlfriends! It runs a little big.. I'm wearing an XS.
I also just saw that my favorite sandals are on sale! Y'all, I seriously wear them ALL the time.. they match with everything!
Well I hope everyone has a great rest of the week! I can't wait to tell y'all how the event tonight goes!