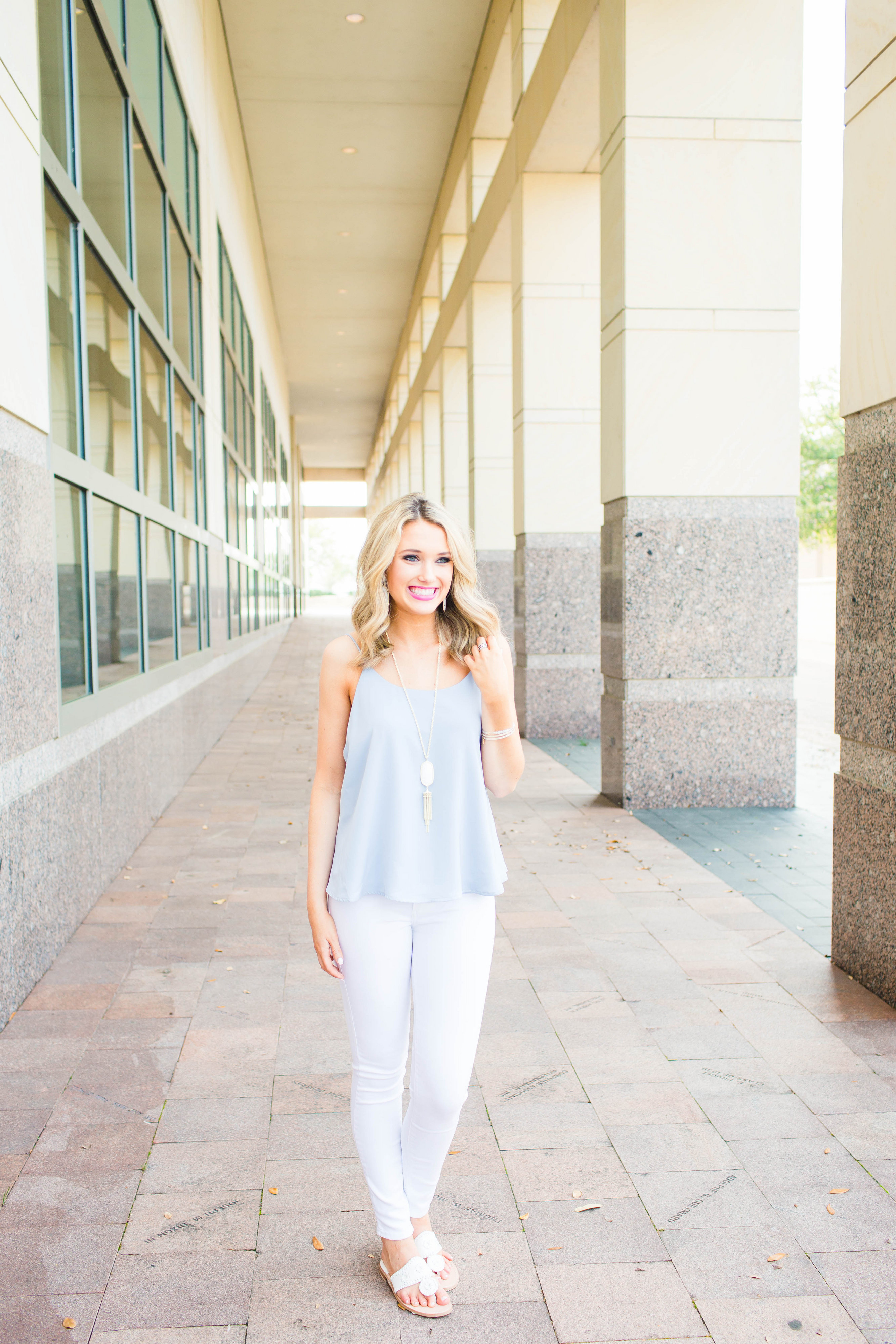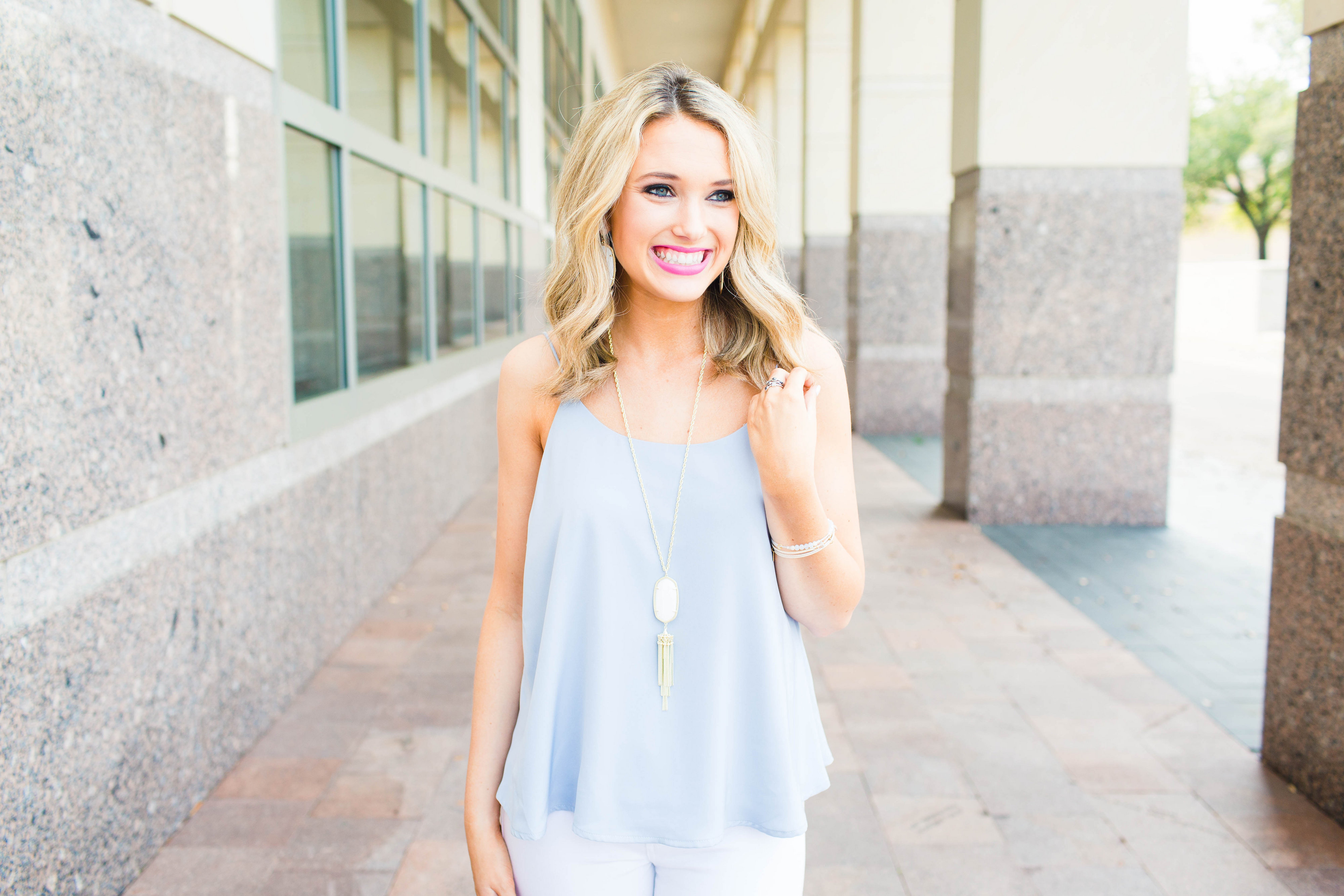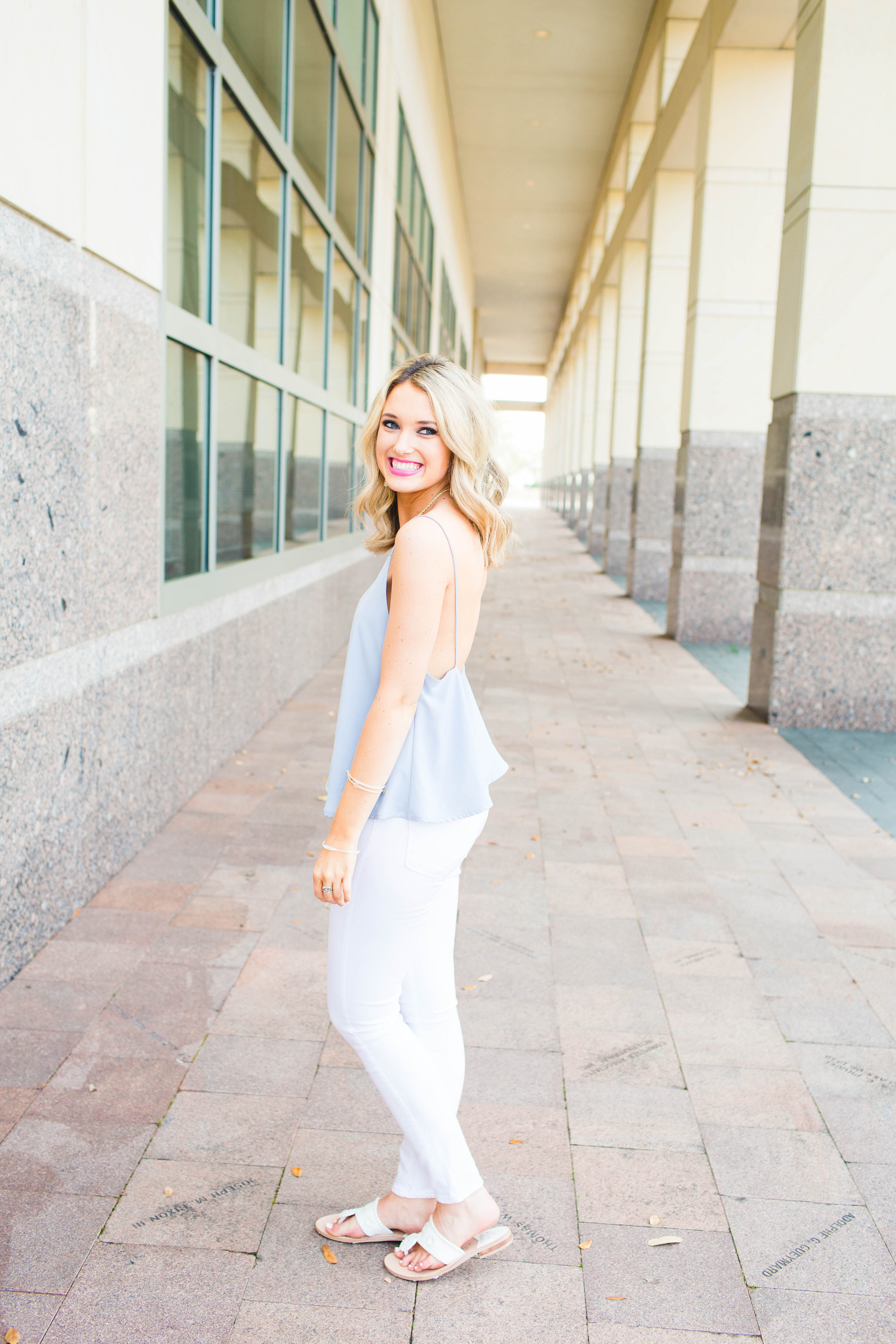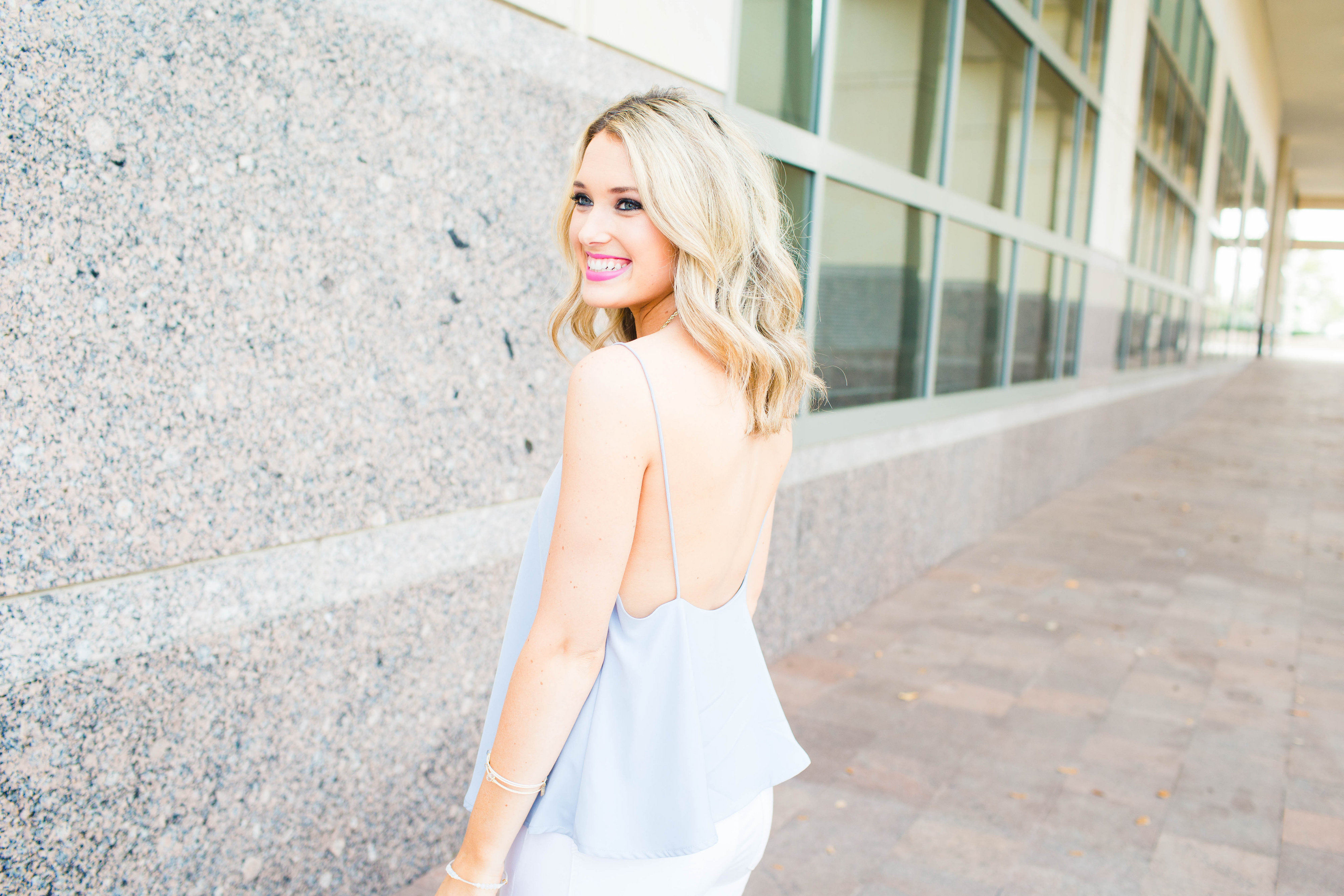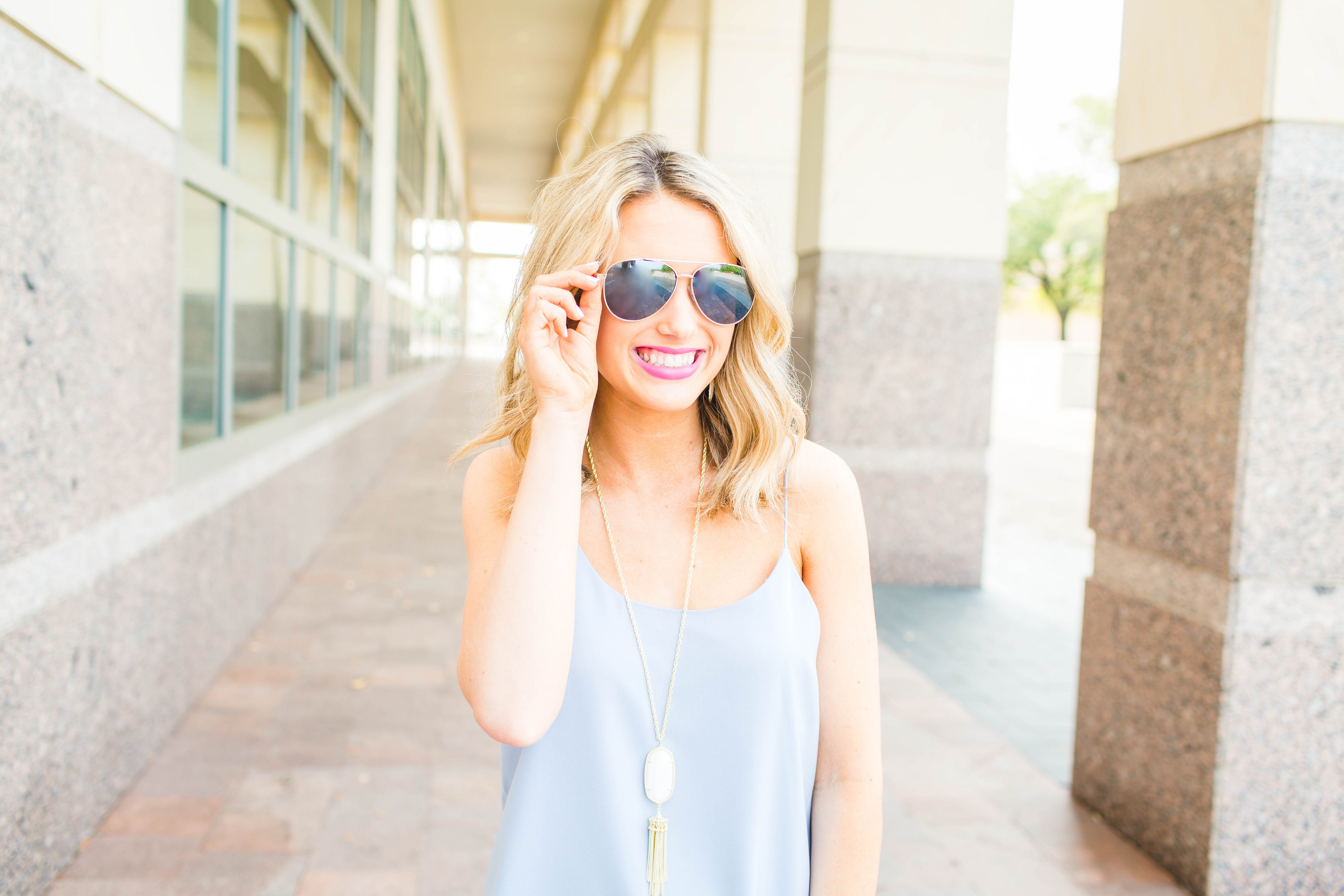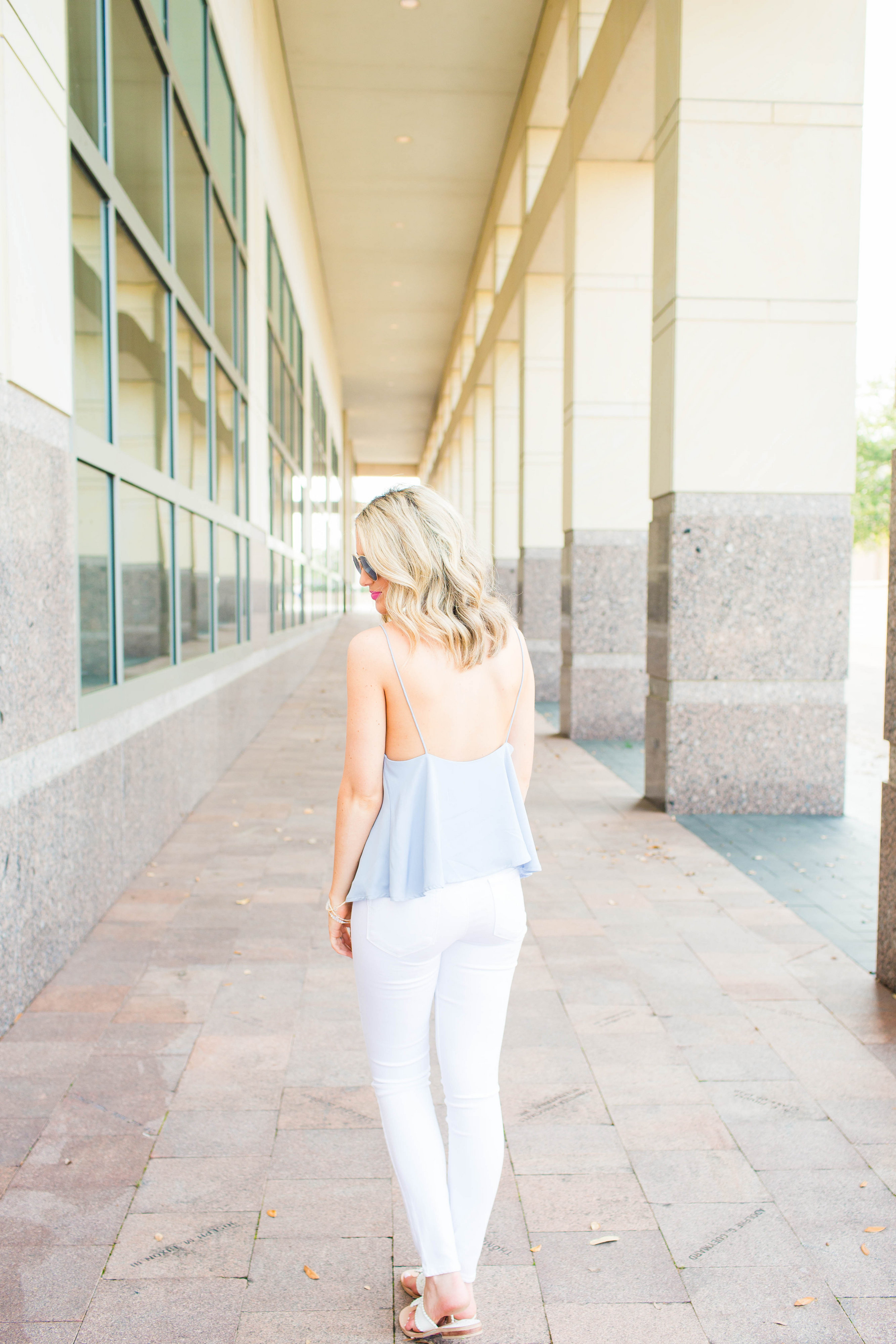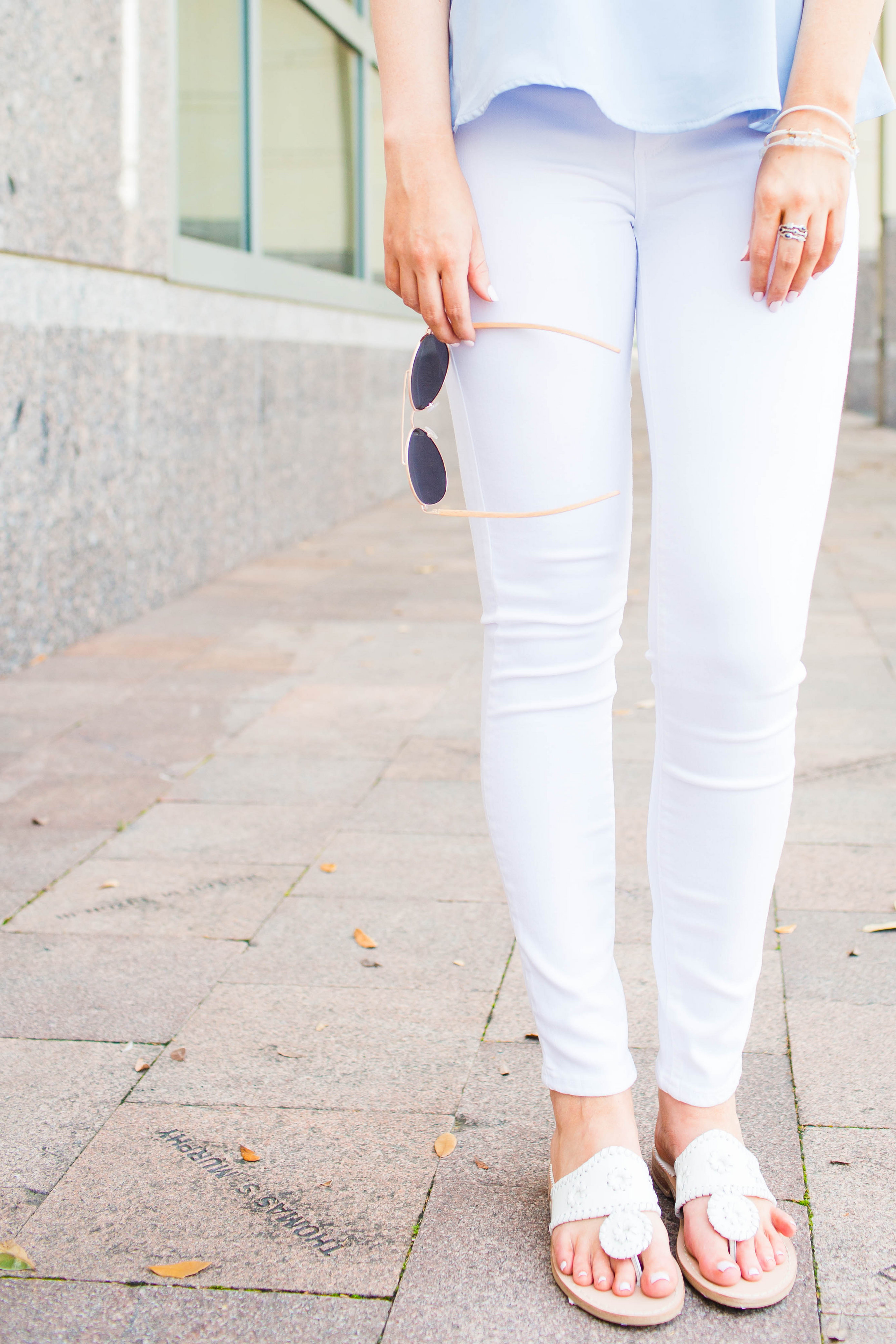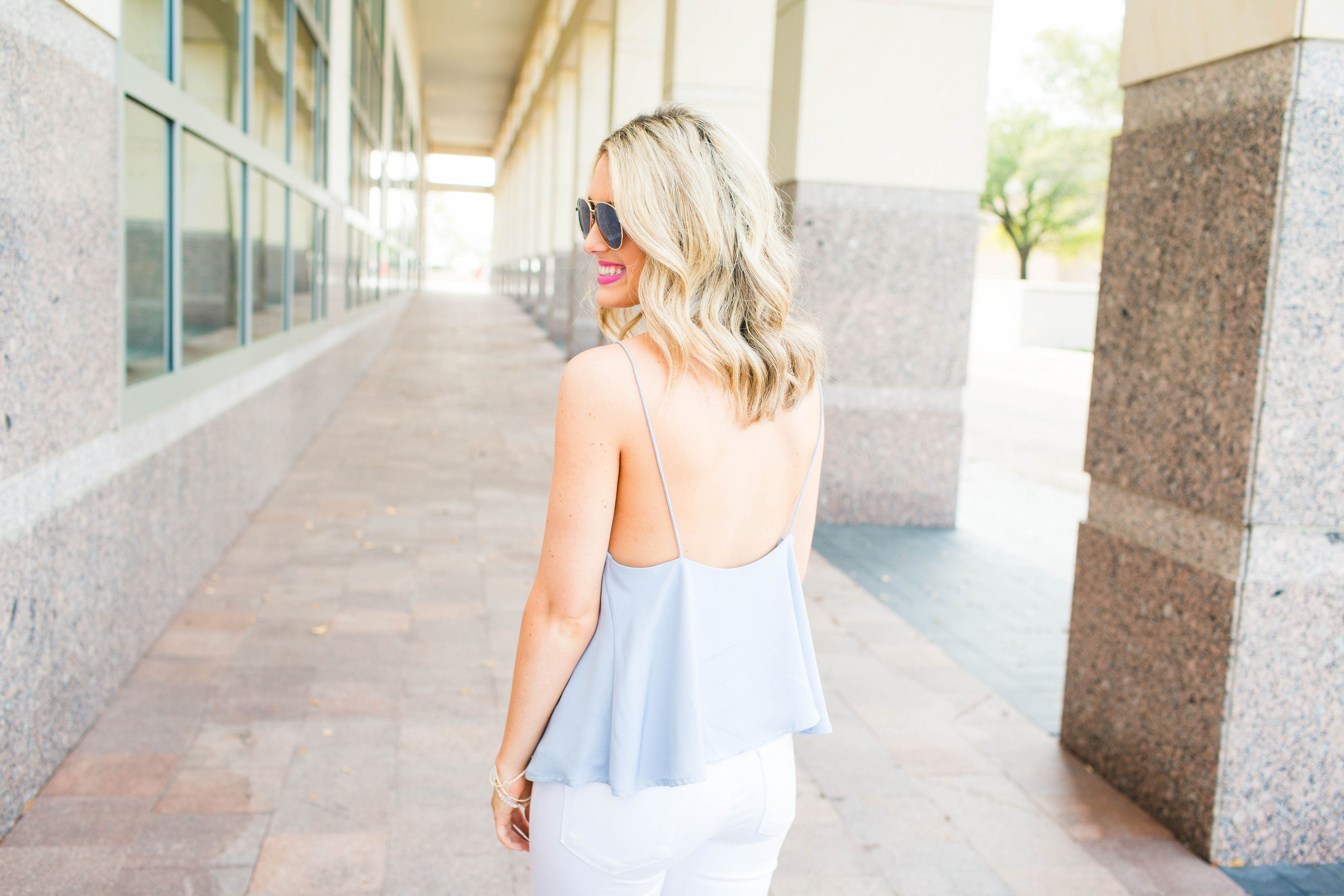 | To order any piece of this outfit, call Sabi Boutique at 979-224-8595 |
OMG  this top is just too adorable! When I first saw the tank, I loved the color and how simple it was. Then I saw the back… I was SOLD! I love how flirty an open back is! Obviously you have to wear "sticky boobs" with a top like this and Sabi Boutique sells the best brand I've ever used! They are called Nubra and they carry every size- there is even a push-up option (which this homegirl needs lol)!
I paired the tank with a classic white pair of jeans. These are my favorite brand, Paige. As I've said before, you can literally sleep in these; they are SO soft! My sandals are Jack Rogers, and they are such great quality, they'll last for years!
This weekend Daniel and I are headed to the Houston Rodeo! This is actually the first time in years that I'll only be going to one show- normally I go to 4 or 5! It's probably a good thing I'm not going to multiple shows because I tend to eat wayyyyy too many fried Oreos!